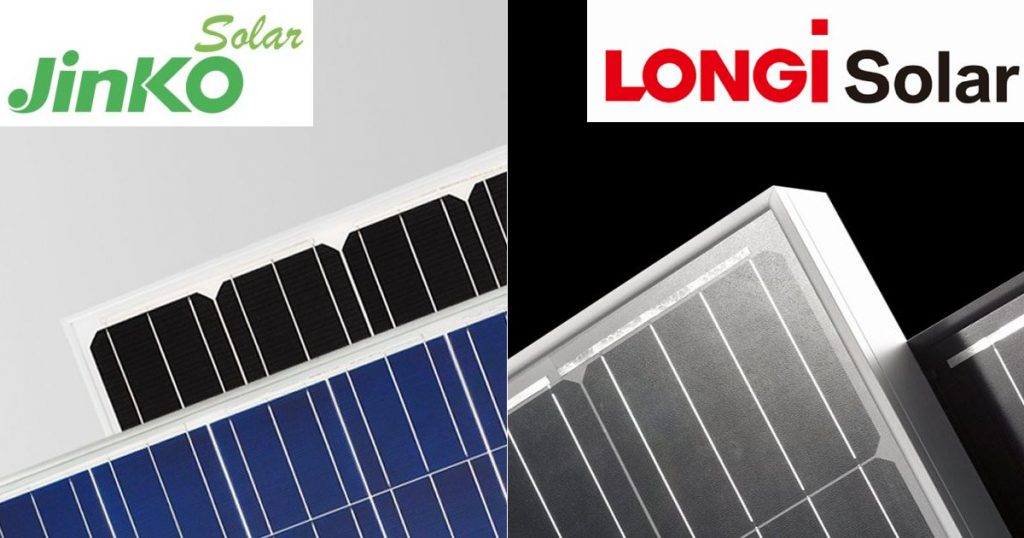 Two of China's solar manufacturing heavyweights are expanding production capacity to address growing demand for their products.
Longi released its 2018 annual report and Q1 2019 results yesterday, plus the company's plans for increasing output.
By the end of this year the company says its ingot/wafer production capacity will be 36GW (up from 28GW in December 2018), cell manufacturing capacity 10GW and module capacity 16GW.
Longi has also set its sights on 50GW ingot/wafer capacity, 15GW cell production capacity and 25GW module capacity by the end of next year. It's not stopping there – by the end of 2021, it intends having 65GW ingot/wafer, 20GW cell and 30GW solar panel manufacturing capacity.
The company says that last year it shipped 7.072GW of solar cells and modules, a 50% increase over the previous year.  Longi has certainly seen sustained growth in shipments over the past few years:

The firm entered the Australian market back in 2017 and reviews of Longi Solar panels to date from Australian customers have generally been very positive.
JinkoSolar Building New Mono Wafer Plant
JinkoSolar announced yesterday it is expanding its mono wafer production capacity with the construction of a new 5GW manufacturing facility in Leshan, Sichuan Province, China.
As at the end of last year, JinkoSolar's mono wafer capacity was 5.7 GW, which was boosted to 6.5 GW by the end of March through improvements in production output and efficiency. The new facility will bring Jinko's wafer capacity from 6.5 GW to 11.5 GW.
The plant, which is already under construction, is expected to begin production in third quarter of this year and reach full production capacity in the fourth quarter.
"Global demand for high-efficiency mono products is increasing significantly with technology facilitating the shift from multi-based products to mono ones," said JinkoSolar Chief Executive Officer Kangping Chen .
In other recent news from JinkoSolar, the company also announced yesterday it has already secured more than 10.7 GW in orders for this year so far.
"Leveraging our large geographic footprint, we were able to rapidly benefit from the accelerating shift towards high-efficiency mono panels and secure over 10.7 GW orders for 2019 in record time," said Jinko's Chief Marketing Officer, Gener Miao.
That comment seems to indicate the 10.7GW is all solar modules – which is interesting given at the end of last year, Jinko's annual production capacity for solar panels was only 10.8 GW.
JinkoSolar panels have also been a popular choice in Australia for home solar power systems, and as with Longi Solar are listed on the SQ trusted solar brands chart.