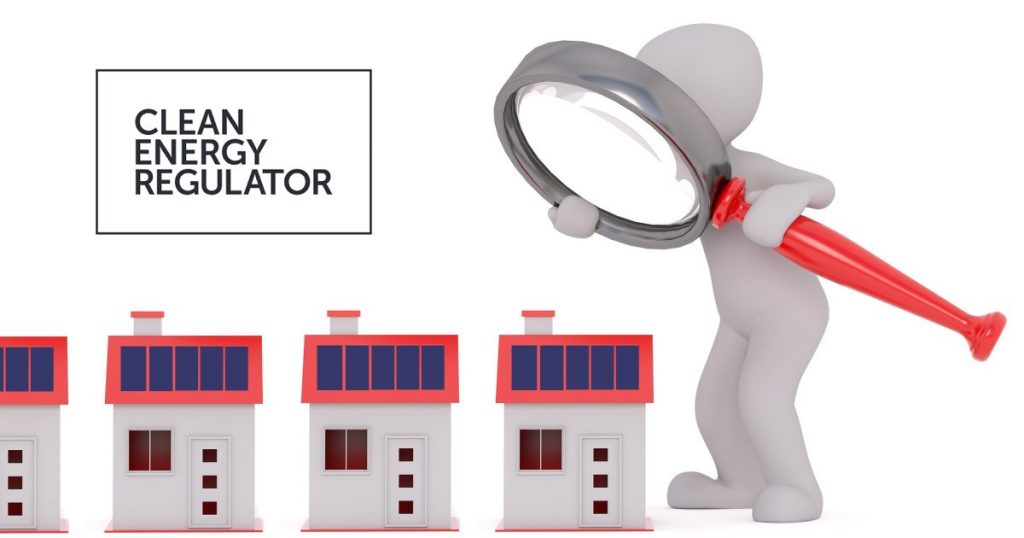 Australia's Clean Energy Regulator has outlined its priorities for the year ahead for ensuring ongoing integrity of the programs it administers.
Among its tasks, the Clean Energy Regulator (CER) oversees programs under Australia's Renewable Energy Target, including the Small-scale Renewable Energy Scheme (SRES). The SRES is the reason why have the hugely popular national "solar rebate".
The Regulator will be focusing on several areas under the RET, including small-scale technology certificate (STC – on which the solar rebate is based) claims not backed by Solar Panel Validation (SPV). The SPV program consists of an app that installers use to scan solar panel serial numbers prior to installation. These are checked in real time against a central database to ensure the serial numbers match up with those verified by the Clean Energy Council.
At the time of publishing, 19 solar panel manufacturers are participating in the SPV scheme –  the list has grown by another two since we reported Suntech had joined just a couple of weeks ago.
One of the incentives of using the app are applications for STCs for systems with verified panels are approved more rapidly – and as the Regulator has indicated, it will be paying more attention to those that aren't in the coming year.
Among enduring priorities are taking action against agents and nominated persons who make false or misleading claims for renewable energy certificates, and those who have a high rate of failure for certificates and who fail to carry out due diligence.
Jail Time For Dodgy Installer
On the topic of dodgy STC applications and enforcement, the CER announced earlier this week an investigation it undertook has resulted in a four-and-a-half-year jail sentence for a Queensland plumber. According to the Regulator, the plumber raked in just shy of $400,000 by using false documentation claiming installation of non-existent solar air-source heat pumps at more than 400 properties throughout the state. The plumber will need to serve a minimum of 15 months.
"Individuals and companies who participate in the schemes and wilfully commit an act of fraud or non-compliance, such as falsely creating certificates, will be subject to enforcement action which may lead to criminal conviction and jail, as in this case," states the Clean Energy Regulator.
The potential of 4 to 5 years jail will certainly give pause for thought to those considering such activity – and likely have a few quite worried concerning dodginess they have already engaged in.
A fact sheet regarding the Regulator's compliance and enforcement priorities for the coming year can be viewed here.