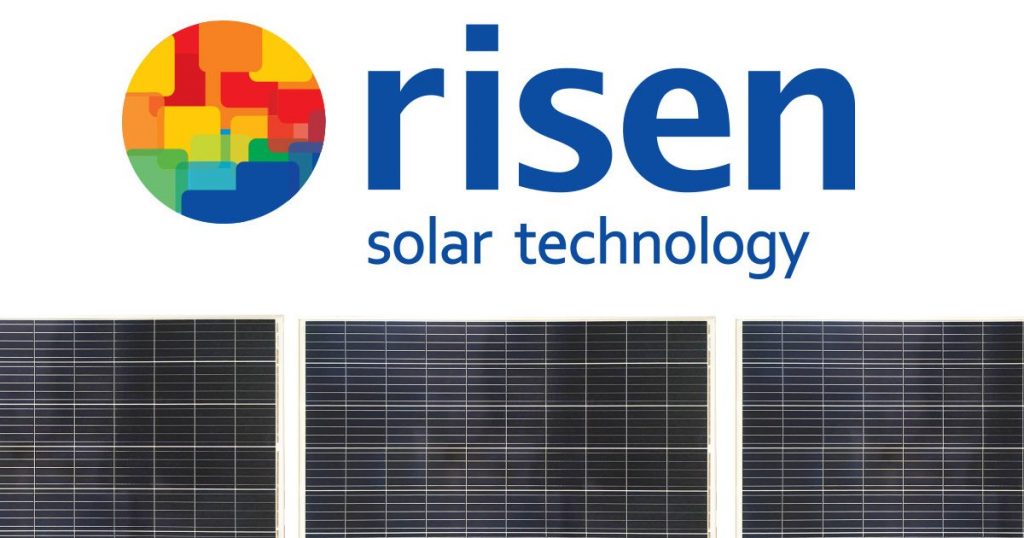 Risen Energy (Australia) has stated the last 12 months has seen its biggest boost in rooftop solar panel sales in this country.
The company says it achieved 120MW of sales between August 2018 to the beginning of this month. It's a huge jump – in 2014, Risen sold just 1MW of modules, and between August 2017 to August 2018, 20MW.
The firm claims:
"Due to Risen (AU)'s growth in solar module sales, they are currently top 3 in the distribution market for rooftops, accounting for approximately 10% of Australia's rooftop market share."
Risen Energy, founded in 1986, established a presence in the Australian market in 2008. Risen Energy solar panel reviews from Australian customers who have had the modules installed for at least a year have generally been positive and the brand is currently listed on SolarQuotes' trusted solar brands chart as offering a reliable entry level (most affordable) module.
In Australia, Risen supplies standard, half-cut, bifacial and double glass panels. The Clean Energy Council notes 114 Risen module models currently approved for use in Australia; although some of these may be discontinued models.
Risen's Australian Large Scale Solar Activities
Risen is also active in Australia's large-scale solar sector with its own projects. One is the 121 MWdc/100 MWac Yarranlea Solar Farm near Pittsworth in Queensland. The company's last update on that project in June noted Yarranlea Solar Farm is scheduled to be completed in October this year.
Its other large-scale PV project is the 132 MW Merredin Solar Farm situated near Merredin in Western Australia's central wheatbelt. Construction of Merredin kicked off in March this year. At that point the company said commissioning and electricity sales were expected to commence in the final quarter of this year. The most recent update from Risen on Merredin stated delivery of the 360,000 solar panels and trackers was expected last month.
The company says it plans to invest in more than 2GW capacity of renewable energy projects in Australia and will continue to expand in the energy storage sector.
Risen also supplied panels for Clermont Solar Farm in Queensland. The 89MW facility began sending power to the grid in June this year.
Globally, the China-based company has around 6,500 employees. According to a report from GlobalData released early this year, Risen Energy ranked no. 7 for solar panel shipments in 2018, with 4.8GW capacity shipped – up from 2.5GW in 2017.