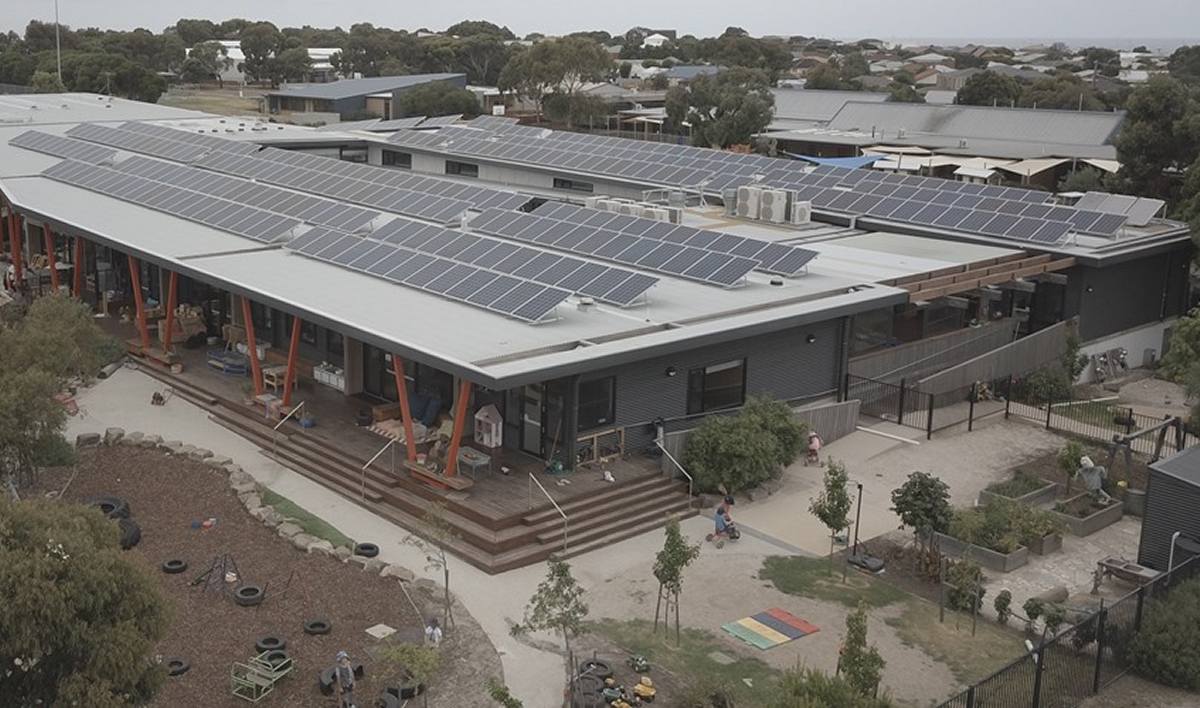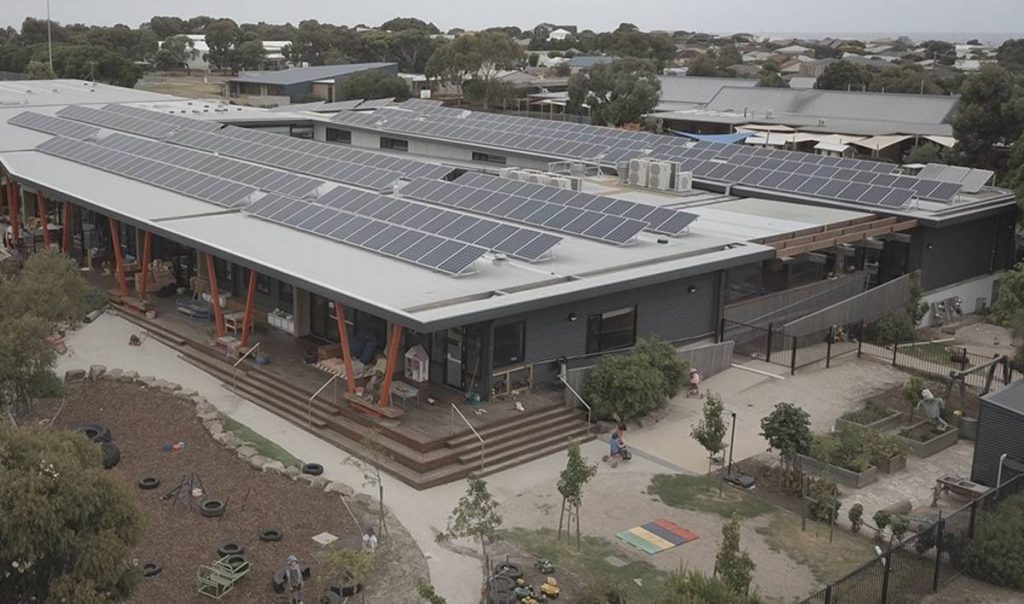 Installation of a couple of solar power systems this and next month will help take City of Greater Geelong (Council) over the 500kW total capacity mark.
A 30kW system is being installed at the Waurn Ponds Library this month, followed by another 30kW project at the Grovedale Community Hub in April.
By June, a total of 508 kilowatts will be installed under the City of Greater Geelong's Zero Carbon Buildings program, comprising 1,877 solar panels that are expected to generate "66,198 kilowatts per hour of energy per year" (but that should probably be 661,980kWh per year) and avoid 753 tonnes of greenhouse gas emissions annually.
"The program is part of our actions to achieve the Zero Carbon Emission Strategy, which aims to reduce energy costs and cut corporate emissions by 50 per cent by 2020," says part of a Council statement. "When the Council adopted the strategy in April 2017, we had just seven individual solar systems installed. The overall number of systems in operation will have tripled to 21 by the end of 2019."
Among the other installations already in place is a 99kW PV system on the rooftop of Leisurelink Aquatic Centre in Grovedale, which was completed in December 2017. The aquatic centre is Council's highest energy-consuming building.
Payback is expected to be fairly rapid on all systems recently installed, estimated at 5-6 years. A common payback time-frame for commercial solar these days is anywhere from 4 – 6 years.
City of Greater Geelong's goal of reducing emissions from its buildings and vehicle fleet  50% by 2020 is based on 2014-15 levels. 16% of the 2020 reduction target will be met through energy efficiency and solar power on Council's high energy consuming buildings, while the remaining 84% will be met by purchasing carbon offsets.
Longer term goals are a 75% emissions reduction by 2035 and 100% by 2050, although both these targets are due for review in 2020.
As for how the wider Geelong community is faring on the solar front, approximately 15.5% of dwellings in the local government area had solar panels installed as at January 2019 according to statistics sourced from the Australian Photovoltaic Institute (APVI). There were 16,889 installations less than 10kW in place and 435 installs of between 10 and 100kW capacity. APVI notes 4 installations over 100kW, with these larger systems collectively adding up to 1,566kW capacity.
The City of Greater Geelong is one of the largest municipalities in Victoria. It covers an area of 1,247 square kilometres and had a population of 233,429 at the time of the last Census (2016).