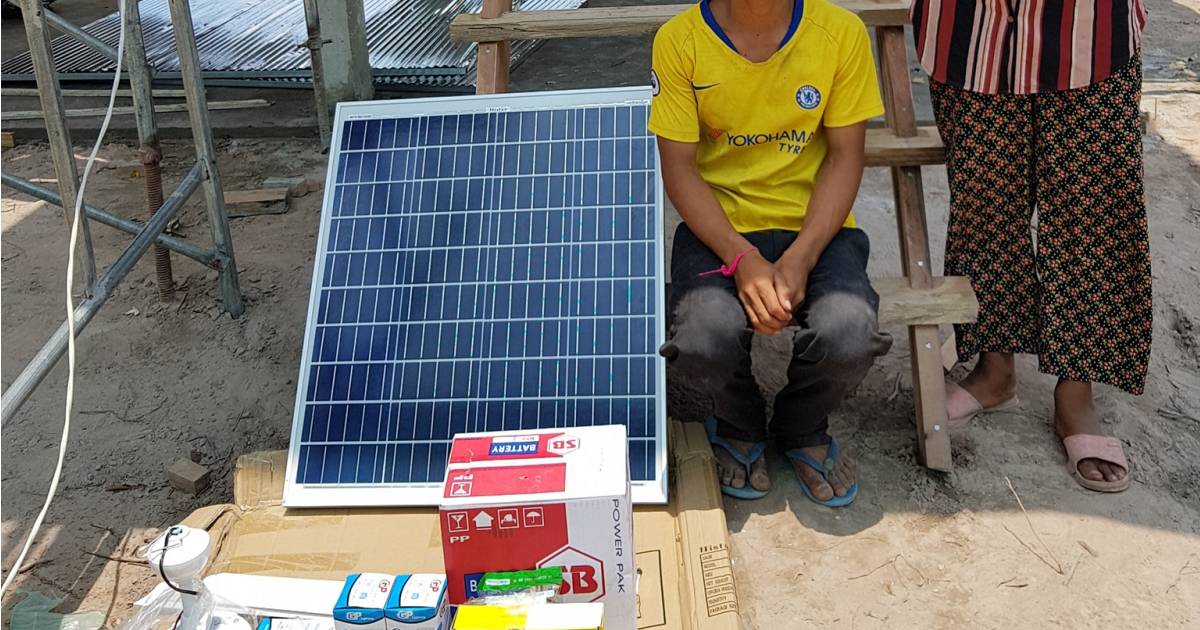 A little solar can go a long way – and Australian solar installation firm GI Energy has been helping change lives for the better in Cambodia by giving families the power to harness the energy of the sun.
Access to electricity has improved greatly in Cambodia over the last couple of decades, from just 9% in 1999 to around 92% in 2018 according to World Bank figures. In rural regions specifically, the figure was lower in 2018 – around 89%.
So, there's still progress to be made – and this is where Australian solar installer (and SQ client) GI Energy is helping out. Part of GI Energy's mission through its Remote Solutions division is to provide free, basic electricity for Cambodian families who do not have the means or access to affordable, reliable and clean energy.
As part of this mission, the company has partnered with Volunteer Building Cambodia (VBC), donating 50 solar kits so far, which VBC then installs.
The kits consist of a small solar panel, battery, regulator/charger, 3 LED lamps and a ceiling fan. Compared to all the devices we have in our homes here in Australia it may not sound like much, but this can literally change lives. The kits enable greater security, safety, comfort and productivity for the households that receive them. Families are able to reduce their reliance on expensive, polluting and dangerous fossil fuels such as kerosene used for lighting and diesel for generators.
Currently, for every commercial solar system over 50kW capacity that GI Energy installs (and it has racked up quite a few installations), the company provides a solar kit to a household in Siem Reap, in north-western Cambodia. GI Energy is also donation matching, so any current or past GI Energy home/commercial solar customer who wishes to help the cause can contribute 50% of the funds necessary (a $135 donation) to provide solar to one family and the company will pitch in the other 50%.
The most recent solar kit installations were performed in Siem Reap just last week – here's one of them: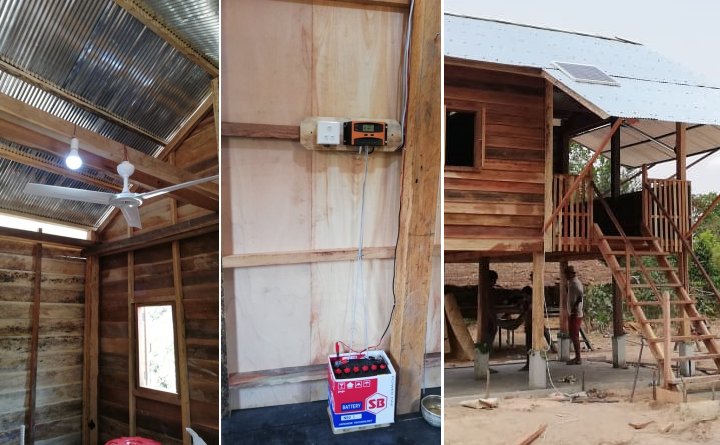 Next: Second Life For Used Solar Panels
While bushfires early this year and the subsequent COVID-19 pandemic has impacted the company's activity in relation to Cambodia, GI Energy is not only seeking to continue its good work in the country, but also boost it and extend activities to other countries.
"Our long-term plans are to increase the funding for this division and eventually be able to provide much larger kits, as well as larger systems for schools and other buildings in Cambodia," said GI Energy Business Development Director Daniel McCabe. "We are also working with another company to organise getting used solar panels shipped to developing nations instead of them going into landfill."
Good quality solar panels have a service life of at least 25 years. Their operational lives may be cut short even if still in good working condition through upgrades and other situations. With some of these panels less than 10 years old, the modules could be put to good use in rural Cambodia and elsewhere – and for a long time.
You can learn more about GI Energy's mission here.