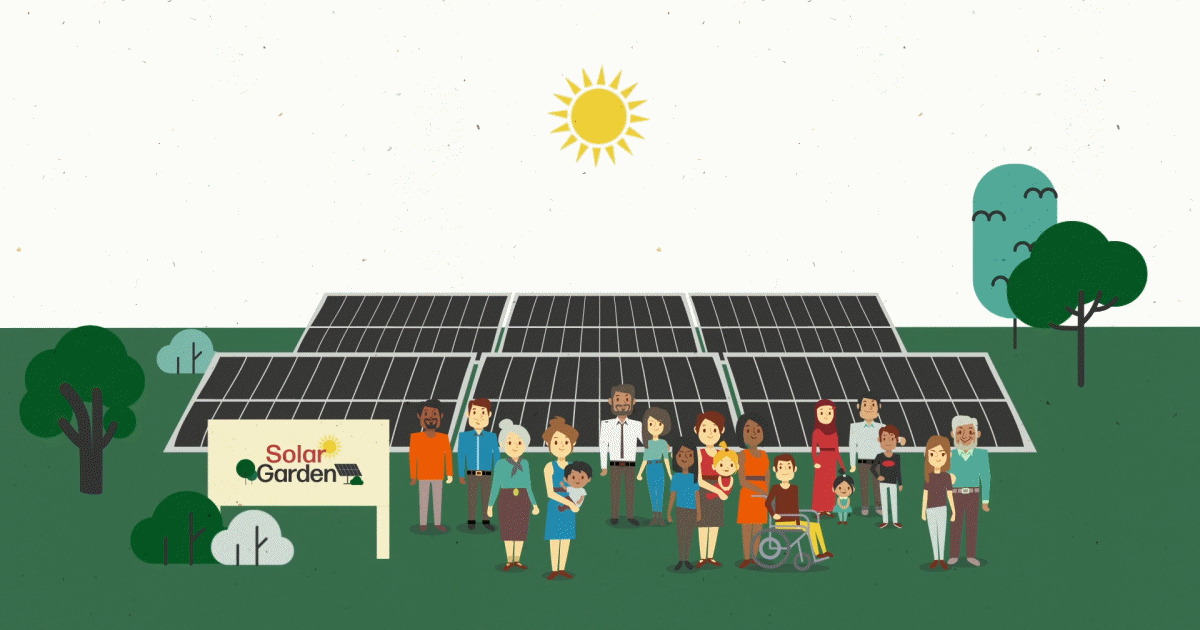 After 5 years in the pipeline, the first large-scale solar garden project in Australia is finally ready to launch its offer.
But first …
What Is A Solar Garden?
Many apartment-dwellers and renters in Australia are locked out from solar energy savings. The solar garden concept seeks to address this through the construction of large grid-connected solar power projects that provide financial benefits to members ("gardeners") who have a stake in a facility, even if they are hundreds of kilometres away.
The basic idea is participants buy or lease "plots" of solar panels, and receive a credit on their electricity bill for the energy generated. It's an approach that has already been successfully operating in the USA.
Solar Garden Progress In Australia
In the lead-up to the Federal Election, Labor committed to providing $100 million to support around 25,000 households to own or lease part of a large PV installation; which Labor called "solar banks" instead of solar gardens.
But there has been another project on the board for some years – the Haystacks Solar Garden Initiative; which has the support of Sydney's Inner West Council.
Haystacks is a part of the financing strategy for Grong Grong Solar Farm, which is to be situated a few clicks from the town of Grong Grong in the Riverina Region of New South Wales. There was also a crowdfunder for the project that kicked off in June this year. It was pretty popular, hitting 90% of its maximum funding target ($750,000) in its first week.
But those who invested via the crowdfunder won't be getting credits on their electricity bills, instead sharing in distribution of profits – assuming everything pans out of course.
A Challenging Journey So Far
The Haystacks Solar Garden initiative has seen its share of challenges and upsets; including electricity retailer Enova Energy going into voluntary administration in June this year. Enova Energy had an important role to play as the retail partner, processing on-bill credits for Haystacks Solar Gardeners.
While it's yet to be confirmed, it appears Energy Locals is the new retail partner.
Like the crowdfunder, the Haystacks initiative has generated significant interest. Project partner Community Power Agency (CPA) says there are 400 Haystack Co-op members across NSW and a quarter of those are Inner West residents. 399 members was the magic number for this project to proceed.
"We are excited to be pioneering the solar garden model for Australia that other countries have been enjoying for years," says CPA. "This is the culmination of several years of hard work navigating the ever-changing energy market to be now ready for community investment with Haystacks Co-op members across NSW able to purchase a solar garden plot."
At the time of writing, each plot in the solar garden is to be 3kW capacity. Given 1MW of the 1.5MW Grong Grong Solar Farm will be set aside for the initiative, that means 333 plots will be available.
Co-operative members haven't yet paid for their plots. The launch event – being held early this morning at Marrickville Library and Pavilion – will reveal how much the plots will cost along with other details.
UPDATE 3PM: The cost of each 3kW plot has been revealed: $4200; payable up-front. In the future, the project hopes to enable subscription based models. Estimated on-bill credits are pegged at $505/year for the 10 year project period, so an estimated payback period of  around 8.3 years.