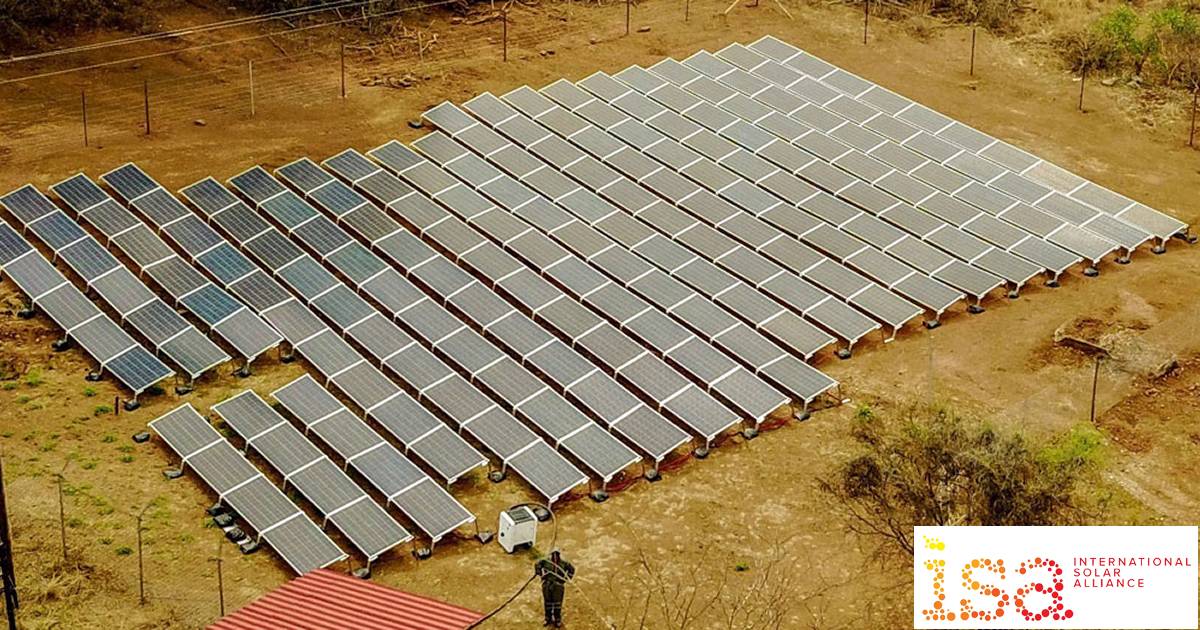 Australia has been part of it for years and the USA just joined it – so, what is the International Solar Alliance (ISA)?
Championed by Indian Prime Minister Narendra Modi, the International Solar Alliance was launched at COP21 in Paris back in 2015. Initially conceived as a coalition of countries rich in solar energy resources, the ISA recently expanded its membership scope to include all UN member states willing to sign on.
Australia became a member in 2017 and was one of 19 founding members. There are now 101 members as at today, with the latest to join ISA ranks the USA.
U.S. Special Presidential Envoy for Climate John Kerry made the announcement at the COP26 climate summit in Glasgow late last night.
"It has long been coming, and we are happy to join the International Solar Alliance, which Prime Minister Narendra Modi took the lead in making," said Mr. Kerry. "This will be an important contribution to more rapid deployment of solar globally. It will be particularly important for developing countries."
What Are The ISA's Goals?
Basically, the ISA is about increasing the use and quality of solar power in meeting energy needs across member countries in a safe, convenient, affordable, equitable and sustainable manner.
International Solar Alliance's Work
The ISA has been focusing on six programmes:
Scaling Solar Application for Agricultural Use
Affordable Finance At Scale
Scaling Solar Mini-Grids
Scaling Solar Rooftop
Scaling Solar E-mobility & Storage
Solar Parks
While things perhaps haven't moved as quickly as originally intended, the Alliance has reportedly established a solar project pipeline of nearly 5 GW installed capacity – and it is about to embark on its most ambitious project to date.
What Is Green Grids Initiative – One Sun One World One Grid?
This initiative, known as GGI-OSOWOG to its friends, was launched at the COP26 climate conference.
Led by the Governments of India and the UK, implemented by ISA, and in partnership with the World Bank Group, it aims to see affordable solar-generated electricity flows to regions that need it most. As part of this, GGI-OSOWOG will support the mobilising of US$1 trillion of funding by 2030 to assist developing countries in expanding their solar power grids to meet their energy access, security and transition needs.
The initiative's first phase will drive interconnectivity across the Middle East, South Asia and Southeast Asia, the second will focus on Africa and the third on global green grids interconnection. Ultimately, and all going to plan, 140 countries will be connected to round-the-clock green electricity, creating a global ecosystem of interconnected renewables – including wind power – backed by energy storage.
"This network has the potential to be a modern engineering marvel, and a catalyst for effectively mitigating climate change in the next decade," said ISA Director General Dr. Ajay Mathur earlier this month. "The One Sun Declaration is multilateralism in action, with leaders of the world coming together to drive sustainable impactful change for a cleaner planet and a greener economy."
Australia is a member of the Green Grids Initiative – One Sun One World One Grid Steering Committee. You can learn more about GGI-OSOWOG here.