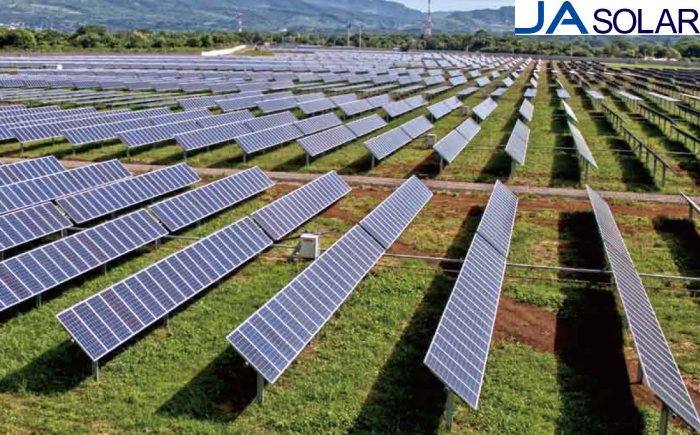 Solar panel manufacturer JA Solar Holdings Co., Ltd. has announced the completion of its merger with JASO Acquisition Limited and has ceased to be a publicly traded company.
JA Solar requested that trading of its shares on the NASDAQ be suspended earlier today. The company was founded in 2005 and listed on the US NASDAQ Exchange in 2007.
The intended merger was first announced in June last year.
JASO Acquisition Limited is headed by Baofang Jin, who also is Chairman, CEO and Co-Founder of JA Solar. Mr. Jin originally signaled he wished to take the company private back in 2015.
The company is powering ahead as a privately-held entity, recently announcing it had finalised a loan with China Minsheng Bank, which will pay for equipment at its 1.5 gigawatt wafer manufacturing facility in Vietnam.
In other recent news from the company, JA Solar announced late last month it had supplied 6.5MW half-cell modules for a solar plant in Namibia Africa.
"This plant marks the first half-cell modules project in Namibia and represents JA Solar's first application of half-cell modules in utility scale projects," it stated.
You can learn more about half-cell modules, also referred to as half-cut solar panels, here.
Earlier in June, the company said it had been awarded the "Top Brand PV Seal 2018" from EuPD Research in Australia.
JA Solar entered the Australian market in 2013 and says it had a 15.3% share of the local PV market last year. It appears the modules are generally viewed favourably by Australians, with the company scoring 4.4 out of 5 from 50 JA Solar panel reviews here on SolarQuotes. JA Solar panels are also listed on SQ's trusted solar brands chart.
The company considers Australia to be an important market for its products.
"With further expansion of the Australian market, JA Solar will continue to upgrade technologies and enhance service solutions, providing its customers with high-reliability solar modules and superior service," said Mr. Cao Bo, Vice President of JA Solar, in June.
In other news that will be welcomed by SQ's Ronald in particular, it seems JA Solar have ditched their robot mascot.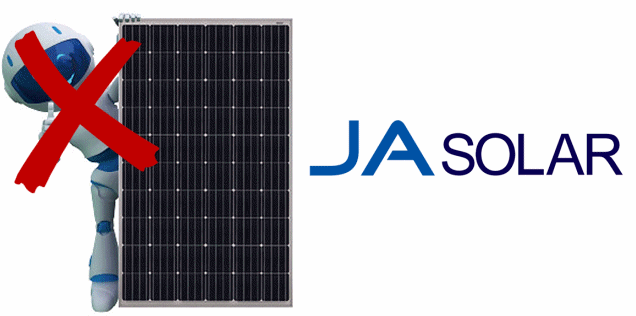 Apparently, the robot gave Ronald the creeps.
At the time of writing, JA Solar claimed a 10% global market share, USD $3 billion in annual sales revenue, and 29GW of cumulative solar panel shipments. The company has 11 manufacturing facilities; located in China, Malaysia and Vietnam.