This is serious. Really serious. Good businesses will go bust,  families will lose homes unless drastic action is taken. Now. Right now.
Ten and a half weeks ago, the Victorian Solar Rebate was paused. Victorian solar installers' phones fell silent.
Last Monday (July 1st) after a very long ten weeks those phones finally started ringing again. The $2,225 Victorian Solar Rebate was once again open for applications.
No-one eligible for this rebate1 wanted to pay $2,225 extra for a solar power system. So almost every solar customer in Victoria was waiting for July 1 before buying a system.
Almost inevitably – on Monday July 1 Solar Victoria's2 servers crashed as Victorians piled in to apply for the rebate. The server was rebooted, and by the end of Monday about 1,800 applications had been processed.
Time to add an important detail here: Solar Victoria are only approving a maximum of 3,333 rebates per month.
Can you see where this is going?
By Thursday morning, the 4th July, the rebate was fully subscribed. No more applications would be accepted.
Anyone who wants the rebate now has to wait until August the 1st. That's 27 days away.
In fact it's worse than that. I've been told that there are 10,000 quotes backed up in the system awaiting processing. If that's true then anyone who wants to start the process now could be waiting over 3 months before they are even allowed to apply for the rebate. They are not allowed to buy a solar system before that rebate is approved.
So, all residential solar installers' phones have gone quiet again. Sales have dried up. No sales, no income. Perhaps for 3 months. But payroll still has to be made. Some lucky installers may have 3 customers with approved rebates this month. Many have none.
How to kill an industry.
The Victorian government have designed a process where solar companies can only, effectively, sell residential solar power systems for 3 days per month. 10% of the time.
That's a 90% reduction in residential solar sales.
That will kill almost any business.
And believe me, solar businesses are hurting.
Here at SolarQuotes we work closely with many great small and medium Victorian solar businesses and we have been hearing, first hand, tales of desperation, anguish and a sense of helplessness as they realise official policy is to continue this pattern of on/off solar rebate for the next 10 years! It is heartbreaking.
The madness has to stop. Now.
Let's not kid ourselves. Daniel Andrews introduced this policy to help him win the election. So it was an election promise. A very badly thought out and rushed election promise.
Observing the rollout, it has been obvious that the deployment and details were being made up in real time as the implementation was rushed through.
I don't believe for a second that Daniel Andrews or Solar Victoria ever wanted to kill the solar industry in the state. But that's what they are doing. And it will be a quick death at this rate. The anti-solar energy crowd must be rubbing their hands with glee.
Daniel Andrews needs to take a big bite of humble pie and accept that this is a quickly unfolding disaster. Livelihoods are being ruined. Family businesses are staring down a financial apocalypse. I am not exaggerating.
Daniel Andrews needs to instruct Solar Victoria to change course immediately. Everyone makes mistakes. Premier Andrews needs to fix this one urgently.
The Solar Cutters speak
Last night I spoke with Victorian solar engineer and leader of the 'Solar Cutters' movement, Jack 'Longy' Long. The Solar Cutters advocate for a sustainable solar energy industry. I have immense respect for Longy's opinion. He had this to say about the situation in Victoria and what needs to be done to fix it:
The current situation in VIC is grim for most installers. In saying that it seems to be smaller operators with a strong focus on quality feeling more of the brunt due to the rapid start/stop nature of the program causing severe issues with cash flow and consistency of work. As a whole, most installers I speak to are immensely disenchanted with the ambiguity sinking into the Victorian residential solar market at the moment, some even on the verge of leaving solar altogether.

We want a reduction in the eligibility of maximum household income from $180,000 per year to $90,000 per year. Prior to the Victorian Solar Homes rebate more than 40,000 Victorian households were installing solar per year with likely the majority of these installations for household incomes higher than $90,000 per year. We believe that the reduction in household income will mean that the households with an average income greater than $90,000 per year will continue to install solar power systems at the same rate as prior to the rebate being announced and we would therefore see greater stimulation to the Victorian solar market.

This reduction would create greater opportunity for low income households to install a solar power system and reduce the ongoing cost of electricity. The lower income houses would generally be purchasing cheaper systems using lower quality components and a lack of safety systems when installing. As Solar Victoria has a strong focus on quality and safety auditing we believe that this rebate will not only provide benefit to those that need it most but also target the sector of the solar industry that requires the most improvement in relation to sales tactics, safety and quality.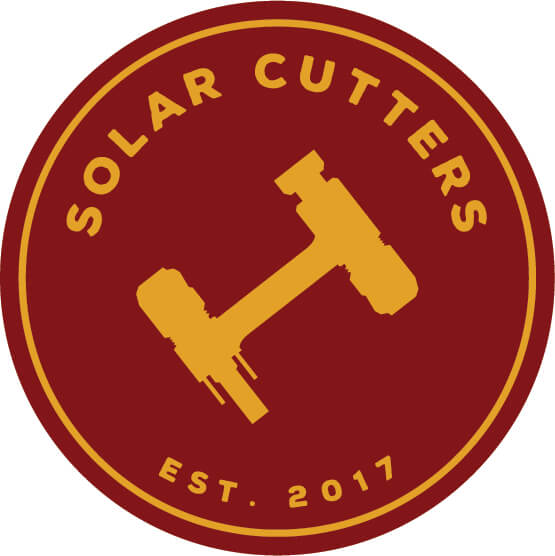 A plea to Daniel Andrews
Dear Daniel,
I know this is gonna hurt, I know your opponents will crucify you over any policy changes. But as a strong leader you have a duty to admit your mistakes and make difficult decisions.
Please, please, please, this weekend – make the call – either euthanise this scheme in its entirety or tighten the eligibility as described above. It will be too late for some businesses, but at least you can save what's left.
Sincerely,
Finn
A plea to non-Victorian pollies
To the rest of the country's pollies: please learn from this. The Federal 'rebate' scheme has worked and it is gradually decreasing until solar power will be unsubsidised in 2030. Solar in Australia is the cheapest in the world. It does not need any more subsidy. Stop using solar power (or batteries) to win votes. If you want to help solar energy, sort the grid out, and start planning the firming generation that will replace the coal generation that is being forced out of the market by renewables. Thank you.
What can *you* do to help?
1) Call Daniel Andrews
The best thing you can do is pick up the phone and call Daniel Andrews' office on (03) 9548 5644. Leave a message insisting they get back to you urgently. His staff need to arrive to work on Monday to a tsunami of messages.
Then leave a post and send him a DM on his Facebook page.
2) Call Michael O'Brien
Then call Michael O'Brien, the Opposition leader's office (he's Shadow Minister For Small Business too) on (03) 9576 1850.
Leave a message – insisting that they get back to you urgently. Explain that small and medium businesses are hitting the wall and it is all because of government intervention.
Then leave a post and send him a DM on his Facebook page.
Please do it this weekend, then do it again first thing Monday morning.
Because if nothing changes, the Victorian residential solar energy industry will soon be a wasteland of trashed hopes and dreams.