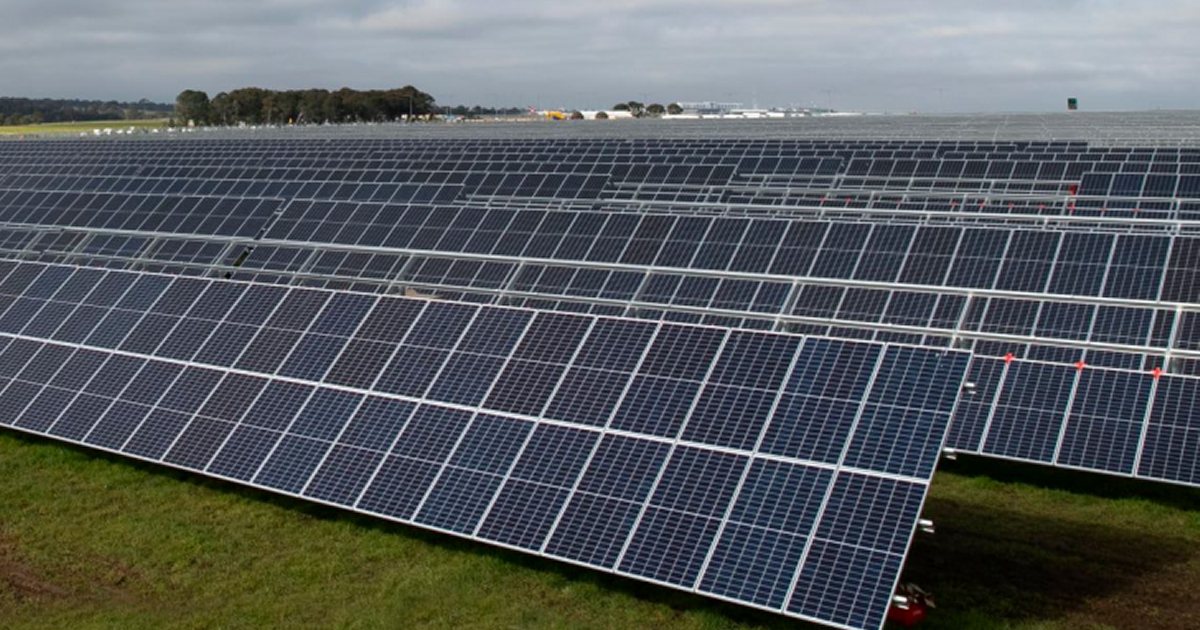 A 12MW solar farm near the north-south runway of Melbourne Airport has finally officially had its day in the sun (with a lot more to come).
The project was announced back in August 2020 as part of the Airport's efforts to reduce its carbon footprint and energy costs. Forecast to generate 17 gigawatt-hours of electricity per annum, the 30,000 solar panels installed near the north-south runway will provide the equivalent of nearly 15 per cent of the airport's annual electricity consumption.
The aspect I'm a little confused about is the project was to be "turned on" back in January last year and I'm not clear on whether it actually was at that point, has been continually operating since and the official opening was just greatly delayed.
Looking at satellite imagery from May last year shows what looks to be a completed solar farm situated around 1.1km north of the end of a runway that wasn't there 12 months prior.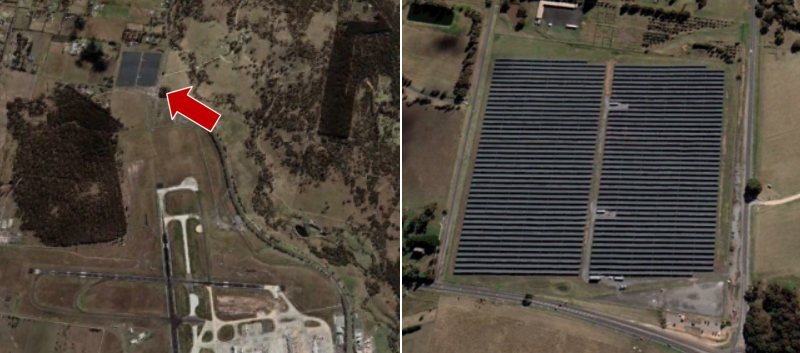 Anyhow, Victorian Minister for Energy Environment & Climate Change (and Minister for Solar Homes) Lily D'Ambrosio attended the opening; later tweeting:
"Next time you fly into Melbourne Airport keep your eyes open for their new solar farm – it's impressive. It's great to see so many businesses playing their part in helping meet our goal to halve Victoria's emissions by 2030."
Last night, 9News reported on the opening of the solar farm:
The sun is shining on Melbourne Airport as it unveils one of Australia's largest solar farms.

It's expected the panels will eventually generate nearly 15 per cent of the facility's annual electricity consumption and reduce costs. @mimirosebecker #9News pic.twitter.com/w7mvn8U6qy

— 9News Melbourne (@9NewsMelb) January 26, 2022
9News calling it "one of Australia's largest solar farms" is a bit of a stretch; but it's a great initiative.
Other key solar energy projects for Melbourne Airport are a 1.8MW rooftop array on a warehouse in the Business Park, and a 100KW array + "140KW battery solar array" to power an on-site water treatment plant. The status of those isn't clear, but I couldn't spot them in May 2021 imagery.
Among the airport's other energy efficiency and emissions reduction efforts is an on-site 8MW tri-generation plant operating since 2017 that has generated approximately 25 per cent of all the airport's energy, while reusing waste heat for space heating and cooling. It's expected the plant will result in a reduction of 920,000 tonnes of CO2 emissions over 15 years.
"As a business, we are committed to make cost effective decisions to drive down our carbon emissions, and complete other environmental initiatives across our estate."
… and you can find out more about other initiatives here.
Solar Power And Australia's Airports
Given their huge areas of open space and expansive building rooftops, airports are a slam-dunk for solar energy generation.
Other airports across Australia with solar panels installed or considering installations that we've mentioned here on SolarQuotes are facilities in Darwin, Perth, Port Macquarie (NSW), Kerang (VIC) and Orange (NSW).
An RMIT study published last year indicated the 21 leased federal airports in Australia could generate enough solar electricity just from building rooftops to power the equivalent of 136,000 homes, while avoiding 151.6 kilotons of greenhouse gases annually.
The researchers found Perth Airport to have the most potential; equal to the combined energy production from Adelaide, Sydney, Moorabbin and Townsville airports.