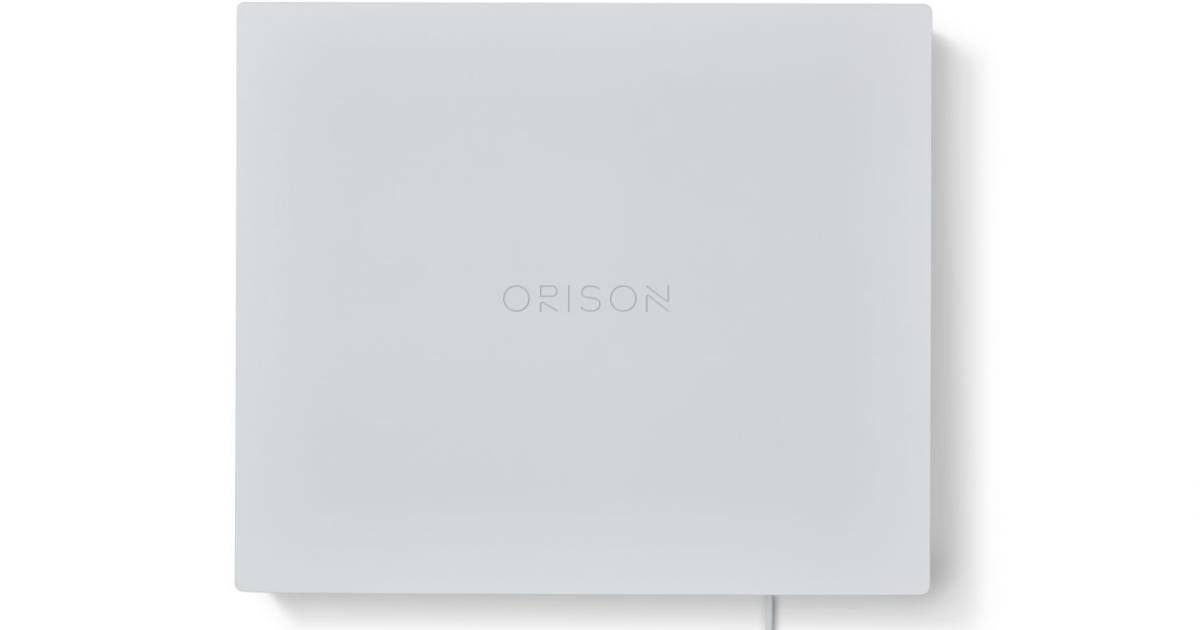 A battery system you can simply plug in to an electrical outlet and take with you when you move house has gained backing from Australia's Origin Energy.
Orison is a US-based company developing a modular energy storage system named Panel that can be mounted on any wall "or concealed behind furniture and appliances". Installation by an electrician isn't required as it just plugs in to a wall socket like most other electrical appliances in your home.
The Panel is designed to store energy when electricity is cheap and discharge when rates are higher. In the case of households with solar power systems, the battery can store solar energy during the day and discharge at night, or when otherwise required. The Panel can also provide some backup power in the case of a blackout.
Added July 3: The Orison website states:
"During a power outage, an Orison storage unit isolates itself from the home circuit and supplies power directly to devices plugged into its UPS port."
A single Panel module has 2.2 kWh capacity and a 1.8kW continuous power rating. Up to an additional five Panel+ units can be added to the primary Orison Panel device for a maximum storage capacity of 13.2kWh per main device.
After around 7 years in development, which included a Kickstarter program that had what turned out to be an optimistic delivery date of 2016, Orison says the Panel is just about ready for prime time.
Orison was a participant in Free Electrons, an energy startup accelerator program co-founded by Origin Energy. Origin has also recently become an investor in the company and announced yesterday it is looking to offer Orison batteries exclusively in the Australian market "sometime in the near future".
Orison Panel Plug-In Battery Simple Payback
While Origin hasn't mentioned Panel pricing at this point, the Orison website indicates a cost of USD $2,499 including the energy monitor (USD $300) through direct purchase. At current exchange rates, that works out to around AUD $3,600.
For solar owners and based on an Adelaide example with mains grid electricity costs of 35c per kilowatt hour (imports) and forgoing a feed-in tariff of 14.5c per kilowatt hour (exports) to charge the battery, the Orison Panel will save 20.5c per kilowatt hour.
Assuming the Orison Panel is cycled once per day, the battery will save around $165 per year and simple payback works out to more than 21 years. The Orison Panel is accompanied by a 10-year/5,000 cycle warranty, so the payback period is likely far longer than the battery will last.
For some solar owners, the reassurance of backup power may override the fact that currently in most circumstances a battery with this feature (whether it's an Orison Panel or another system) simply won't pay for itself within the warranty period. In the case of the Orison Panel, its backup capabilities are also pretty limited unless extra modules are added; increasing the cost.
On a related note – if you're going solar and also considering having energy storage installed at the same time, check out SolarQuotes' solar and battery calculator. It will show your overall payback, but also how savings are affected by a battery and solar panels separately. The calculator can also be used by solar owners to determine estimated simple payback on adding a battery to an existing PV system.