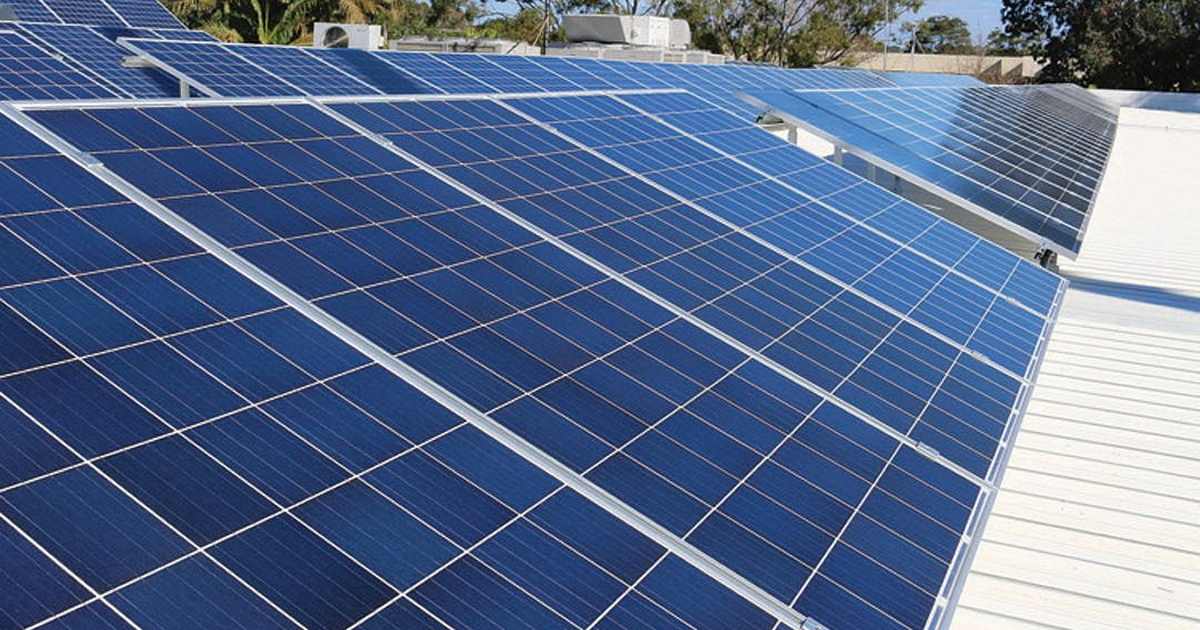 New South Wales' Port Macquarie-Hastings Council is about to really get cracking on its goal of 100% solar power by 2027.
In October 2017, Council voted to adopt a Long Term Energy Strategy focusing on the future financial sustainability of Council in terms of energy supply. The centrepiece of this is solar power, with an aim to generate clean electricity equivalent to that used for Council operations.
At a Council meeting last week, it was decided the General Manager will be requested to provide a report in July 2020 on suitable sites within the local government area that could host a solar facility capable of generating 25 gigawatt-hours of electricity per year.
Council's grid-supplied electricity in 2016 was estimated to be 18,590 MWh and forecast to rise to almost 23,000 MWh in 2030 if no further energy efficiency improvements or renewable energy investments are made – so there's a compelling case for doing both.
Last week's vote also supported the consideration of suitably sized solar power systems for the Port Macquarie Sewage Treatment Plant and Wauchope Water Treatment Plant in the 2020-2021 Operational Plan – and the option of battery storage for both. Council's electricity consumption is dominated by the operation of aeration blowers and pumps across its water and sewer network.
Additionally, the minutes of the meeting also note the General Manager is to be tasked with identifying appropriate funding sources, seek  advice on renewable energy technology to suit Council's needs as a matter of urgency, and develop a solar procurement and project management plan.
It looks like the GM, Craig Swift-McNair, has a very busy time ahead of him.
How Much Solar Is Needed For 25 GWh P.A.?
To generate 25 gigawatt-hours per year in the Port Macquarie region would require a PV project in the 16-17MW range, assuming the facility doesn't use trackers that would reduce the capacity required.
Port Macquarie-Hastings Council already has some solar power capacity in place, including a 75kW system on Council headquarters, a 99kW system installed at Port Macquarie Library and a similar sized system on "The Glasshouse" (Arts Conference and Entertainment Centre).
The Long Term Energy Strategy also recommends continuing small-scale solar power installations and projects such as those that will be considered for the treatment plants.
At the time the Strategy was developed (late 2016), only 1.6% of Council's electricity needs were sourced from renewable energy sources.