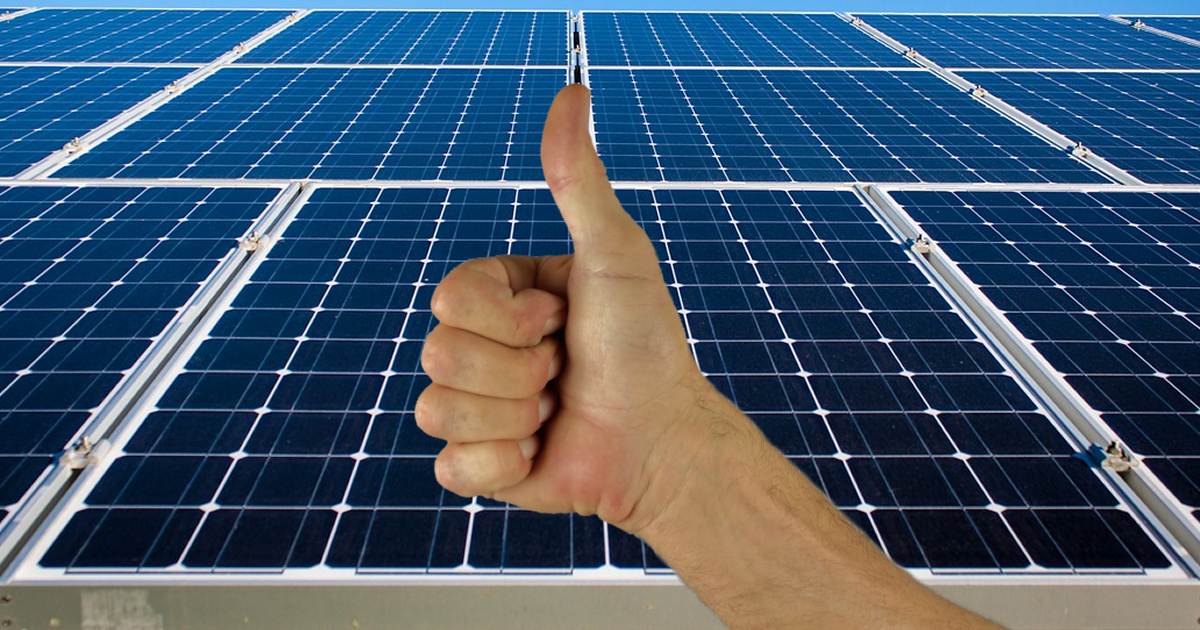 Recent work by Victorian DNSP Powercor on some problematic parts of its network is enabling more solar power from rooftop panels to be exported to the grid.
Powercor is the Distributed Network Service Provider for central and western Victoria, as well as Melbourne's western suburbs. It owns and operates the state's largest electricity distribution network, and is responsible for more than half a million poles and over 88,000 kilometres of powerlines.
Up until quite recently, Powercor had been informing a large proportion of households looking to install new solar systems they will have to cop a zero export limit due to high congestion created by exports from existing systems.
While installing solar panels can still be worth it under these conditions, it's a disincentive, increases payback time and is generally a pretty crappy state of affairs. Rubbing salt into the wound were situations where someone was zero export limited while their next door neighbour wasn't. What made the situation all the more frustrating is periods of high congestion – which can threaten the stability of a local network – can be quite brief.
Here at SolarQuotes, we had been hearing quite a few complaints about Powercor's zero export limits. But it seems the situation has been changing for the better in the last couple of months in a number of  affected areas.
Powercor Goes From Zero To Hero
Okay, so that heading may be a bit of an exaggeration, but improvements the company has carried out appear to have made quite a difference.
After a major works program involving more than 500 different network alterations and other activities across nine key regions among the most constrained parts of the network, Powercor's new solar connections export approval rate of just over 60% at the start of the year has increased to above 90%. That's a huge jump and even a smidge higher than the Powercor network wide average of 89%.
Activities part of Powercor's Solar Hotspots program carried out over three months included upgrading infrastructure, adjusting tap settings on street-level transformers, balancing voltage levels on powerlines and various tweakery at zone substations.
"We're seeing a real lift in the number of customers able to export excess solar back into the grid in these areas, which were among the most constrained in our network only a few months ago," said Powercor General Manager Electricity Networks, Mark Clarke
Areas Benefiting From Powercor Improvements
Powercor says it has contacted all solar customers within the previously impacted areas to let them know about the company's progress and to encourage them to consider reapplying for exports.
The following is a list of the areas in case you've been missed. It's also worth taking a look in case you shied away from installing solar panels in the past because of the situation – now might be the time to revisit the idea.
3029: Hoppers Crossing, Tarneit, Truganina
3030: Cocoroc, Derrimut, Point Cook, Werribee, Werribee South
3551: Ascot (Greater Bendigo), Axe Creek, Axedale, Bagshot, East Bendigo, Emu Creek, Eppalock, Epsom
3337: Kurunjang, Melton, Melton West, Toolern Vale
3340: Bacchus Marsh, Balliang, Coimadai, Darley, Hopetoun Park, Long Forest, Maddingley, Merrimu
3352: Bonshaw, Bungaree, Bunkers Hill, Burrumbeet, Cambrian Hill, Cardigan, Cardigan Village, Clarendon
3305: Bolwarra, Cape Bridgewater, Gorae West, Heathmere, Portland, Portland North, Portland West
3444: Baynton, Kyneton, Lauriston, Lyal, Metcalfe, Redesdale, Tylden 3465 Alma, Bowenvale, Daisy Hill, Maryborough
There's more good news, with further improvements to come. Powercor says the Solar Hotspots initiative is the first stage of a five-year Future Networks program to support customer investment in solar power systems, electric vehicles and battery storage.
On a related note, we mentioned yesterday that over the border in South Australia, SA Power Networks is readying to ramp up flexible solar exports in an effort to support more solar installations – and it's pretty clever stuff.