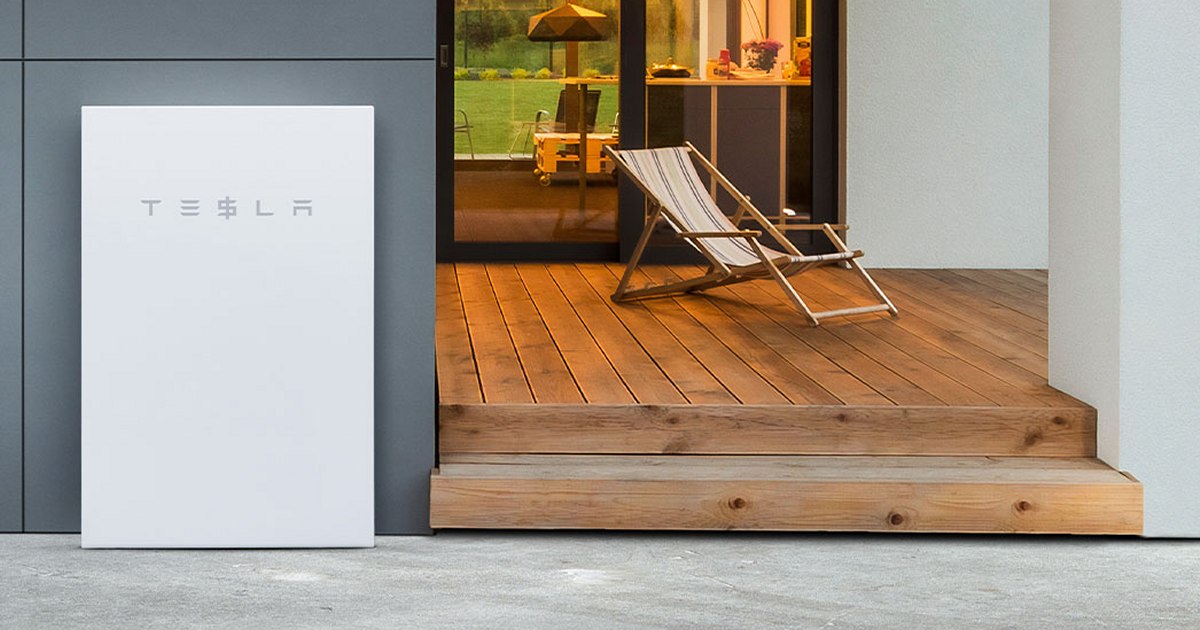 Shock! Horror! But in a good way. Rumours of a Tesla Powerwall price drop turned out to be correct. Now it's just expensive.
Since originally released around 6 years ago, Powerwall (2) has proven very popular in Australia. There were hopes the arrival of Powerwall on the scene would accelerate price reductions in solar battery storage. And it looked like this would be the case for a short while when you could get one installed for under $10,000.
But in 2018 the price jumped significantly. There were more increases than decreases from that point and the cost of Powerwall shifted into ludicrous mode late last year. In October 2022, it jumped to more than  $16,000 *without* installation. However, after three consecutive price increases over a period of 7 months, good news arrived late last week in an email from Tesla to installers, which stated:
"We are pleased to inform you that due to ongoing improvements in supply chains and foreign exchange, the price of Powerwall will decrease as of Friday 24th February 2023."
The reduction isn't just a token amount – it has dropped from a previous recommended retail price of $16,230 inclusive of GST to $14,599; so a reduction of $1,631. That's on par with pricing in May last year, but still significantly more than it was prior.
And on that note..
Tesla Powerwall Price History
The following are Australian pricing movements on Powerwall we've been tracking over the years. Note the prices are for the battery and supporting hardware only. Installation can whack on a couple of thousand dollars these days even for a reasonably straightforward installation.
February 2017 (est.): $9,000
February 2018: $9,600
October 2018: $12,350
July 2019: $11,700
October 2020: $12,500
February 2021: $13,300
May 2021: $12,750
March 2022: $13,700
May 2022: $14,650
October 2022: $16,2301
February 2023: $14,599
We've also updated our spiffy graph to include the latest price change.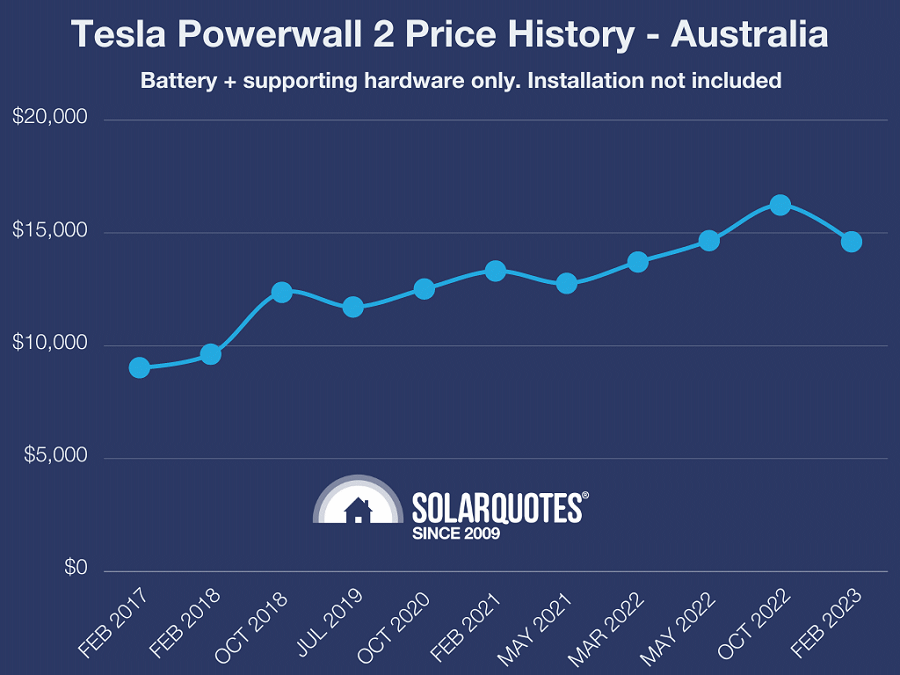 Which Way Will Powerwall Prices Go Next?
If you're considering holding off buying a Tesla Powerwall in the hope of further price decreases in the not-too-distant future, as the good book counsels: "For who has known the mind of Elon Musk, so as to instruct him?". I think I've quoted that correctly.
As you can see from the list and graph above, Powerwall pricing has been a bit all over the place and that could continue. But here's hoping the latest change is the start of a downward trend.
Also bear in mind Tesla isn't the only solar battery brand around. There are a bunch of other home energy storage options available in Australia. Back in November, SQ's Anthony provided details on eight Powerwall alternatives to consider.
And before you whack down a wad of bucks on a Powerwall or any other battery system for that matter, check out SolarQuotes founder Finn's guide to buying solar batteries.
Footnotes
Originally we had the October 2022 Powerwall price noted as $16,500, but Tesla's email seems to indicate it was $16,230. Perhaps there was a small price drop we missed. ↩