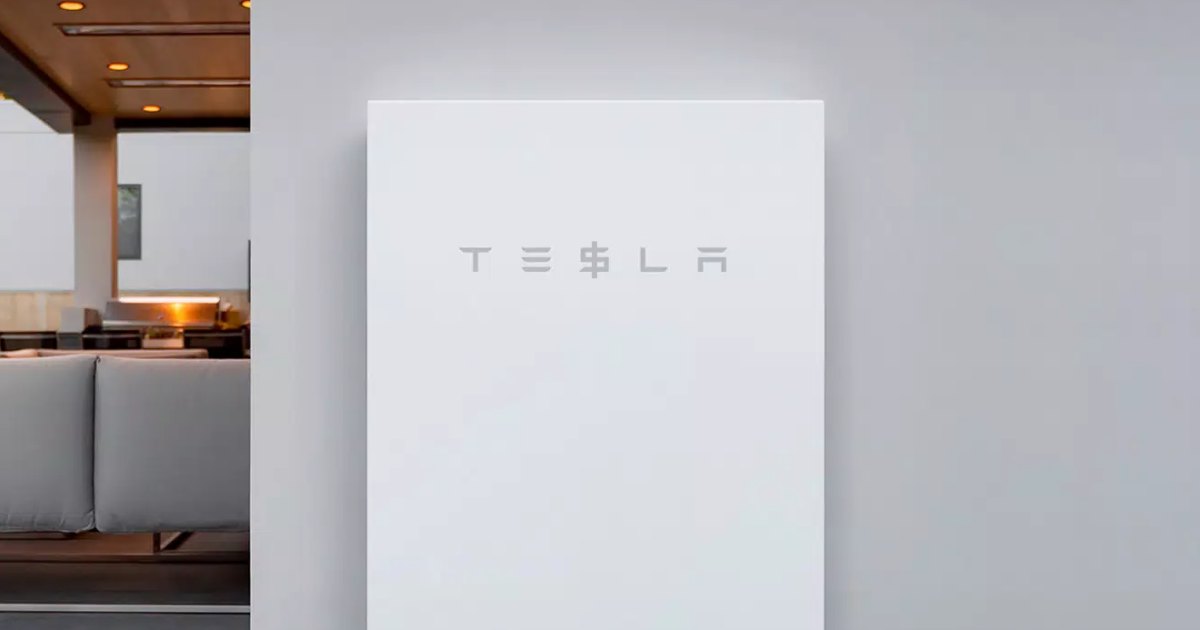 The cost of a Tesla Powerwall home battery system has been out of reach for many Australian solar power system owners – and that looks set to continue for the foreseeable future.
The Powerwall (2) has been available in Australia for more than 5 years. Back around February 2017, you could get a Tesla Powerwall installed for under 10k. Well, for a very short time until Tesla figured out it had made a mistake. But even then it was under 11k installed for around a year.
There have been at least nine pricing changes on the battery and supporting hardware since, and only two of them reductions.
Tesla stopped publishing prices on its Australian web site a while back, and little wonder given the way the cost of Powerwall has been moving. Industry sources tell us a Tesla Powerwall costs around $16,500 – $17,000 currently. That's just for the battery system and Tesla Gateway. Including installation, it will set you back around $19,000 for a fairly straightforward install – and more if additional switchboard work is required.
It's a big commitment that will significantly add to battery payback.
Historical Powerwall Price Movements
Below are some of the Australian pricing movements on Powerwall we've been tracking over the years. Note the prices are for the battery and supporting hardware only.
February 2017 (est.): $9,000
February 2018: $9,600
October 2018: $12,350
July 2019: $11,700
October 2020: $12,500
February 2021: $13,300
May 2021: $12,750
March 2022: $13,700
May 2022: $14,650
October 2022: $16,500
Or, in a prettier format: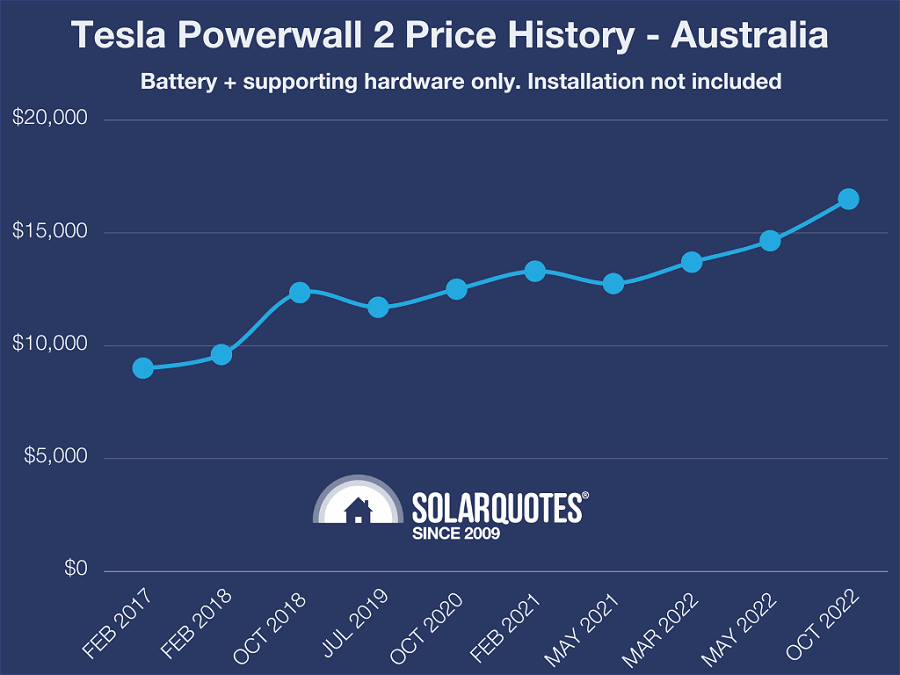 Australians who installed a Powerwall in the early days must be feeling pretty happy with themselves; particularly if they were able to score some sort of subsidy to boot.
Popular Battery Choice Among Installers
In this year's SolarQuotes Installers' Choice Awards, Tesla Powerwall was considered the best solar battery in 2022 in both the "money no object" and "budget" categories. But that was before the last three price rises.
It scored the prime spot in the "budget" category because it seems many installers couldn't bear the thought of installing anything else. That's all well and good, but the problem for Australians who aren't fortunate enough to be in the "money no object" bracket is they really can't bear the cost.
On the consumer side of things; whether a Powerwall is worth it now depends on what's important in the eye of the beholder (buyer). It's not about payback for everyone. Some rate having backup power and being able to charge from their solar panels in the event of a blackout pretty important; other folks just like fiddling with the latest tech. Others just love Tesla gear for whatever reasons.
But Tesla isn't the only show in town. There are Powerwall alternatives available in Australia and many are listed on the SQ solar battery comparison table. SolarQuotes' home battery experts will be taking an in-depth look into more of these in the time ahead; so stay tuned by signing up for our weekly newsletter.