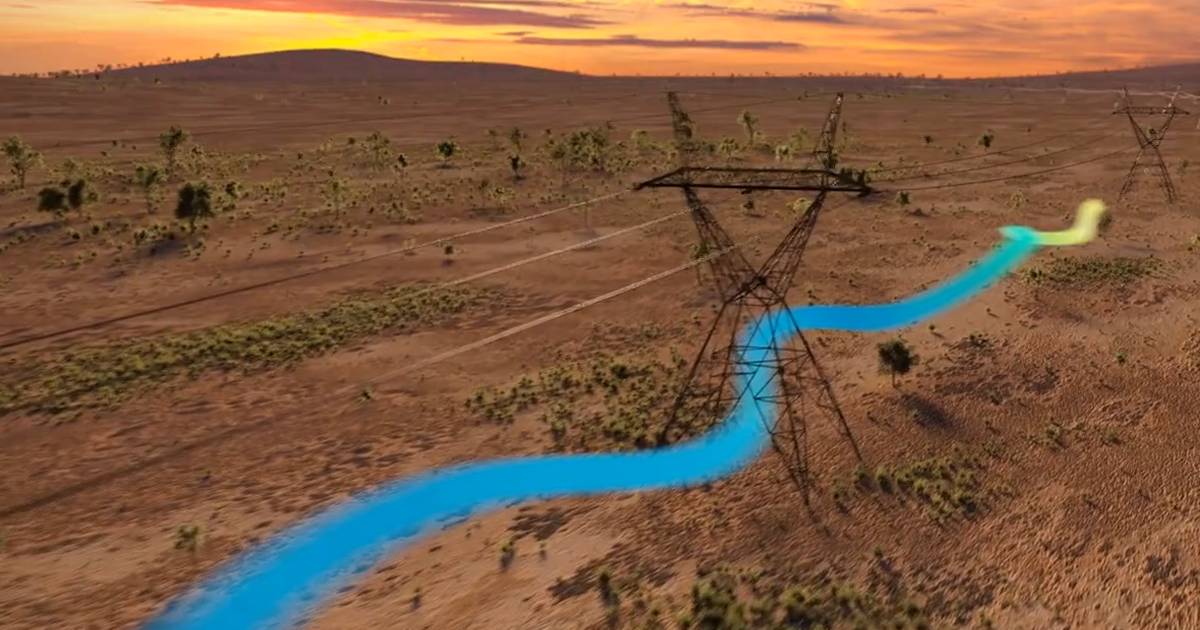 SA's Minister for Energy and Mining Dan van Holst Pellekaan was again spruiking the virtues of a SA-NSW interconnector yesterday.
The comments came after an announcement earlier yesterday renewables developer Neoen has proposed a massive renewable energy project for the state's Mid-North region – Goyder South.  The full project would comprise 1200 MW of wind power, 600 MW of solar energy and 900 MW of battery storage – however, two thirds of the capacities is contingent on the SA-NSW interconnector (formally known as Project EnergyConnect) coming to fruition.
"The $1.5 billion SA-NSW interconnector will provide a freeway for renewable energy from South Australia to the eastern seaboard, enabling huge renewables projects such as Goyder South to turn South Australia into an energy powerhouse," he said.
The Minister stated the interconnector project will help deliver the Marshall Government's aspiration of net-100% renewables for South Australia in the 2030's, lower electricity prices and more jobs.
What Is Project EnergyConnnect?
An interconnector is a connection between transmission networks enabling electricity to flow between regions. South Australia currently only has interconnection with Victoria, limiting electricity import and export potential.
Project EnergyConnect seeks to establish a 330 kilovolt (kV) above-ground transmission line running over 900 kilometres from Robertstown in South Australia's mid-north to Wagga Wagga in New South Wales via Buronga; including an added connection to Red Cliffs in Victoria's north-west.
The first phase will see connection between Robertstown, Buronga and Red Cliffs and the second phase between Buronga and Wagga Wagga.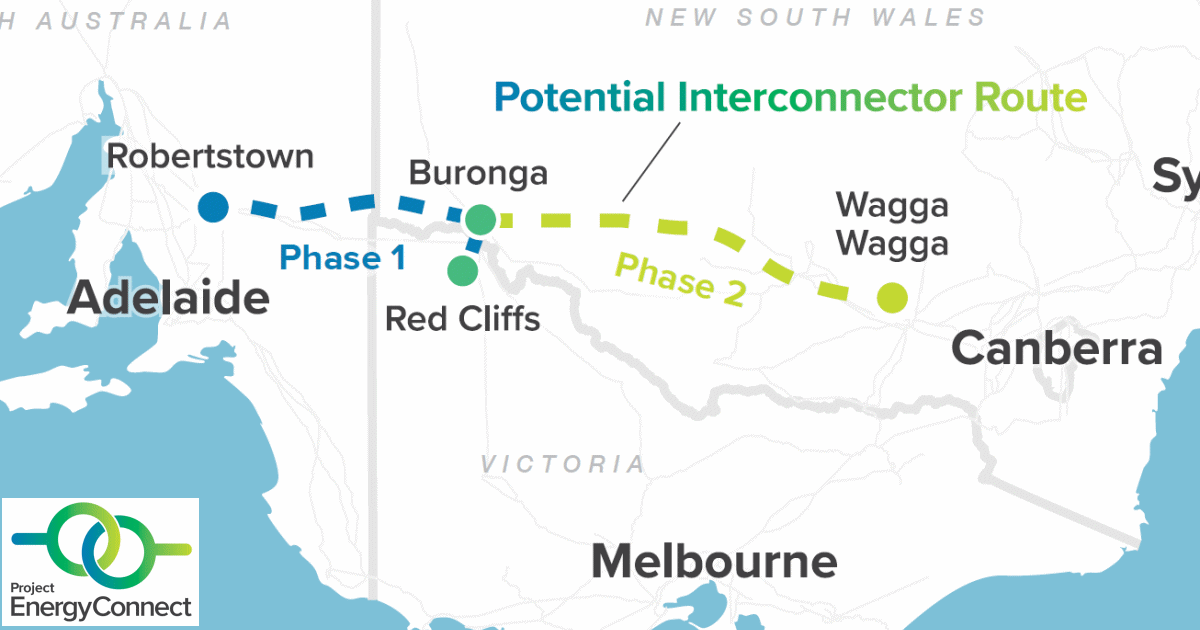 The project is a joint venture between South Australian electricity transmission network provider ElectraNet and New South Wales provider TransGrid.
How Much Will It Reduce Electricity Bills?
Minister van Holst Pellekaan says small and medium businesses in South Australia with significant electricity consumption will save "many thousands of dollars each year"1. As for SA households, it won't be anywhere near that – approximately $66 savings per year (around $30 a year in NSW). But still, it's better than a poke in the eye with a sharp stick – and the project will improve energy security while also giving South Australia access to other markets for its renewables-generated electricity.
Where Is Project EnergyConnect At?
EnergyConnect was granted Major Project Status in SA in late June. This will help to streamline approval processes, but doesn't give it a free pass.
In July, Electranet announced the Commonwealth Department of the Environment and Energy (DoEE) determined the South Australian aspect of Project EnergyConnect is to be a "Controlled Action", and Electranet is awaiting a decision from the South Australian State Commission Assessment Panel (SCAP).
In late August, the New South Wales Government granted Critical State Significant Infrastructure (CSSI) status to the project for that side of the fence. Transgrid said this enabled it to start working towards developing an Environmental Impact Statement.
The project web site also indicates a Regulatory Investment Test for Transmission (RIT-T) is still in progress, which is being overseen by the Australian Energy Regulator (AER). Results were expected in the second half of this year, so they shouldn't be far off.
Other key upcoming milestones for the project are:
Environmental Impact Statement to be released the second half of 2020
Major construction to start by the middle of 2021
The Robertstown to Buronga phase to be completed by the end of 2022
Buronga to Wagga Wagga to be completed by mid-2023
You can learn more about Project EnergyConnect here.
Footnotes
The Project EnergyConnect web site states small businesses (assumed average consumption) should save $132 in South Australia and $71 in New South Wales annually. ↩