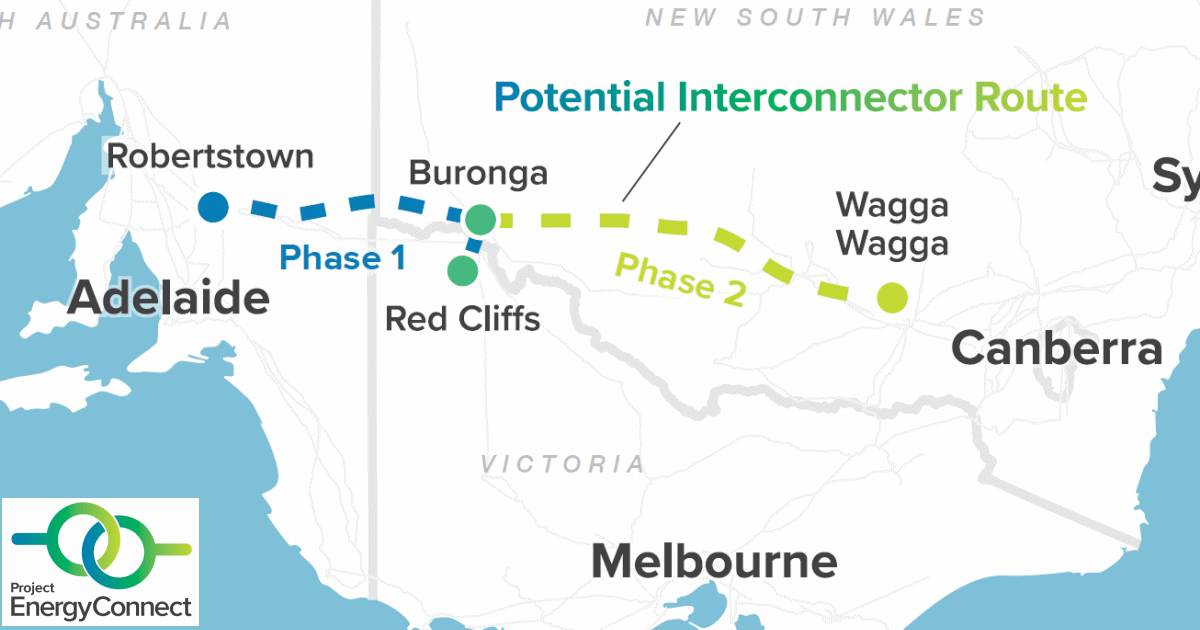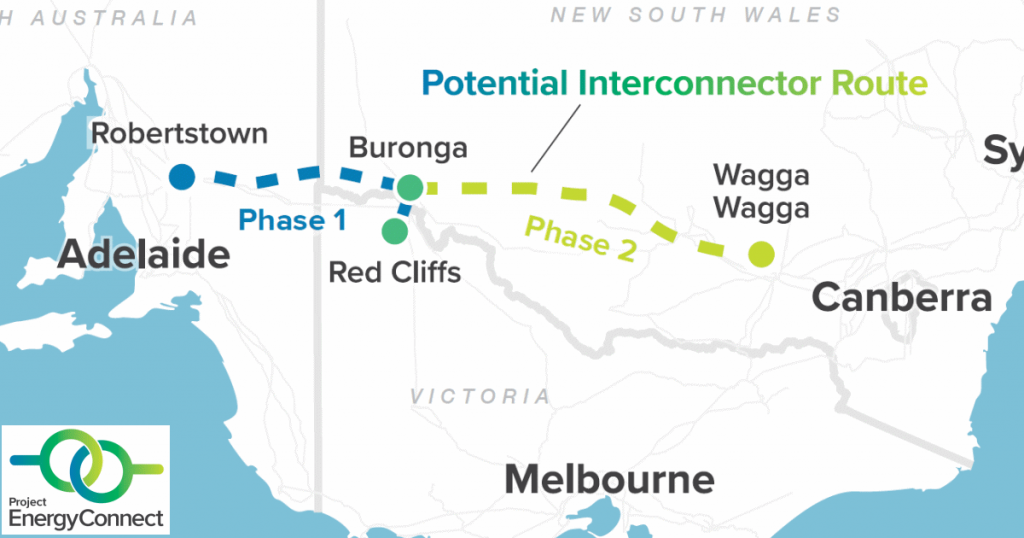 South Australia's Marshall Government announced yesterday it had granted the proposed $1.5 billion "Project EnergyConnect" SA-NSW interconnector Major Project Status.
South Australia currently only has interconnection with Victoria. The Marshall Government says the addition of SA-NSW interconnector will bring cheaper power, improved reliability and boost electricity export opportunities for the state's renewable energy sector.
As to how much the average household will save on their electricity bills each year; the number is pegged at around $66 a year in SA and $30 in New South Wales. For South Australian businesses, an example provided of a service station consuming 509,000 kilowatt-hours of electricity annually indicated net annual savings of an estimated $6,710.
"Significantly reduced electricity bills for small businesses will be good for jobs, investment and the local economy," said South Australian Minister for Energy and Mining Dan van Holst Pellekaan.
The 330 kilovolt (kV) above-ground transmission line would run from Robertstown in South Australia's mid-north to Wagga Wagga in New South Wales, via Buronga – and there will be an added connection to Red Cliffs in north west Victoria. Overall, the line would run a distance of 900 kilometres.
The route passes though renewable energy zones in South Australia, New South Wales and Victoria; meaning future renewable projects in these zones should have a comparatively easy time of connecting to the grid.
At the SA end of the proposed interconnector, there has already been significant large-scale solar energy project activity near Robertstown in the form of Solar River, Robertstown Solar and a couple of SA Water PV projects. While these projects aren't reliant on the interconnector proceeding, it's considered by the developers of Solar River and Robertstown Solar to be a bonus.
The granting of Major Project Status means the environmental and planning approval process for Project EnergyConnect – which will be delivered through a TransGrid/ElectraNet partnership – will be streamlined. But this doesn't mean it will be smooth sailing.
Interconnector Route Ruffles Feathers
A small section of the current proposed route of the interconnector has raised some concerns. Birdlife Australia has flagged it will run through breeding territory of the black-eared miner, a critically endangered bird, and other threatened species. The black-eared miner, pictured below, looks similar to the very common and much more boisterous noisy miner.
"South Australia's Calperum Station is part of only five natural areas listed in our national #naturelaws to protect a threatened species, the Endangered Black-eared Miner," said the group on Facebook. "Alarmingly, a high voltage powerline route that will cut straight through this critical habitat has been proposed, and the proposal is currently open for public comment by the Australian Government."
Apparently, more than 1,400 emails have been sent expressing concern. According to an Adelaide Advertiser report (paywall), up to around 12 hectares of the area of concern will need to be cleared – or 0.003 per cent of the critical habitat area – but the bird hasn't been sighted in the general area of the proposed alignment for years. Still, the fact remains the interconnector line would run through a defined critical habitat area and the situation regarding the black-eared miner will be scrutinised during environmental reviews of the project.
Currently, Project EnergyConnect is undergoing a Regulatory Investment Test for Transmission, the results of which should be known in second half of this year.
You can learn more about Project EnergyConnect here.