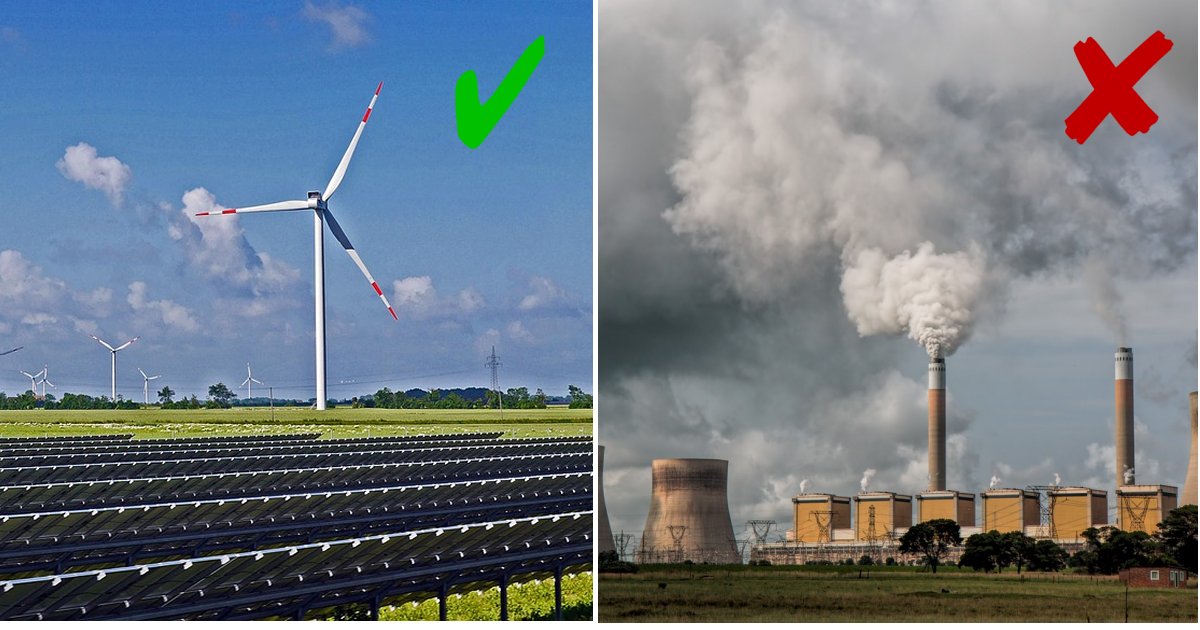 A poll of more than 1,000 Queensland residents in late March indicates a strong preference for more renewables over new coal-fired power.
Commissioned by Solar Citizens, the QDOS research poll found 78 per cent of respondents would be more likely to support the state government spending on renewable energy generation rather than on new coal power stations.
Conducted between 20-23 March, the poll also found 62 per cent of respondents agreed or strongly agreed the government should be developing a plan to gradually move away from polluting energy sources and generate all Queensland's electricity from clean sources such as wind and solar power. Just 18 per cent of respondents disagreed or strongly disagreed there was a link between burning coal and climate change.
"Renewables can unlock the energy trifecta for Queenslanders: lower bills, less pollution and more regional employment," said Solar Citizens' National Director Ellen Roberts. "We can utilise our impressive solar and wind resources to produce an abundance of cheap electricity and help revive Australian manufacturing."
Controversial Collinsville Coal Power Station
The results of the poll are particularly important given the Federal Government has provided more than $4 million for a feasibility study into a new coal-fired power station in Collinsville in North Queensland.
Queensland Energy Minister Dr. Anthony Lynham doesn't appear to be a fan of the project. The Minister reportedly wrote to Federal Minister for Energy and Emissions Reduction Angus Taylor in February expressing his concerns. According to the Guardian, among those concerns was a  Queensland government commissioned analysis that found a new ultra-supercritical coal-fired power station would require sustained high wholesale electricity prices to sustain it – and no threat of a carbon price.
While the Collinsville project would be an ultra-supercritical coal plant, another Guardian article published last week indicates carbon emissions from the power station would be comparable to generators built in the state 15 to 20 years ago (Kogan Creek and Millmerran: ~800 kg CO2-e/ MWh).
Even if that wasn't the case, ultra-supercritical coal fired power generation can't really be considered low emissions. The Finkel Review report (PDF) released in June 2017 noted ultra-supercritical black coal emissions at 700 kg CO2-e/ MWh – then there's toxins to consider such as mercury emissions. Nearly three years has passed since the Finkel Review report was published and while perhaps some improvements have been made on the technology since then, it won't be coming anywhere close to the emissions associated with wind and solar energy based electricity production – 0.
Bloomberg NEF analyst Lara Panjkov recently stated renewables are by far the cheapest new source of bulk generation in Australia and BNEF has noted energy storage is continuing to rapidly drop in price.
Even among LNP voters the renewable force is strong in the Sunshine State. Solar Citizens states 65 per cent of Queensland LNP voters polled said they support spending on renewable energy ahead of coal-fired power.
"Building a new coal-fired power station in Queensland would require extensive government subsidies and it's clear that the majority of Queenslanders don't support the idea," stated Ms. Roberts.
That Queenslanders are so supportive of renewables doesn't come as a surprise as many are already very familiar with the benefits of renewable energy technologies such as solar power. Approximately 35.7% of dwellings in the state have solar panels installed.