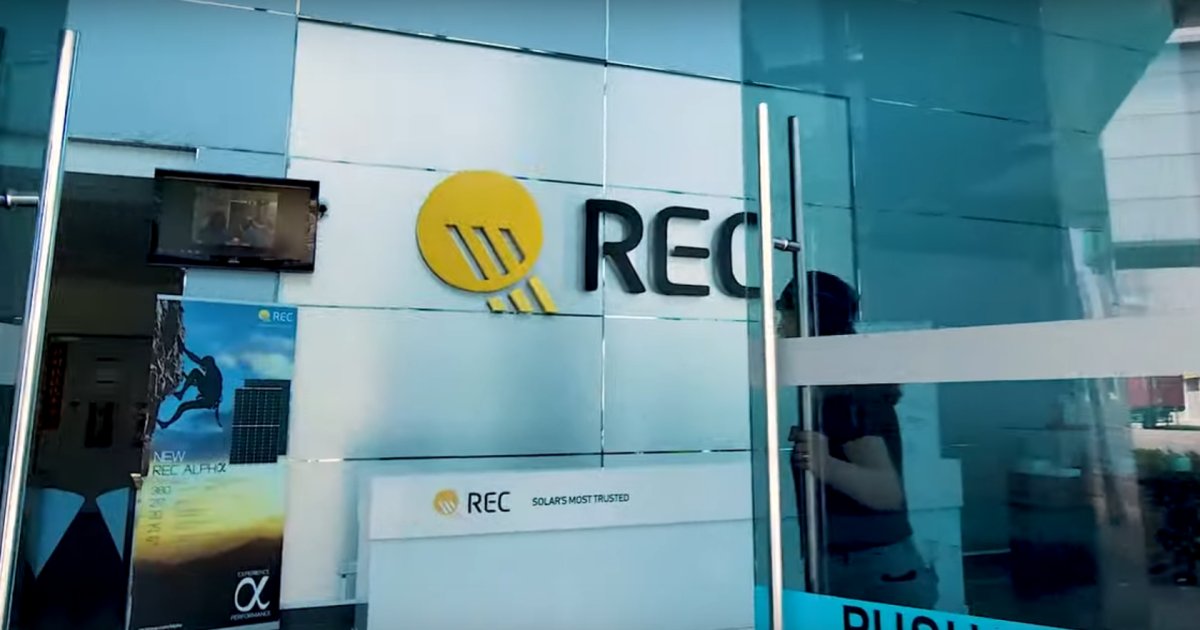 The pedigree of solar panel manufacturer REC just became even more interesting, with the company acquired by an India-based firm.
REC was founded in Norway in 1996, but all of its solar panel production is carried out in Singapore (silicon production in Norway), and the company is owned by China National Bluestar, aka ChemChina.
But ownership is about to change again. There had been rumours circulating REC Group was to be acquired by a company headquartered in India and those have proven true. Late last night Australian time, REC announced it had been acquired by Reliance New Energy Solar Limited, a wholly owned subsidiary of Reliance Industries Ltd (RIL).
An Indian multinational headquartered in Mumbai, RIL's businesses incorporate fossil fuels, renewables, retail, telecommunications, mass media and textiles. Its motto is "Growth is Life" and while it has certainly done a lot of growing and living, it could be argued the company's fossil fuel activities threaten the latter – but Reliance's increasing participation in the renewables sector is encouraging. You can learn a bit more about the company and its history here and its power projects here.
REC says the acquisition will allow it to accelerate REC's expansion plans – growing to more than 5 GW of capacity within the next 2 to 3 years in Singapore, Europe and USA. That will be comprised of 2-3GW of cells and module capacity in Singapore, plus a new 2GW cell + module factory in France and a 1MW panel manufacturing facility in the USA.
In India, Reliance will deploy REC's technologies in its "silicon to PV" manufacturing gigafactory at the 5,000-acre Dhirubhai Ambani Green Energy Giga Complex, Jamnagar – a city in the western Indian state of Gujarat. The facility will initially kick off with 4 GW production capacity, eventually growing to 10 GW per annum.
Reliance Industries Chair Invokes Sun God
Reliance Industries chairman Mukesh Ambani said the acquisition will help achieve Reliance's goal of enabling 100 GW of "clean and green energy" before the end of the decade, and seeing India become a world leader in the transition to green power sources.
"I am immensely pleased with our acquisition of REC because it will help Reliance tap the unlimited and year-long power of Soorya Dev, the Sun God, that India is fortunate to be blessed with."
As well as being chairman and managing director of Reliance Industries, Mr. Ambani is also the company's largest shareholder.
A definitive binding agreement to acquire 100% of REC Group has been signed, with Reliance New Energy Solar picking up REC for USD 771 million. With the purchase also comes 600 patents, 446 of which have been are granted and the remainder are under evaluation.
REC Solar Panels In Australia
REC's products have been available in Australia since 2010, and REC solar panel reviews here on SQ from Australian customers have generally been positive. Currently listed on SQ's recommended solar panel brands chart, the company achieved joint second in the "premium" panel category of SolarQuotes' Installers Choice Awards for 2021.