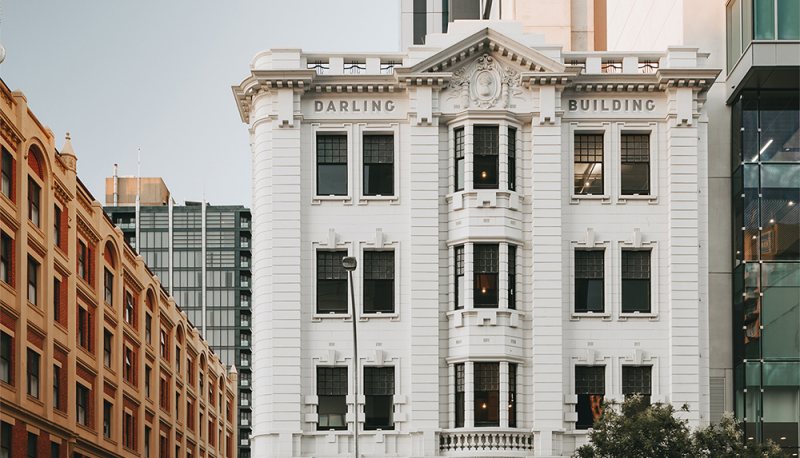 Energy supply challenges for the renovated Darling Building in Adelaide were solved through the use of an energy storage system with batteries supplied by Australian company Redflow.
Built in 1916, the Darling Building on Franklin Street had been neglected for decades. It was purchased by architectural firm Williams Burton Leopardi in 2013, which then set about renovating the heritage-listed property.
A major hurdle in the renovation was energy supply after it was determined peak energy demand for the finished building would be greater than what the local grid could provide.
Various solutions were examined that were either too expensive or unviable for other reasons – but batteries proved to be the key.
Six Redflow ZBM2 batteries are currently in use along with three Selectronic SP Pro inverters, providing three-phase power from the basement of the building. According to Williams Burton Leopardi director David Burton the system can be scaled up to 18 batteries if required.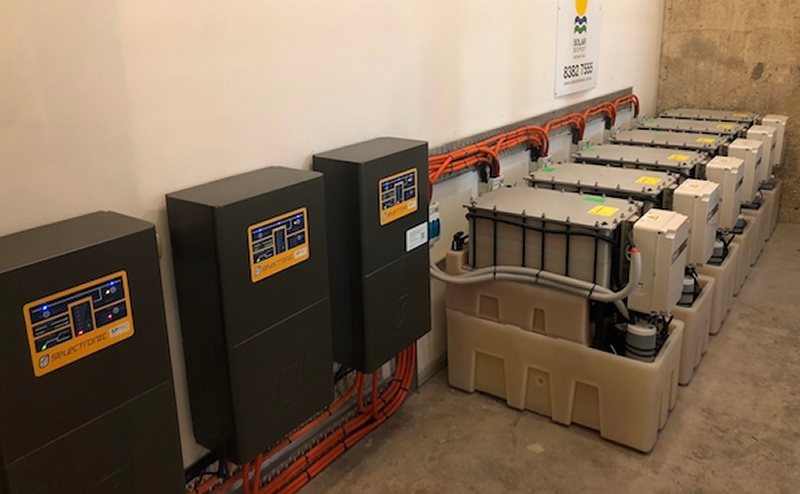 "The main purpose of the system is to ensure that the batteries can supply energy if the building's demand outstrips the grid's supply capacity, so it is primarily a peak management methodology," says Mr. Burton. " But they are also configured to buy power at low demand times to recharge the batteries and when power spikes past a certain price, they dribble energy into the load to manage that spike down."
Another benefit of using the ZBM2 is its much lower fire risk compared to lithium-ion batteries, which enabled the firm to save on costs associated achieving fire-rating compliance of the room in which they are stored.
The 10 kWh capacity ZBM2 is the world's smallest flow battery and primarily used in industrial, commercial, telecommunications and grid-scale energy storage applications. It also forms the basis of  Redflow's Z-Cell battery system, the company's home/small commercial solar battery storage solution.
Redflow Batteries In Fiji
In other relatively recent news from the company, Redflow announced last month it had shipped ZBM2 batteries manufactured at its new Thailand manufacturing facility to New Zealand's Hitech Solutions, for use in a digital television network in Fiji.
According to Redflow, Hitech has been operating a five-battery trial site in Fiji during the past year. Deployment of solar panels and Redflow batteries will be scaled up in the months ahead, with Hitech installing five to 60 ZBM2 batteries at multiple sites across Fiji.
Hitech Solutions Chief Technology Officer Derek Gaeth said Redflow's batteries were chosen due to their long service life, ability to operate in high temperatures, ease of recycling and weight factor, which worked out to be 40 tonnes less than the equivalent capacity in lead-acid batteries.