Eurobodalla Shire Council says it expects to source 100 per cent of its electricity from renewable energy and slash its energy-related emissions 80 per cent by 2030.
Eurobodalla is a picturesque region located on the south coast of New South Wales, with more than 80 percent of the area either national park or state forest. Its major population centers are Batemans Bay, Moruya and Narooma.
An ambitious Emissions Reduction Plan with 21 new actions adopted this week by Eurobodalla Shire Council Council includes investigating the potential of constructing a large scale solar farm in the region and battery storage opportunities, both of which are to be addressed over the next 4 years.
"This plan is about managing the financial costs related to Council's emissions, from operating the local water and sewer services, the landfills, the community pools and buildings, to the fuel related to maintaining the local roads," said Council's Acting Director of Planning and Sustainability, Deb Lenson.
Emissions Reduction Plan 2017-2021 (PDF), which received unanimous support in Council's vote, builds on efforts carried out under previous editions of the plan over the period 2007-2017. Completed actions under the previous plan, such as installation of a solar power system at Kianga Sewage Treatment Plant (pictured above), were hugely successful, generating energy cost savings totalling more than a million dollars per year.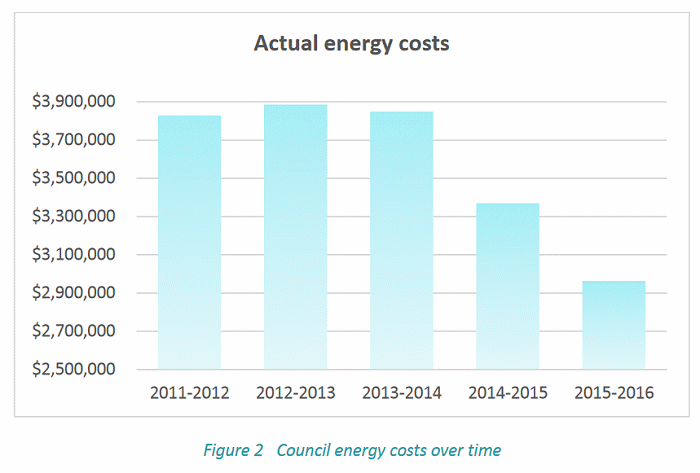 A report published last year (PDF) states Eurobodalla Shire Council had installed more than 630kW of solar power capacity at 26 council facilities by June 30, 2016.
Solar energy is also very popular among those living in the Shire, particularly among older residents. A 2016 survey revealed 26% of respondents had installed solar panels. This figure rose to 40% and 45% for the 55-64 and 75+ age brackets. The survey also indicated 73% of respondents were concerned about the environment, with climate change being the issue that worried them most.
Aside from environmental issues, Council has significant motivation to get cracking on the new plan as when its current electricity contract expires in 2018, Council anticipates a large increase in base energy prices.
"There are a number of exciting opportunities we will be investigating in the new plan such as battery storage, biogas energy and electric vehicles," said Ms. Lenson.
"Combined with rapid improvements in technology and reductions in the cost of deployment, there is great potential to make further reductions to energy costs and emissions. This plan positions us well to capitalise on emerging opportunities."
The Plan states Council is on track to meet an interim goal of reducing emissions by 25% by 2020.