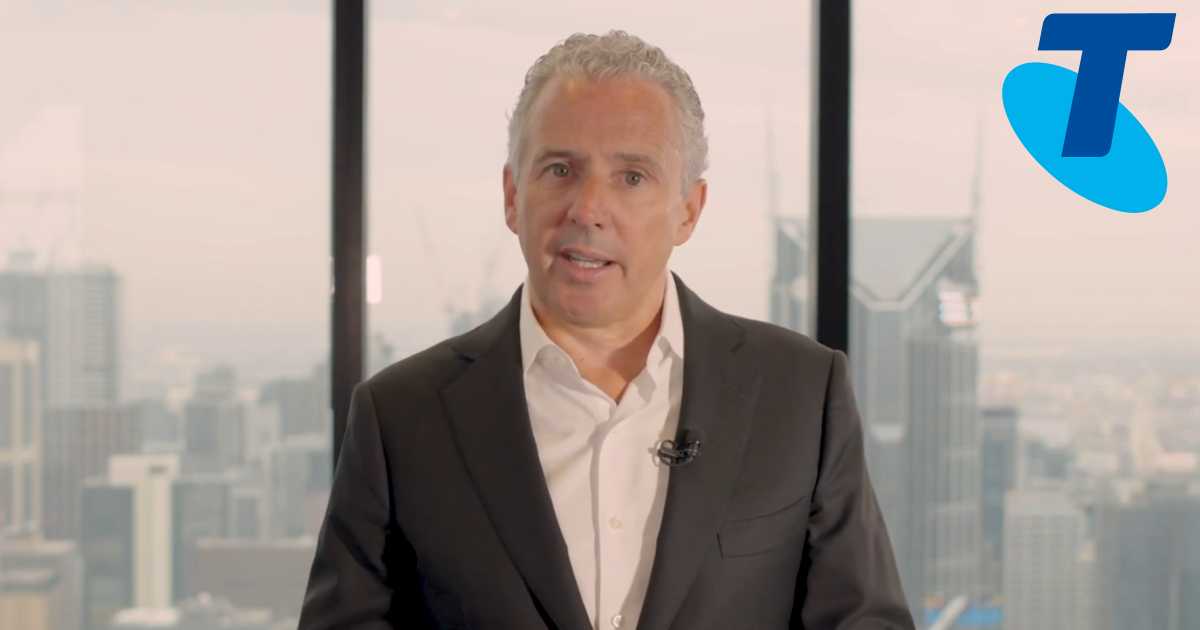 Telstra CEO Andrew Penn yesterday announced three new goals for the company relating to carbon emissions reduction and boosting renewable energy use.
The telecommunications giant is one of the largest consumers of electricity in Australia. Mr. Penn says the company chews through "something in the order of 5.9 petajoules" of energy each year. 5.9 petajoules converts to just under 1,639 gigawatt-hours. Accompanying that huge amount of electricity consumption is close to 1.3 million tonnes of greenhouse gas emissions.
Appearing in front of what looked to be quite a smoggy background, Mr. Penn stated Telstra is on track to achieve its target of reducing greenhouse gas emissions intensity in the three years to June 2020 by 50 per cent.
"However, I believe we need to do even more," he said.
Mr. Penn announced three new key goals for Telstra:
Carbon neutrality this year through improved energy efficiency and offsets from renewable energy projects in Australia and other countries where the company operates.
By 2025, Telstra will own or contract renewable energy generation in Australia and its other locations that will generate equivalent to 100 per cent of the electricity consumed by all Telstra operations.
A reduction in absolute emissions by at least 50 per cent by 2030.
"We recognise that we do not have all of the answers on how we will achieve this but our intent is clear, our ambition is set and we are committed to achieving it," says Mr. Penn.
Telstra And Renewable Energy
Telstra has had a long association with renewable energy; particularly solar power. In 1974 while it was still known as Telecom Australia, the company began using solar panels to generate power for remote area telecommunications. The first installation was for a VHF subscriber radio terminal. Back in 1974, solar panels cost around $125 a watt. Today, the cost is around 60c to $1.00 per watt for good quality solar panels.
To this point, Telstra's own solar energy installations have been reasonably small in terms of capacity, helping to power infrastructure such as exchanges. However, some of Telstra's more recent activities on the broader renewable energy front include Power Purchase Agreements (PPAs) with Emerald Solar Park in Queensland and the company is an offtake partner in Murra Warra Wind Farm in Victoria.
Mr Penn says Telstra has underwritten renewable energy projects equivalent to the electricity consumption of 100,000 households. This would work out to around 580 gigawatt-hours of generation annually based on an average Australian household consumption of 5.8 megawatt-hours per year.