A couple of weeks go a reader asked me to write about ShadeFix.  ShadeFix is the software German manufacturer SMA include in their solar inverters.  This request made me feel a bit stupid because I had no idea what ShadeFix was. After a quick search I'd opened a dozen dozen browser windows about and decided there was plenty of information and it would be easy to write a quick, descriptive article about it.
I have come to rue this decision, as I neglected to check if there was any clear information on how well it performed.  SMA gives the impression that it works very well without giving any information I could find clearly showing it does.
I asked SMA for help and was told they are publishing a paper on it later this month.  But that could be over 3 weeks away which is too late for me.  All the information I've researched so far will have dribbled out of my ears by then.  Because I'm in a race against the memory leakage, I'll tell you what I've learned so far and if new information turns up I'll either update this article or write a whole new one.
ShadeFix Is SMA Inverter Software
ShadeFix is software inside all SMA inverters that operates automatically when in use.  For the more technically minded, it is the algorithm that drives their Multi Power Point Tracker (MPPT). If you are interested in the details, Finn has previously written about how MPPTs work and why we need them.
If you have a mind as cunning as a fox, you've probably already guessed ShadeFix software is for fixing problems caused by shade. If you instead have a mind as cunning as a log, I'll clue you in and tell you that it is for fixing problems caused by shade.
While SMA says ShadeFix is good at its job, I haven't found any independent evidence indicating it performs as well as their videos or the information on their site suggests.  German engineering has a pretty good reputation, so its easy for me to believe their ShadeFix software can the reduce secondary losses caused by shade.  But I'm 100% certain it doesn't do anything for the direct losses caused by shade, because nothing does.
Unfortunately, the SMA site doesn't make this clear and anyone unfamiliar with how solar power systems work could easily come away with the impression they don't need to worry about shade on their solar panels if they have an SMA solar inverter.
This has caused my opinion of SMA to decline.  This is a pity because, if you can't trust Germans, who can you trust?  The Dutch?
Direct & Secondary Effects Of Shade
Shade on solar panels directly reduces power output because it directly reduces the amount of light falling on them — that's what shade is.  There are also secondary effects that can reduce output from unshaded solar cells in the shaded panel or from unshaded panels that are connected to the shaded panel.
The five options for reducing the secondary effects of shade are generally:
Microinverters (Little inverters on the back of each solar panel that let them operate independently.)
Optimisers (Little boxes of electronics on the back of solar panels that also let them operate independently.)
Maxim optimised panels (Like having a built in optimizer but, hopefully, even better.)
Shade tolerant panels such as SunPower's P-series.
Clever MPPT software in the solar inverter such as SMA's ShadeFix.
But these only reduce losses from the secondary, additional, effects of shade.
Five options for dealing with the direct effects of shade are:
Nothing
Nada
Zilch
Zip
Bugger all
There is nothing that can be done about the loss of electricity caused by less light falling on the solar panels.  It doesn't matter what fancy electronics are used, how advanced your software is, or if it was built by Montgomery Scott from the Starship Enterprise, you can't change the laws of physics.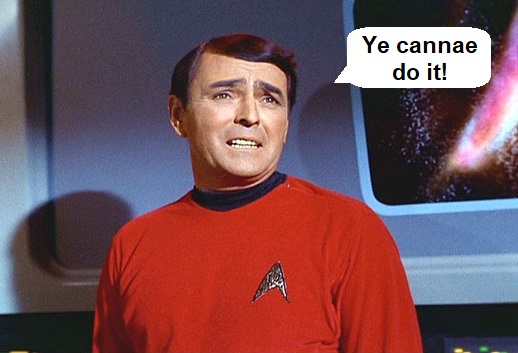 If shade reduces the amount of light falling on a solar panel by 50%, the reduction in its output will be at least 50%.  All that can be done is get the losses as close to 50% as possible.
Because the makers of microinverters, optimisers, and solar inverter solutions like ShadeFix often don't come clear about their products' inability to do anything about direct losses from shade, many homeowners mistakenly think these products can solve their shade problems.  But shade is solar panel kryptonite and there is nothing that stops it reducing solar energy output, apart from getting rid of the actual source of shade.  As this may involve knocking down your neighbour's home, cutting down local trees, or blowing the top off a mountain; it's often frowned upon.
ShadeFix Is Not New
ShadeFix is not a new development.  It's been in SMA's MPPTs since 2009.  SMA just called it a different name — OptiTrac Global Peak Shade Mitigation.  They recently changed it to ShadeFix, possibly because it's less of a mouthful, or possibly because a dude with a ponytail in the Marketing Department though it was a good name.  Their site says they have…
"…decided to reposition the feature in the market and give it the attention it deserves."
So that might explain the name change.
How ShadeFix Works
SMA has a ShadeFix video that gives an explanation of how it works using gates and toy cars, but I don't understand it at all.  How does an inverter put gates inside a solar panel?  Does it do it with a little robot arm?  I simply don't see how it can electronically affect what's going on inside an individual shaded panel on a string.
Because the ShadeFix video is pretty useless and there isn't much information on the main SMA site, I had to go looking for more information.  Fortunately, I found this SMA document that gives an explanation of how OptiTrac/ShadeFix works.  It has the following diagram showing 2 curves for a solar array:
A blue curve at 2:00 pm when it's unshaded, and…
A red curve at 9:30 when it is shaded.
At 2:00 pm all modern inverters will decide they can get the most power from the solar array at 500 volts, which is indicated by the highest point on the blue curve, the Global Maximum Power Point – marked as GMPP.
Note from Finn: A common algorithm used to find this GMPP is a 'hill climb algorithm'. At its most basic this algorithm moves left (reduces voltage) until it sees the power decrease, then turns round and looks right (increases voltage) until it sees the power decrease. It then concludes the top of the hill, AKA the Maximum Power Point (MPP) is in the middle.
You might be wondering why it can't just look at the curve and find the highest value. It doesn't do that because it would take a long time to move through all the possible voltage values from 0 to 700 V, and for all that hunting time you would be losing power. Also the MPP is not static, it moves around all the time, so you want to 'follow it around' as efficiently as possible. In another life I programmed an advanced hill climb algorithm to track the maximum (optical) power point in fibre optic multiplexers. 
The MPPT software simply looks for the highest  point. But the red curve shows when shaded at 9:30 am, a solar inverter using a primitive algorithm could decide that 475 volts gives the maximum power point. But this point is only the Local Maximum Power Point, marked as LMPP on the red curve.  If the algorithm looked further left towards 400 V it would see, after a small decline the power output increases towards 300 volts where the Global Maximum Power Point (GMPP) is hiding. But the primitive algorithm doesn't venture that far and the inverter mistakenly thinks 475 volts is the best it can do.  It gets stuck at a lower power output because it doesn't bother to look far enough.
But the SMA software is a little more adventurous and so doesn't get stuck in a rut.  It will search far and wide for the point that will provide the most power and find the best voltage on the red curve is 295 volts and stay there.  This will let it provide more power under shaded conditions than stupider solar inverters.  The more involved search process does lose some energy as it hunts around at sub-optimal voltages, but SMA says this is small compared to the gains.
Pummeling A Perished Pony
Although I'm very confident this horse is dead, I'm still going to flog it a few more times and point out it doesn't matter how well ShadeFix lets an SMA inverter choose the best voltage for maximum power output, it will do nothing to reduce the direct effects of shade.  It can only reduce the secondary reductions in output caused by shade.
An Example Of An Under Performing Inverter
I found an example of a solar inverter failing to find the best voltage when solar panels are shaded on page 19 of this paper that describes a Fronius inverter getting stuck at "local max", missing the higher power at the "Global max".  In this example a higher voltage  is better than a lower one:
This paper was published 9 years ago, so Fronius inverters have had plenty of time to get smarter.  I don't know much about programming, except it requires a lot of ones and zeros, but my guess is it wouldn't be too hard for SMA's competitors to copy their idea and ensure their solar inverters don't get stuck at a sub-optimal voltage when solar panels are shaded.
Note from Finn: I've written a number of 'advanced' hill climb algorithms. They are not hard to implement. Heck, even I managed it.  I'd be surprised if, in 2020, any decent brand of inverter uses primitive MPPT software that gets stuck on local maximums.
But no matter how fancy the software is, it can't overcome the physical limits of inverters.  As being able to operate at lower voltages appears useful for extracting the maximum amount of power under shaded conditions, I compared voltage operating range for a number of modern solar inverters and found SMA's can can operate at a lower voltage than Fronius.  But there are many that can operate at an even lower voltage than SMA, so if they had similarly capable software they may be able to do slightly better under shaded conditions.
How Much Extra Energy Will ShadeFix Provide?
If you want to know how much extra energy you'll get from having ShadeFix, I'm afraid I can't help you.  I can't find SMA giving that information anywhere.  They say some stuff that sounds good, but don't actually answer the question.  For example, on this page Joachim Laschinski of SMA says…
"The annual yield of a lightly-shaded PV system with OptiTrac Global Peak is only around 1 percent lower than the yield of an unshaded system. For heavily shaded systems, this figure is around 3 percent."
But without details we can't draw any conclusions from this and, quite frankly, it sounds ridiculous.  If a heavily shaded system is only producing 3% less energy than one that's unshaded it means that shade must be only blocking 3% or less of the light falling on it.  I wouldn't call that heavily shaded, and if you do, I suggest you re-calibrate that term.
The ShadeFix video isn't any help.  All it does is provide is a picture of two test tubes, with one labeled ShadeFix having 20% more yellow in it.  As there's no information to put this into context it's about as useful as large bulls on a nun:
An OptiTrac Global video from 2014 appears to go into more detail, but in the end we're not really left with more information:
Towards the end of the video the narrator states:
"By virtually eliminating the negative effects of partial shading OptiTrac Global Peak closely mimics the production of an unshaded array."
And this graph is presented:
But again, not enough information is given for us to know what is going on.  All we can know for certain is the shade can't have reduced the total amount of light falling on the solar panels by more than 2% if the OptiTrac system only had its output reduced by that much.
Third Party Testing
Because of the lack of information provided by SMA on the performance of OptiTrac/ShadeFix, I went looking for some independent information and after poking around on the internet (best to be careful when doing this because sometimes the internet pokes back) I found a report from SolarEdge where their inverter, which includes optimisers on each solar panel, was compared with Enphase microinverters and an SMA inverter.  The report is not ideal because it's from 2013 and doesn't state the SMA inverter had OptiTrac.  I assume there was a good chance it was present because OptiTrac came out in 2009, but I don't actually know this.  For all I know they went out of their way to use an SMA inverter without it.
The test used 3 different levels of partial shade1 falling on solar panels:
Light: Total sunlight reduced 7% by shade.
Moderate:  Total sunlight reduced 15-19% by shade.
Heavy:  Total sunlight reduced by 25% by shade.
The shade was created by covering solar panels or parts of panels with a mesh cloth that blocked 36% of light.  This is not very realistic because real shade is rarely constant like this and can easily cut light intensity by over 90%.  Even very light foliage is likely to cut it by more than 36%.  But unless I want to get off my arse and do my own testing, I guess I'll have to settle for the information that's provided.
According to the report the SolarEdge system, which has optimisers, had the best performance, with the Enphase microinverter system doing nearly as well.  For the different shade conditions…
Light:  The SolarEdge inverter provided 1.9% more energy than the SMA inverter.
Moderate:  The SolarEdge inverter provided 5% more energy than the SMA inverter.
Heavy:  The SolarEdge inverter provided 8.4% more energy than the SMA inverter.
It's not possible to conclude much from this, as it's not certain the SMA inverter had OptiTrac and the results could be very different if more realistic shading had been used.  But if OptiTrac was present it's not a good sign that the SolarEdge system with optimisers and the Enphase microinverter system outperformed it.
ShadeFix Should Help With Secondary Shade Effects
If you get an SMA inverter ShadeFix will help with the secondary effects of shade, compared to a string inverter with a more basic MPPT algorithm, but how much is not clear.  It will do nothing about the direct effects shade.  While there is nothing that helps with this, apart from getting rid of the shade, SMA makes no attempt to explain this in any of their material I've seen. So, please remember that even SMA cannae change the laws of physics.
Footnotes
The SMA paper says they used the procedure described in this paper, so I assume the percentages I give for the 3 levels are correct. ↩