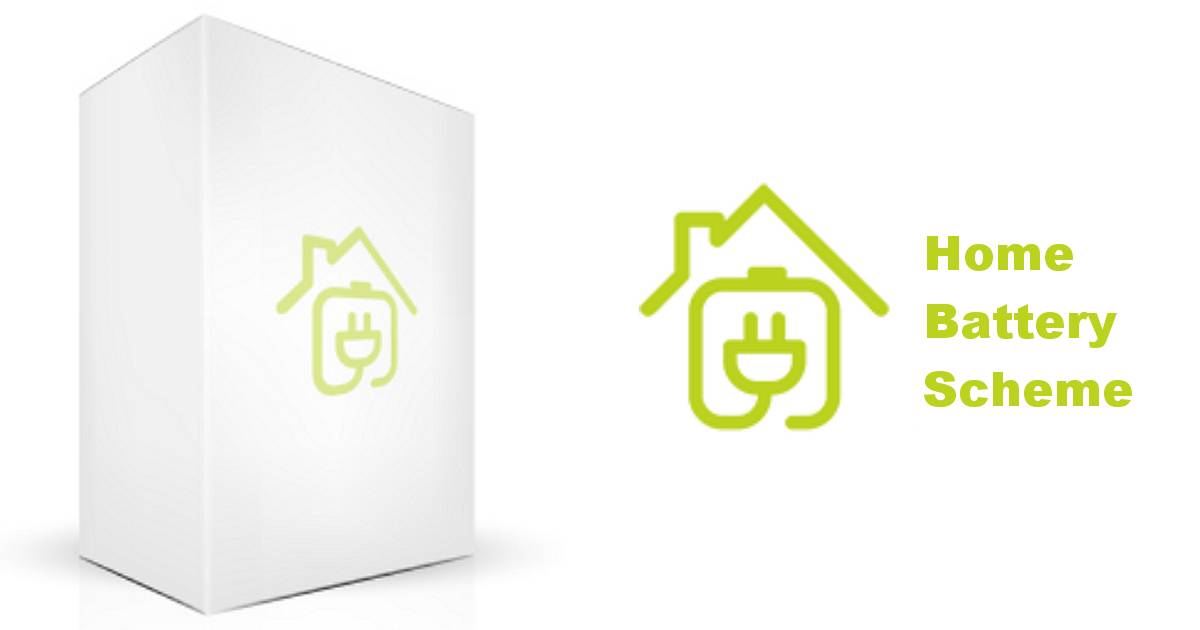 South Australia's Home Battery Scheme subsidy will soon get another haircut, dropping by $1,000.
The Scheme commenced in October 2018 with the aim of financially supporting the installation of 40,000 solar battery systems across the state. Initially the subsidy was set at $500 per kWh for non-energy concession holders and $600 per kWh for those that are; with the maximum subsidy level capped at $6,000.

In March this year, it was announced the subsidy would be reduced. At that point, more than 7,000 subsidies had been approved. The announcement resulted in a rush on the subsidy and by the middle of April more than 12,300 had been approved.
The Home Battery Scheme subsidy, currently set at up to a maximum of $4,000 ($400 per kWh for energy concession holders and $300 per kWh for non-holders), will drop again very soon. 
"Step Three" Battery Subsidy
"Following unprecedented uptake of home battery systems this year and the Scheme driving down the price of batteries by an average of $2,200 since October 2018, the South Australian Government's maximum subsidy will reduce from $4000 to $3000," states an announcement published yesterday.
The "Step Three" subsidy will be $300 per kWh for energy concession holders and $200 per kWh for non-holders, up to the $3,000 maximum. Low interest loans for additional solar power capacity as well as the balance of the battery will continue to be available.

According to the Home Battery Scheme website, as at 7am Tuesday there were around 500 subsidies still available at the current "Step Two" level.
Before solar owners rush into the subsidy, it's worthwhile putting the SolarQuotes solar and battery calculator through its paces; which indicates savings/payback of a battery and solar panels separately. When using the calculator, just take off whatever subsidy would apply to the battery you have chosen. There's also a calculator on the SA Home Battery Scheme web site, but you might want to read this article about it before using it.
Home Battery Scheme Uptake Since April
"With the largest per capita home battery roll-out in the world, the South Australian Government is meeting its vision of a sustainable market for assembly and installation of batteries in SA," said South Australia's Minister for Energy and Mining, Dan van Holst Pellekaan yesterday. "Alongside with State Government's Virtual Power Plant & the free batteries for bushfire victims, this takes the total number of home batteries committed and installed in SA to over 20,000."
It was announced last week another 3,000 families in Housing SA properties will have solar panels and Tesla Powerwall batteries installed, bringing the total number participating in the VPP to 4,100.
Taking that figure off the claimed total number of home batteries committed or installed in SA with government support of "over 20,000" leaves around 16,000. The number of free batteries for bushfire victims wouldn't be all that high – which works out to around 3,600 takers for the Home Battery Scheme since April. It's quite a drop-off in uptake since the pre-subsidy cut rush, but no doubt the remaining subsidies at the Step Two level will be spoken for very quickly.
The South Australian Government notes the subsidy amount will continue to be phased down as uptake of the Scheme increases.