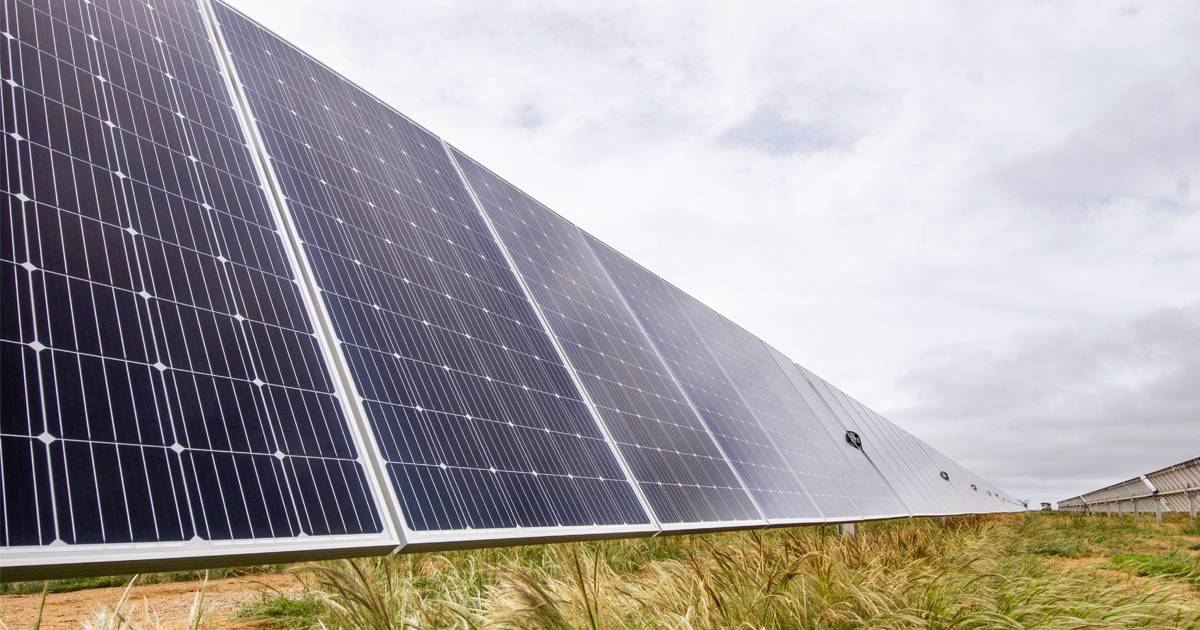 SA Water appears to have accelerated its progress towards the utility's goal of a zero cost energy future.
Yesterday SA Water announced 260 solar panels are helping to power its wastewater operations in Lobethal, in the Adelaide Hills area. Installed at Lobethal's sewer pump station, the panels are expected to generate around 160 megawatt-hours of clean electricity annually while further lightening SA Water's carbon footprint by approximately 68 tonnes each year.
 "Now constructed, energised and capturing the summer sunshine, the solar energy generated by these panels ensures the pump station can still help to deliver trusted wastewater services to our Lobethal customers while reducing the energy costs needed to do so," said SA Water's Senior Manager Zero Cost Energy Future Nicola Murphy.
The completion of the Lobethal project follows the commencement of operations of a much larger installation located at the Morgan to Whyalla Pipeline's third pump station in Geranium Plains, approximately 15 kilometres east of Robertstown in the state's Mid-North region.
The project boasts 19,000 solar panels that will generate 14,000 megawatt hours of electricity annually. It's one of four solar farms being construction along the Morgan to Whyalla Pipeline, with a further 15,000 solar panels at the fourth pump station outside Robertstown expected to operational by the middle of this year.
The Morgan Whyalla pipeline starts at SA Water's Morgan Water Treatment Plant, taking water from the River Murray and transporting it around 358 kilometres to the Upper Spencer Gulf region of South Australia.
From 160,000 -> 300,000 Panels
At the time the Geranium Plains project began exporting to the grid in January, SA Water noted more than 160,000 solar panels were in place at various sites under its Zero Cost Energy Future initiative. The announcement yesterday regarding the Lobethal project stated more than 300,000 panels have now been positioned at SA Water depots, pipelines, treatment plants and pump stations.
Ultimately, up to 500,000 solar panels will be installed at 33 locations across regional and metropolitan South Australia.
About The Zero Cost Energy Future Program
SA Water notes the costs to power its large-scale water and wastewater operations across South Australia reached approximately $86 million last financial year. Under the Zero Cost Energy Future program, SA Water is investing more than $300 million on around 152 megawatts of solar power along with 34 MWh of energy storage.
SA Water is one of South Australia's biggest electricity consumers. In 2016/17, SA Water consumed around 220 gigawatt hours to power the treatment and transportation of drinking water and sewage. When the solar energy rollout is complete, it is expected to generate around 242 gigawatt hours of electricity each year.
As part of the Zero Cost Energy Future initiative, the utility has also been carrying out revegetation work at some sites, which will leave them in a better condition than they were prior to panels being installed. An example of this are the native grasses and plant species thriving under the solar arrays at Geranium Plains pictured above.
Clean and cheap energy, a bunch of jobs and rehabilitation of land – it's a big win all round.