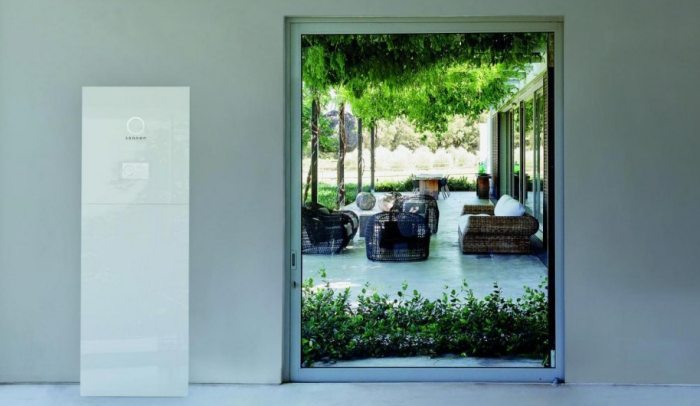 German solar battery manufacturer sonnen has announced its latest financing round raised €60 million (around AUD $92.86 million) , and among the investors was Shell Ventures.
Shell Ventures is an arm of Shell that invests in companies to speed up development and deployment of new technologies that it says complements its business.
"Growing faster than the energy storage market and establishing new technologies such as energy sharing and our virtual battery pool requires continued investments,"  said Christoph Ostermann, CEO of sonnen. " We're very happy to receive the backing of all our investors and the commitment of a major global player like Shell to follow our vision of clean and affordable energy for everyone."
Additionally, sonnen has inked a strategic cooperation agreement with Shell's New Energies division that will see the pair working on projects such as electric vehicle charging solutions and the provision of grid services based on sonnen's virtual battery pool.
Mr. Ostermann stated the cash injection will help sonnen move forward on some of its investment plans in countries including Australia.
Back in February, sonnen announced plans to establish a battery manufacturing facility in Adelaide that the company said would  produce 50,000 home systems over five years. However, things went really quiet on that front after the South Australian election saw the very renewables-friendly Labor ousted and SA Liberals take office, which appeared to throw a bucket of cold water over sonnen.
However, RenewEconomy reports the state's new energy minister, Dan van Holst Pellekaan, has said the State Government is enthusiastic about home battery storage.
"We will not throw the baby out with the bath water," he said. "The Liberal government means more, not fewer, batteries. And we are excited about the opportunities for battery assembly."
The Minister's comments may have caused steins to be raised accompanied by cries of "Prost!" at sonnen HQ, but whether the Marshall Government will be as keen to support the company in its Adelaide aspirations as Jay Weatherill was remains to be seen.
As well as manufacturing batteries, sonnen operates the sonnenCommunity, a decentralized energy platform for sharing self-generated energy that was first launched in 2016 in Germany.
Last year, sonnen introduced sonnenFlat to Australia, an electricity plan for solar households with sonnen battery systems costing between $30 – $50 a month, covering all electricity use (with conditions). As part of the arrangement, sonnen has access to the energy stored in a battery to sell  back to the grid at times of high energy demand.