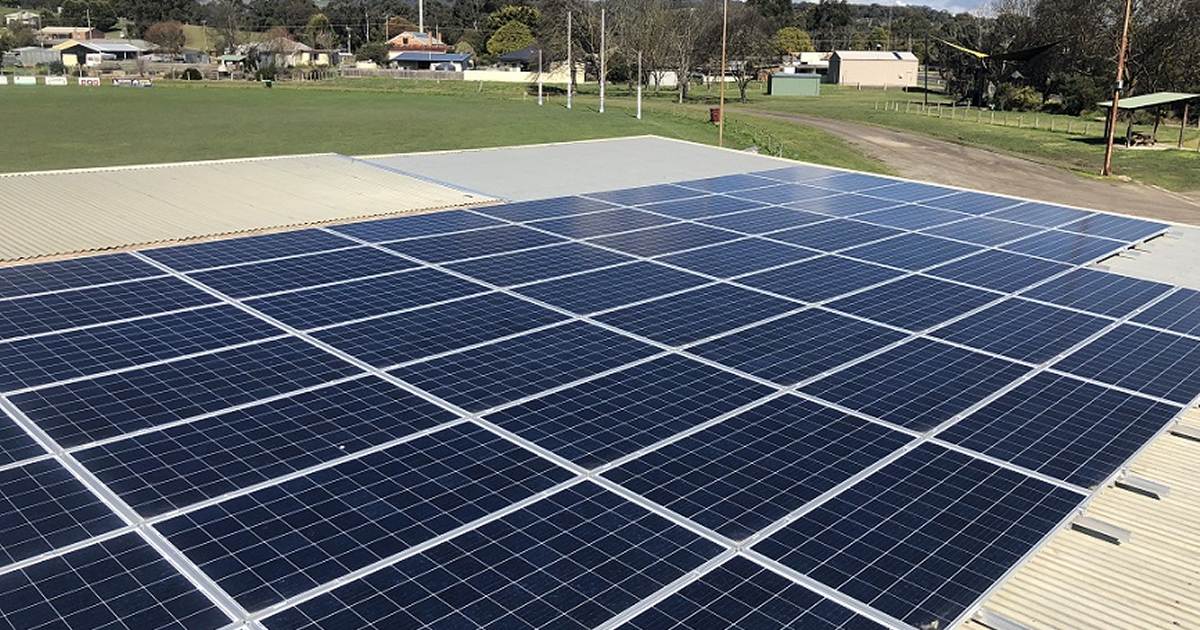 More solar power and battery storage capacity is to be rolled out in Victoria under several programs focusing on neighbourhoods and public buildings.
First up, the Australian Renewable Energy Agency (ARENA) has announced it is chipping in $4 million for Distributed Network Service Provider (DNSP) United Energy's pole-mounted batteries trial.
In some parts of Victoria, new solar owners are faced with zero-export limits – meaning they are unable to export any surplus electricity they generate to the mains grid due to high volumes being sent to the grid at times by other households.
While solar can still be worth it under zero-export limits, this extends payback time. It's an unfair situation, particularly given periods of high congestion may only be brief.
The $10.98 million project involving 40 batteries (each at least 30 kW/66 kWh) installed on power poles in various locations in south Eastern Melbourne and the Mornington Peninsula is seeking to support more rooftop solar installations and better manage peak demand.
"We're excited to see United Energy trial a novel approach to battery storage that provides benefits to current and future solar customers and reduces network costs, while also increasing the level of dispatchable generation in the power system," said ARENA CEO Darren Miller.
In terms of network costs, it's expected the project will provide $3 million in savings from avoided investment in distribution augmentations alone.
Further detail on the United Energy Low Voltage Battery Trial can be viewed here.
These won't be the first pole-mounted batteries United Energy has fiddled with. Two have previously been installed in Highett in Melbourne's south-east – here's a look at one of them.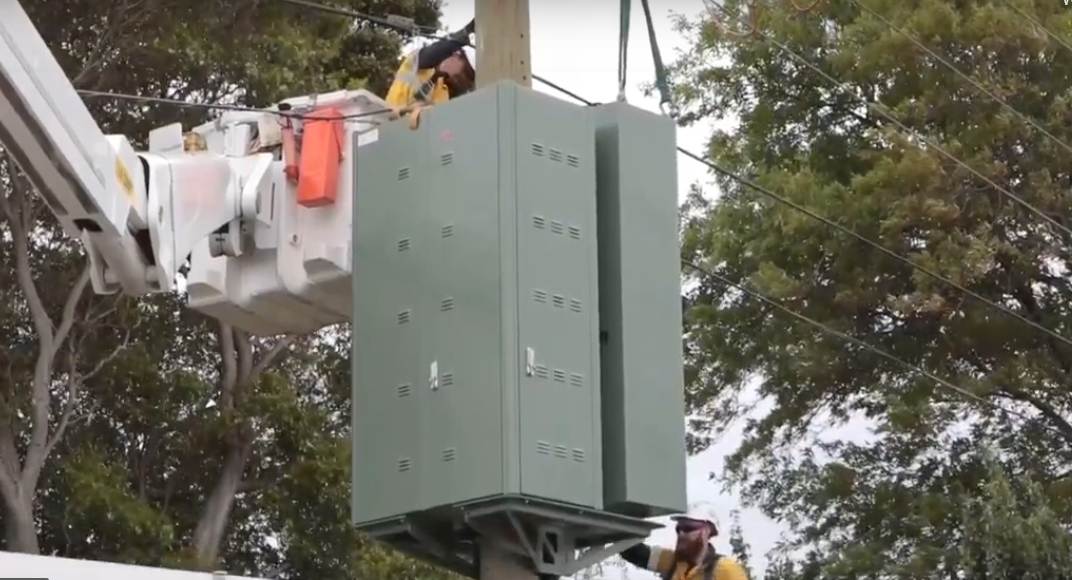 The batteries charge at times when there is low grid demand or when rooftop solar systems are exporting. The stored energy is used late in the day when solar systems are no longer generating and local power demand spikes.
The Highett pole-mounted batteries were the first on a low voltage network in Australia.
Neighbourhood Battery Initiative Grants
Also on Friday, the Victorian Government awarded grants to support community energy storage studies and the construction of neighbourhood-scale batteries. 16 organisations are sharing in $3.68 million in grants under the Neighbourhood Battery Initiative.
"Neighbourhood batteries are an important part of our transition to renewable energy," said Victorian Minister for Energy, Environment and Climate Change Lily D'Ambrosio. "They can soak up energy from household solar and allow for the whole community to benefit from this clean energy."
Among those to score a guernsey is Yarra Energy Foundation; which is receiving $800,000 for construction of a neighbourhood 'solar sponge' battery in Fitzroy North.
"We're at a tipping point for community batteries," said Foundation CEO, Dean Kline. "The race is now on to find the most equitable and cost-effective model to rapidly deploy batteries across Melbourne."
More Solar On Public Buildings
On Friday, Minister D'Ambrosio also announced 36 groups will be receiving solar power system installations as part of the Victorian Government's $9.2 million Solar on Public Buildings program. The initiative will see systems installed on public land community buildings run by volunteer committees of management across the state. In addition to solar panels and monitoring systems, battery installations will be considered for some sites.
The program was first trialled in Gippsland resulting in 69 system installations and this latest batch will increase the number to 105. There's more to come; with groups in the Grampians, Hume, Loddon Mallee, Port Phillip and Barwon South West regions next in line.