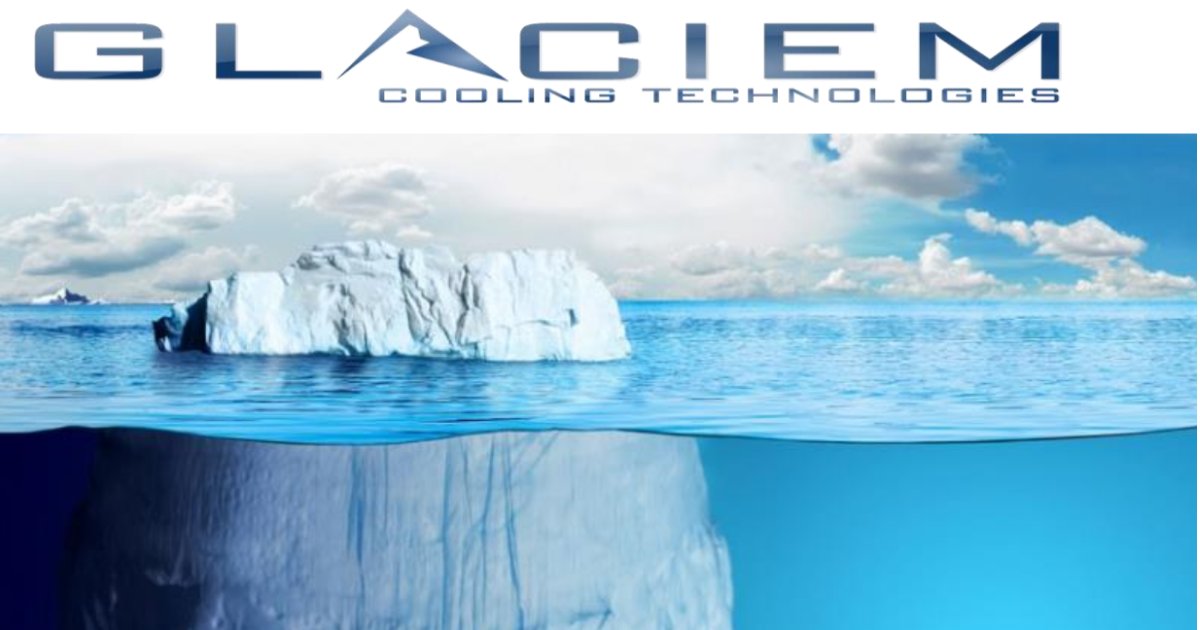 The Australian Renewable Energy Agency (ARENA) is supporting a demonstration of technology powered by renewables aiming to slash commercial cooling costs.
ARENA announced yesterday it was providing $2 million in funding to Glaciem Cooling Technologies to demonstrate the benefits of thermal energy storage integrated with renewables for Heating, Ventilation, Air Conditioning and Refrigeration (HVAC&R) applications.
Many Australian businesses are investing in commercial solar power to gain the upper hand on rising energy costs associated with HVAC&R as it makes good financial sense to do so. However, conventional battery storage remains out of reach given the costs and payback involved.
But energy storage isn't just about conventional batteries. Energy can also be stored as heat or cold. A thermal battery project powered by solar panels we've previously mentioned is at the University of the Sunshine Coast in Queensland. 5,800 solar panels provide energy to chill water stored in a 4.5 megalitre water tank that is used for air conditioning. It's expected USC's solar + "water battery" project will reduce the campus's grid electricity use by 36 percent.
Air Conditioning, Cold Storage, Process Cooling Powered By Solar
The Glaciem system goes beyond air conditioning applications, also offering cold storage and process cooling functionality. Developed by Glaciem and the University of South Australia (UniSA), the system involves several elements.
One is a low-cost thermal energy storage technology using Phase Change Materials (PCM) designed to store and release latent energy at critical temperatures for refrigeration (0°c, -6°c, -11°c, -27°c). Another is a refrigeration system using carbon dioxide rather than synthetic refrigerants. As well as being less environmentally damaging, Glaciem says using CO2 offers substantial efficiency benefits over conventional refrigeration systems.
Glaciem's technology also involves an advanced control and forecasting system for optimising operation not only based on weather forecasts, but also electricity price and customer demand forecasts.
Three sites will be involved in the $4.95 million demonstration project
Ceravolo Orchards (Oakbank, South Australia). Glaciem's system and on-site solar electricity generation will be used to manage peak demand and optimise the solar + storage for powering a cold storage system.
Pernod Ricard Winemaker (Barossa Valley, South Australia). Glaciem + on-site solar energy generation for reducing peak electricity costs related to process cooling.
Reef HQ Aquarium (Townsville, Queensland). ReefHQ's existing solar power system to be expanded and integrated with Glaciem's technology for optimising air conditioning and water cooling load.
"These pilot sites trialling Glaciem's technology will demonstrate that refrigeration equipment, grid supply and on-site renewable energy generation can be reliably integrated across a range of commercial businesses," said ARENA CEO Darren Miller.
In October last year, Glaciem won the AIRAH ( Australian Institute of Refrigeration, Air Conditioning and Heating) 'Excellence in Refrigeration' award for its integrated cooling solution installed at 'The Bend' Motorsport Park, at Tailem Bend in South Australia.
Of the new ARENA-back demonstration, Glaciem Managing Director Julian Hudson said:
"The project aims to commercialise previous research funded by ARENA and will demonstrate that there are real viable alternatives for end users of HVAC&R that drastically reduce operating costs, maximise the economic potential of renewable energy assets and reduce direct and indirect CO2 emissions."