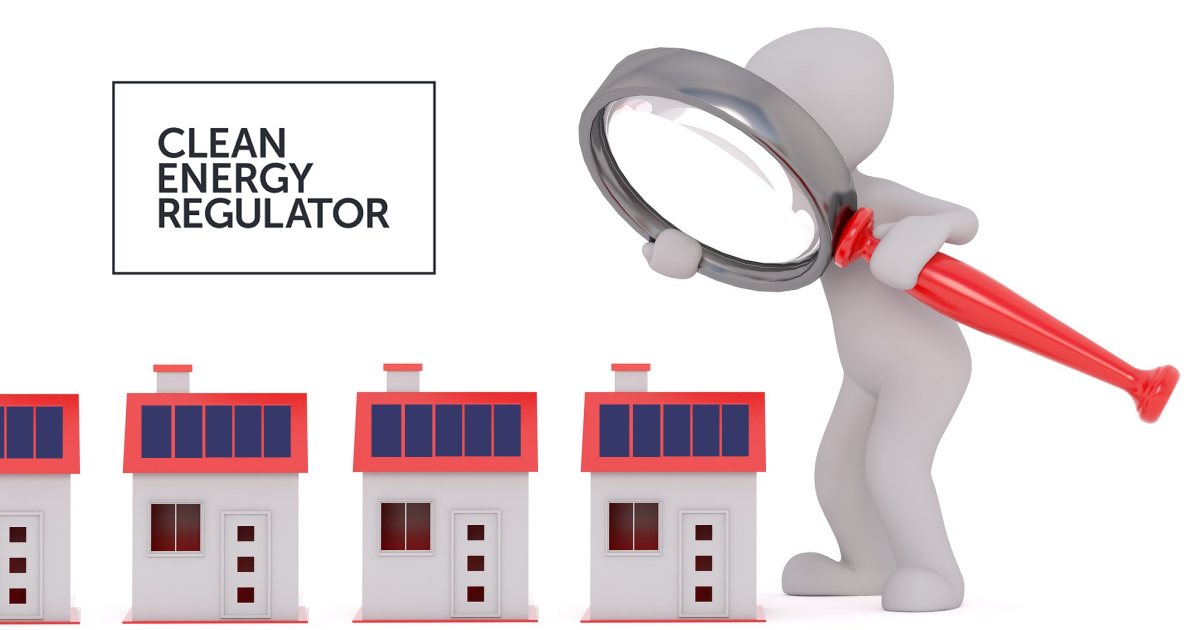 Australia's Clean Energy Regulator has released details of recent compliance action against a Clean Energy Council accredited solar installer.
Part of the Regulator's role is oversight of the integrity of programs operating under Australia's Renewable Energy Target, including the Small-scale Renewable Energy Scheme (SRES). The SRES is the mechanism that provides for our national solar subsidy, commonly referred to as the "solar rebate", which is based on small-scale technology certificates (STCs).
STCs can't be created by a registered agent until after a solar power system is installed, but buyers get the subsidy as an up-front discount. The registered agent is supplied some of the information necessary to create the certificates by the system's installer.
According to the Regulator, the installer in this case stated he was either the CEC accredited installer or supervised various solar power system installations, which turned out to be  false.
"The registered agent relied on this false information to create small-scale technology certificates (STCs)," it states. "We have failed these STCs and they cannot be recreated."
The Regulator states on 22 separate occasions between August 22 and September 4 last year the installer involved was responsible for systems installed by parties not accredited to, and had claimed he either installed the systems or supervised installation in accordance with regulations.
An enforceable undertaking offered by the installer was accepted by the Regulator in late May. Among the commitments, all affected systems will be inspected (at the installer's expense) and where necessary any installations found to have defects will be rectified; again at his expense.
The installer's business will also complete an audit relating to all installations that occurred between January 1 last year (since the business started) to current date to determine if there are any other sites involved.
The owners of affected systems won't be financially impacted, although there may be some inconvenience as inspections and other work (where applicable) is carried out.
The full details of the enforceable undertaking can be found here.
Misuse Of Details An Ongoing Issue
An update in May from the Regulator noted the misuse of accredited installer details to be a continuing challenge and that the Clean Energy Council had suspended the accreditation of 18 installers over related issues during the first quarter, based on information provided by the CER. 18 is a significant number, but works out to be a very small percentage of the total number of accredited installers across the country – more than 7,000.
While it's never nice to hear about these incidents happening in Australia's home solar industry, it's good the Regulator is there to keep an eye on things and take action where necessary.
"We take fraud and non-compliance seriously and take necessary action to ensure the integrity of the scheme," states the Regulator. " Small-scale Renewable Energy Scheme (SRES) participants who are involved in the improper creation of STCs will be subject to enforcement action."