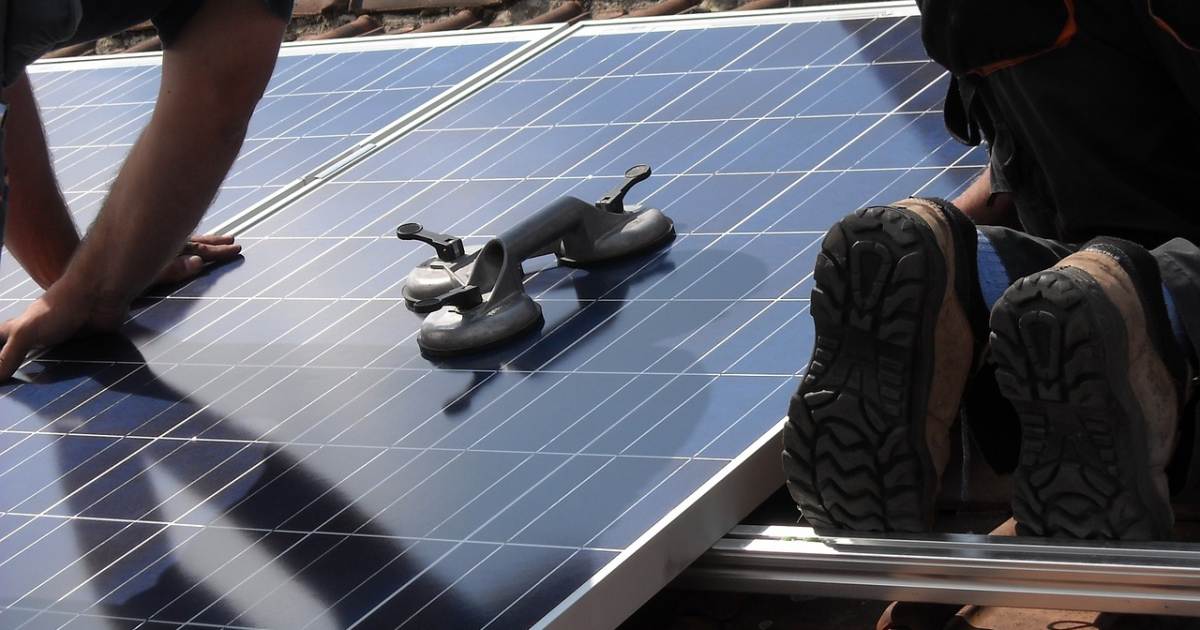 Huzzah! As of this morning, solar installations are able to go ahead in Melbourne – and metropolitan installers will be keen to get cracking.
First, a summary of the situation up to this point.
At the beginning of August, the Victorian Government announced a range of measures relating to how work could be carried out in metropolitan Melbourne and regional Victoria under Stage 4 COVID-19 restrictions. While installation of solar panels could still continue in regional Victoria under certain conditions, the news wasn't good for Melbourne. Solar installs couldn't occur unless in the case of residential renovations where the home was fully vacated or a construction site. This also applied to batteries.
The impact on small-scale solar power system installations in Victoria was huge – the following shows (approximate) numbers across the state leading up to and during the first month of Melbourne solar installers being unable to work for the most part.
May 2020: 5,426
June 2020: 5,814
July 2020: 6,183
August 2020: 1,104
.. and some of the August total may be from installations carried out in previous months due to how the Clean Energy Regulator's figures are compiled.
While most installations couldn't go ahead, solar businesses were still quoting, designing systems and doing what they could to prepare customers for an installation. Many embraced video conferencing technology for virtual face-to-face meetings with customers. But that could only go on for so long and in the meantime jobs were being lost.
Friday Crisis Meeting
On Friday, a crisis meeting of the Victorian solar and battery storage industry was convened by the Smart Energy Council. Participants unanimously called on the Victorian Government to ease COVID restrictions in metropolitan Melbourne to get solar and battery installers (safely) back to work.
"The solar industry has effectively been shut down under Melbourne's COVID-19 lockdown," said Smart Energy Council CEO John Grimes. " The industry is on a knife's edge, with companies closing, jobs being lost and enormous mental health stress."
A resolution drafted at the crisis meeting detailed how Melbourne solar installers could operate in a COVID-safe manner.
Solar Sunday
It was with bated breath and trepidation mixed with a dash of optimism that Melbourne's solar power industry stood by for Victorian Premier Daniel Andrews' announcement on Sunday concerning easing of restrictions on some industries.
Happily, the Premier announced changes that would permit groups of up to 5 workers to return to onsite work for certain low risk, outdoor work in Melbourne from 11.59 PM last night – including solar power system installation.
The cheers from Melbourne solar installers could be heard across the border here in South Australia.
All businesses will be required to have a High Risk COVIDSafe Plans for onsite operations and workers will need to carry Permitted Worker permits.
On a related note, back in April we outlined how to go about a COVID-safe solar experience – from the research phase right through to handover.
While many companies will have a backlog of work to get through, now is a great time to get ready to go solar in Melbourne as in addition to the national subsidy, Victoria's solar rebate is also still in effect.
UPDATE: 4.55PM – The Clean Energy Council says it is still waiting on clarifications from Solar Victoria on some outstanding questions, including the situation where some parts of an install need to occur inside a premises.