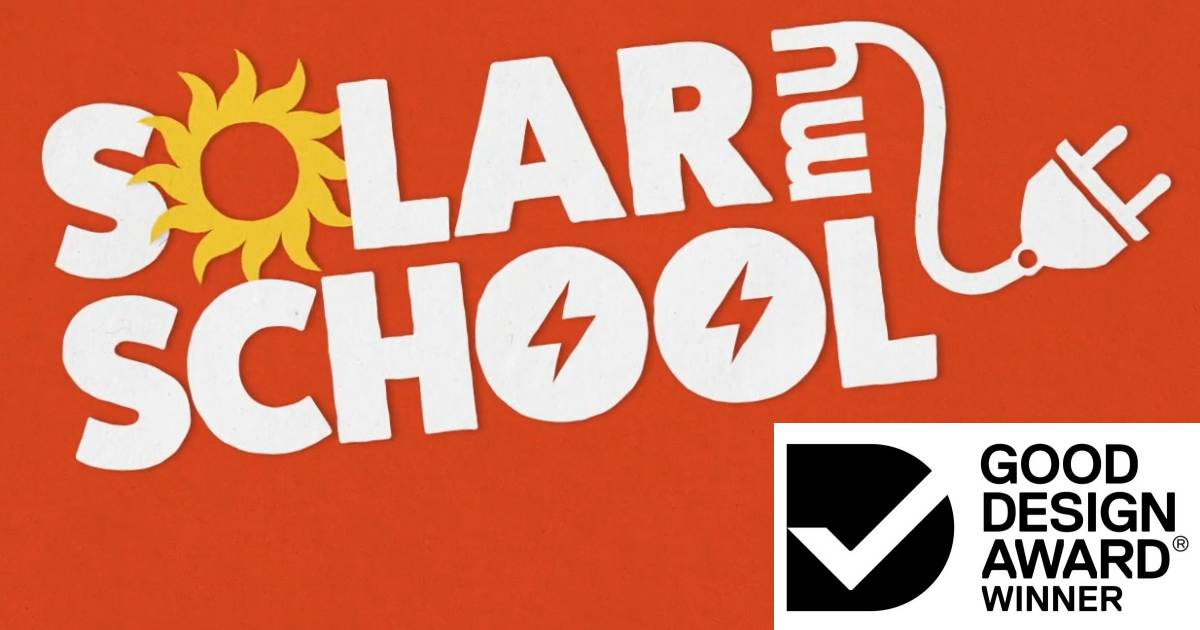 The multi award-winning Solar my School initiative has just picked up another gong – a Good Design Award.
Australia's annual Good Design Awards program is claimed to be one of the world's oldest international design awards – it's been around since 1958. The initiative is recognised by the World Design Organization (WDO) as Australia's peak international design endorsement program.
So it was with a great amount of pride that Sydney's Waverley, Randwick and Woollahra councils announced yesterday that the Solar my School program won the award for the Service Design Public Sector Services category, which recognises outstanding design and innovation.
"This recognition is well deserved – we are extremely proud of the success of this initiative, and of the 3-Council Regional Environmental Program's ongoing leadership in the sustainability space," said Mayor of Woollahra, Susan Wynne.
Founded by the three Sydney councils in 2016, Solar my School makes it easier for schools to access the emissions and electricity bill-busting benefits of solar panels through providing support and advice. The program brings in experts to determine the right system for a school, helps source funding to pay for it and assists in getting it installed. It also supports schools in bringing renewable energy and climate change education into the classroom.
Solar For Schools A "No-Brainer"
Commercial solar power is a great match for schools given their large rooftop areas and energy consumption during daylight hours that coincides with high levels of solar energy generation – a school is the perfect environment for maximising solar electricity self consumption.
Collectively, systems installed to date under the program are capable of generating an estimated 7 gigawatt-hours of clean electricity annually and saving the schools involved around $890,000 a year.
While the Solar my School program may have started out with just the three councils, it has since expanded to cover 13 Sydney council areas. 35 schools have made the switch to solar through the initiative, with more in the pipeline. A couple of recent PV projects to be completed we've mentioned here on SolarQuotes were a 70kW system at Bondi Beach Public School and a 63kW installation at Clovelly Public School.
Dr Brandon Gien, CEO of Good Design Australia commented on the high calibre and record number of entries received in 2020; so it seems Solar My Schools was up against some significant competition.
"These inspirational winning projects give me hope and optimism that our design community will continue to innovate, no matter how challenging the world around us is," said Dr Gien. "There's no doubt it has been a really tough year for everyone so it's nice to be able to share some good news for a change."