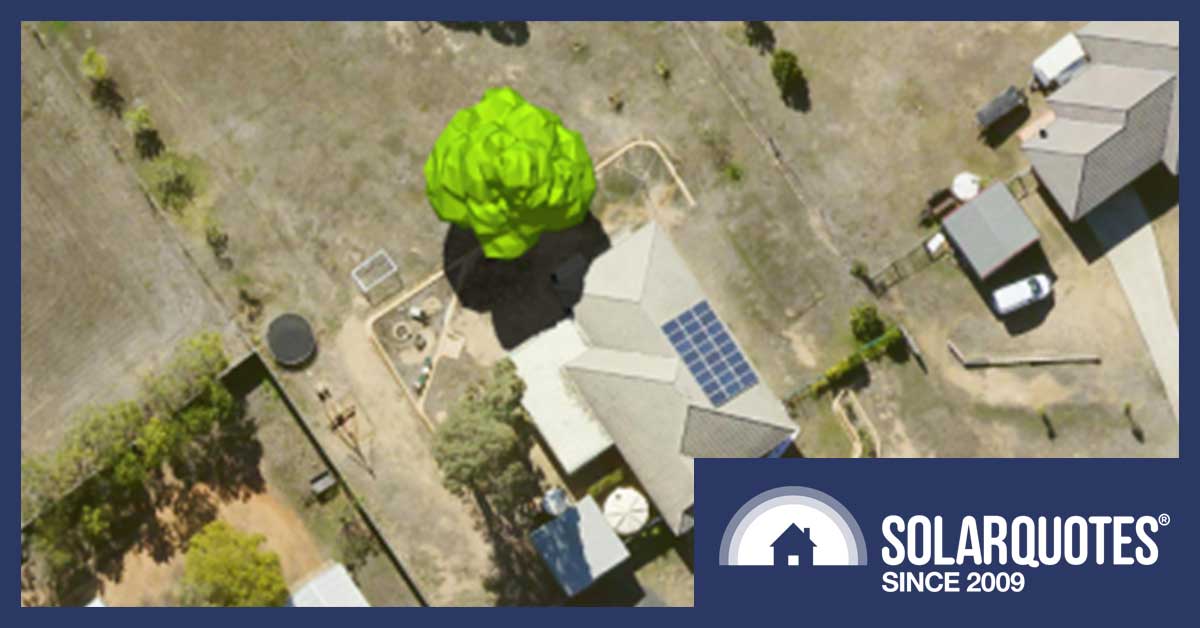 Some of you will be aware of — or be users of — Pylon's solar design and quoting tool: Pylon Observer. This year, the company announced an important new tool as part of Observer – remote solar shading analysis.
With shading analysis, Pylon Observer users can get a year-round estimate of shading on their proposed solar panel installations, with visualisations of how shadows move around during the day and providing installers projected annual energy yield for their design without an on-site visit.
SolarQuotes chatted to the Sydney company's co-founder Nelson Zheng about why Pylon decided to add shading analysis to its capabilities. He told us the aim is to move beyond visiting a site and working from place-in-time snapshots.
He explained the importance of working out how objects affect an install:
"It depends on where something is positioned – if it's due north of the panels, you're going to get a pretty big impact in the winter months. Or trees east or west, you're going to get a summer impact in the later afternoon or early morning.

"Your satellite dish might only affect one or two panels, but the entire string is going to be impacted."
So, Zheng said, Pylon decided solar installers would value a tool that let them predict shading of solar panels across a whole year.
"A lot of the previous work was primarily focused on past historical shading – it gives you a snapshot of what the shading looked like in a particular month, at a particular time.

"Sometimes the photo is taken at 4pm, sometimes 8am – that can make it harder to predict what a shadow is going to do at midday."
If you'd like a demonstration of the shading analysis, Pylon lets you test it on five addresses at this link, with registration.
Better shading analysis also helps improve regulatory compliance for installers. It enables retailers to provide accurate shading losses in their consumer contracts, which is important under industry codes such as the Clean Energy Council's Approved Solar Retailer scheme.
Zheng:
"We wanted an easy-to-use, top-down ability to put and place basic 3D objects that are going to represent a roof, a tree, or a telegraph pole – where those objects may be of concern when placing panels. So you can easily drag and drop a few shapes into the scene, and you're looking after that tree you were worried about."
Users can also work backwards: from an image showing a shadow at a particular time, you can use the shading analysis to determine the height of an object such as a tree or a pole or a neighbouring building.
"The shadow's about x long, I'm going to put in a tree that has the same shadow, so now we know the height of the tree."

"Once the shapes are in there, you can go to any point in time. Instead of looking at historical images, you can say "this day this week, I want to see what the shadows are going to do at 11.15 am."
Pylon Observer
For those not familiar with Pylon Observer, it's a pay-as-you-go tool that combines CRM1 with design support. As well as the shading analysis discussed here, the tool includes load profiling and battery storage analysis, automated proposal generation, and high-quality aerial imagery.
The user always works in a two-dimensional top-down view, because Pylon's customers aren't design experts, they're solar installers.
"As soon as you take people into a full-on 3D view, it becomes much more confusing and difficult. There's that depth perception problem that you really don't want to deal with."
Footnotes
Customer Relationship Management software – helps solar installers quote the customer, and manage the ongoing relationship ↩