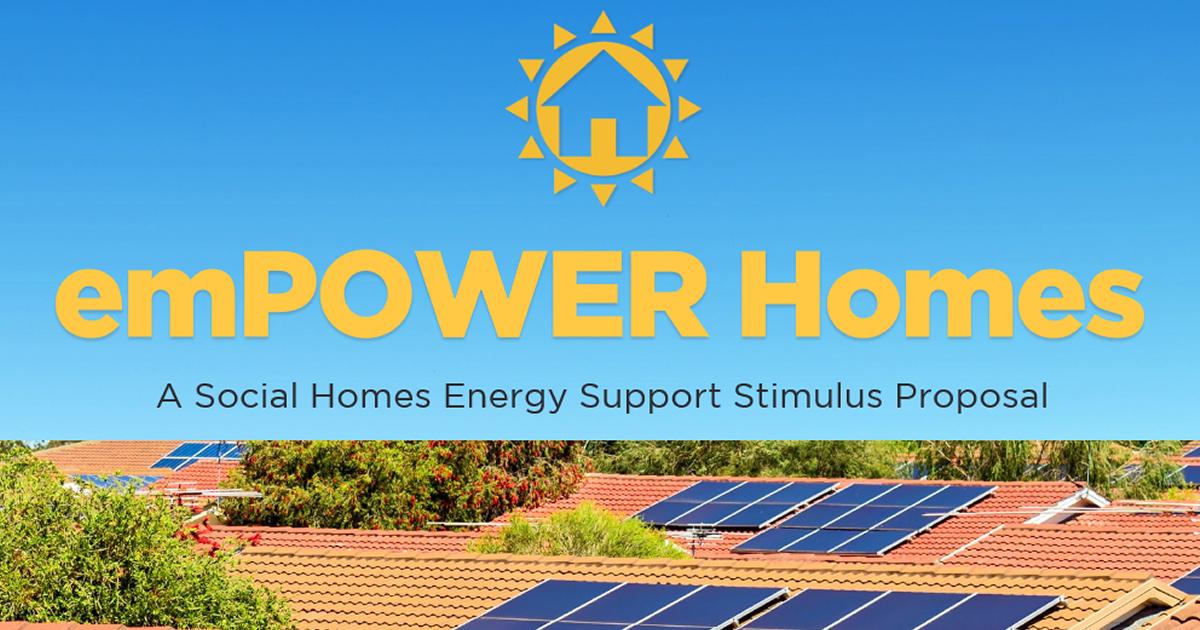 Queensland Council of Social Service (QCOSS) has jointly launched a proposal that would see solar panels installed and energy efficiency upgrades performed on social housing across the state.
QCOSS is Queensland's peak body for the social service sector; carrying out advocacy and policy development. It has joined with Solar Citizens and Queensland Conservation Council in proposing the $215 million initiative called emPOWER Homes, which also has the support of organisations including the Clean Energy Council, WWF, and St Vincent de Paul Society.
The program wouldn't just benefit residents of social housing.
"The economic challenge of the COVID-19 crisis means more Queenslanders than ever are under financial pressure," says QCOSS CEO Aimee McVeigh. "This proposal would create 1,800 jobs and save Queenslanders on low incomes up to $1,100 per year on their electricity bills that they could then spend in their local economies." 
Solar Citizens says the rollout would increase solar capacity in Queensland by more than 50MW, helping the State Government reach its target of 50% of energy generation coming from renewable sources by 2030.
How the $215 million would be spent:
$12 million for engagement and energy audits

$50 million for rooftop solar panels

$153 million for energy efficiency upgrades
The proposal outline states the first $100 million would be spent as soon as possible to stimulate the economy, with the remaining funds to be spent over three years.
It's not clear how many houses would get solar panels or what sized systems, but based on the savings mentioned for PV (up to $730 annually) and the investment involved, I peg it at around 20,000 2.5 kilowatt or 16,500 3 kilowatt systems – but that's based on the $730 being the full savings. Regardless of what the real numbers are, the program would keep participating solar installers busy.
An estimated 50,250 households in social housing would be included in the emPOWER Homes program, representing 75 percent of all social housing dwellings.
If the "emPOWER Homes" name sounds familiar that's probably because it's very similar to NSW's Empowering Homes; which is a completely different program offering interest-free loans to selected households for solar + storage and battery systems.
QLD's Solar On Public Housing Trial
Installing solar panels on public housing in Queensland wouldn't be a new thing – back in 2017, the State Government announced a trial involving up to 2,300 households. By March 2018, 350 households  in Cairns and Rockhampton had systems installed and Logan was next in line. 
Since 2018, there's been little published about the program. The last update indicates "installations in the Logan trial are expected to start by the middle of 2020", but it's not clear if that has commenced. Results from the trial were to inform a decision as to whether the program can be expanded to other areas across Queensland.