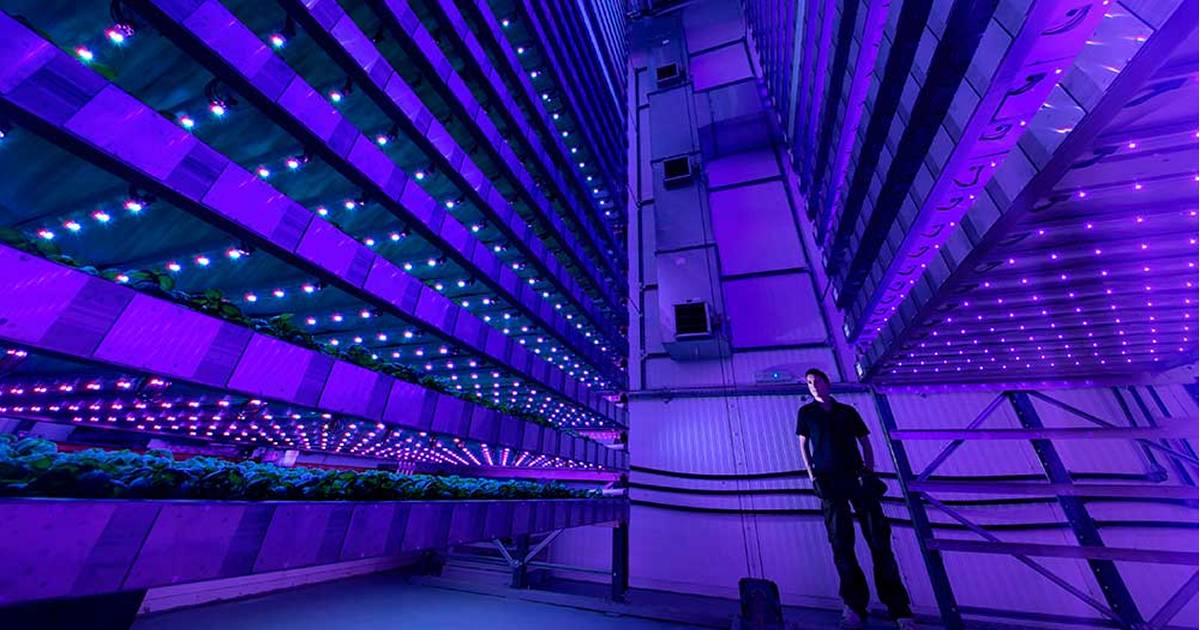 Construction will soon commence on Australia's first solar-powered commercial-scale vertical farm at Peel Business Park, south of Perth.
Vertical farming is the practice of growing crops in vertically stacked layers, usually in a controlled enclosed environment. As well as being more efficient in terms of utilising inputs such as water and nutrients, vertical farming can be carried out within highly populated areas, bringing food production closer to where it will be consumed and cutting down on "food miles".
In December last year, vertical farming startup Eden Towers was awarded $170,000 under the fourth round of the Western Australian Government's Regional Economic Development (RED) Grants.
The funding will support Eden Towers in establishing a vertical farm at Peel Business Park near Nambeelup, a rural area around 10 kilometres from the regional city of Mandurah, which is approximately 72 kilometres south of Perth. The industrial estate covers 1,000 hectares and has a focus on agri-innovation and sustainability.
According to Eden Towers, their vertical farming system will use 98% less water, with 10 per cent of the space and up to 15x efficiency compared to conventional farms.
In addition to growing conventional crops, Eden Towers' Growing Bush Foods program will investigate different varieties of bush foods to determine which grow best in a vertical farm environment, and seek to commercialise those that pass muster.
In terms of conventional crops, it's expected the vertical farm will produce around 120 tonnes of produce per annum; including lettuce, spinach, kale and basil.
Scottish-headquartered IGS announced yesterday it has been chosen to construct four 12-meter-high Growth Tower structures for the facility, which will create a precision-controlled indoor ecosystem where plants will be grown without soil. The Growth Tower system manages light, temperature, relative humidity, water, nutrients and CO₂ levels.
Co-Founder of Eden Towers Christian Prokscha said the partnership with IGS will not only provide the company with access to the best technology, but also leading crop and food scientists from IGS and at the James Hutton Institute in Scotland.
"With this partnership, we can further our goal of sustainably feeding the world and protecting the environment, while supporting our local indigenous community with opportunities to tell the stories of local indigenous flora and fauna while creating jobs, and local markets for a new global product."
Construction of the facility will kick off this quarter and the farm will be fully operational towards the end of this year. Eden Towers may add additional capacity in the future and plans to expand operations to each major city in Australia and into Asia.
The Energy Challenge
One of the drawbacks of vertical farming is the amount of energy required for operations.
IGS says the facility will be powered by "up to 100% solar power", with the aim of it becoming entirely carbon neutral by 2024.
It's not clear if the facility will have its own solar panels – perhaps it will be taking advantage of a solar farm incorporating battery storage powering a 120-hectare section of Peel Business Park site.  Announced in 2019, the Park's renewable energy microgrid began operations in December 2020 and consists of a 1.2MW solar array and a 2.5MWh battery storage system.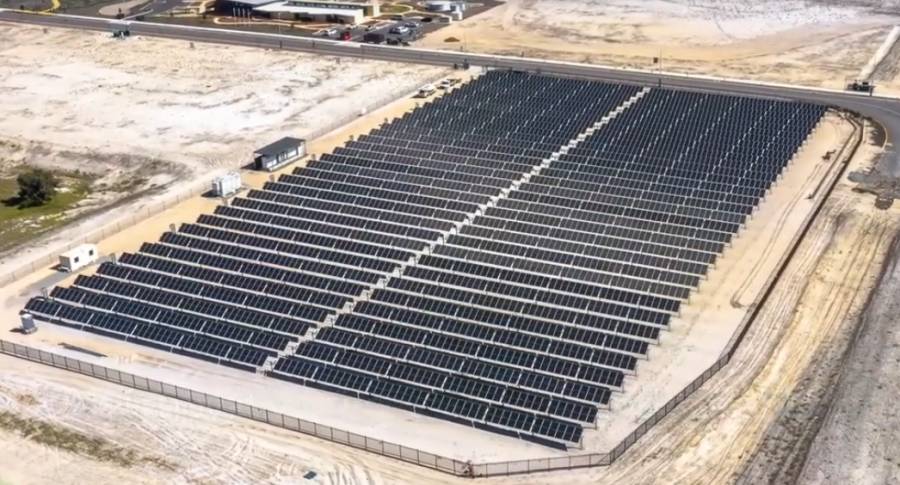 While it was anticipated the microgrid operator would supply electricity around 30% cheaper than a comparable supply under Synergy's regulated tariffs, it would probably make good financial sense for Eden Towers to also install its own commercial solar system given the farm's energy consumption profile and the rapid payback on commercial-scale PV.