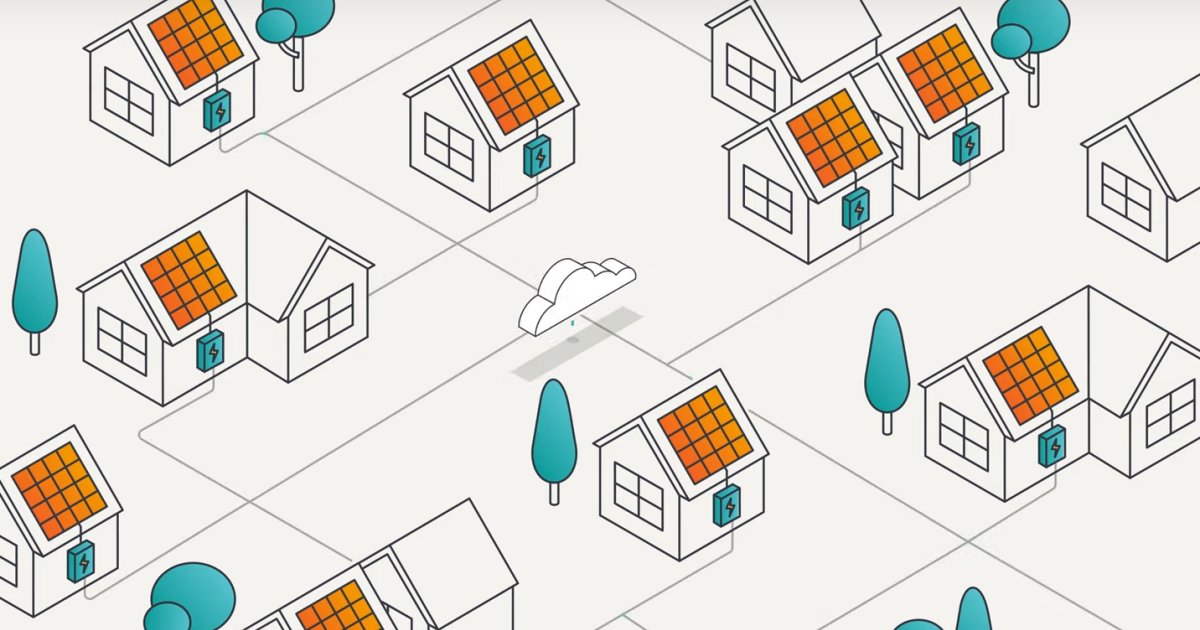 Victoria's Solar Homes Program battery rebate stream has expanded to offer a boosted Virtual Power Plant (VPP) option.
A VPP is usually made up of a network of distributed solar power and battery systems, but may also include other energy resources and controlled loads. In a nutshell, it's about getting distributed energy sources working together more effectively.
You can learn more about VPP's here (including some of their pros and cons) and compare various VPP programs across Australia here1.
The Solar Victoria Virtual Power Plant (VPP) Pilot Program is a new initiative offering higher solar battery rebates (actually an up-front subsidy) at fixed rate of $4,174 to eligible Victorians who join an approved program. The standard battery rebate currently available where you don't need to join a VPP is a point of sale discount up to a maximum of $3,500.
VPP Pilot Program Eligibility Criteria
Among the eligibility criteria for the boosted subsidy:
The property must already have a solar power system with a capacity of 5kW or greater installed, or will have such a system installed concurrently with the battery installation.
Distributed Network Service Provider (DNSP) approval is required to connect a battery to the grid.
The battery is on

Solar Victoria's approved battery list

. You can find specifications and estimated pricing for many of the brands/models on SQ's solar battery comparison table.
The property does not have an existing energy storage system.
Applicants must be owner-occupiers of the property where the battery will be installed, and have not already received a rebate under the Solar Homes program (nor the property).
The combined household taxable income of all owners is less than $180,000 a year.
For an existing property, it must be valued at under $3 million per a current council rates notice.
Added to that are eligibility criteria for each program.
Eligible Virtual Power Plant Programs
Currently, the approved VPP programs are:
QCells' Energy Comfort Aggregation (Bairnsdale and eastern Metropolitan suburbs only)
Reposit's No Bill (Victoria-wide)
Sonnen's SonnenConnect (Victoria-wide)
Further details on each of these programs can be found here. It's not clear if other programs may be added in the future.
Solar Victoria says all eligible programs provide consumer price certainty for a minimum of twelve months, can demonstrate benefits for participating households and have agreed to the agency's other various consumer protections. These also include safeguards against misleading sales pitches/contracts and the misuse of data collected through participation.
The Solar Victoria VPP Pilot Program runs through to 31 December 2024 and you can find out more about it here.
Should You Join A VPP?
If you're considering joining a VPP – whether in Victoria or anywhere else – as well as reading SQ's Virtual Power Plant explainer, also check out SolarQuotes Founder Finn's "3 Things I Wish I'd Thought About Before Joining A VPP" for some important points to consider.
Among various considerations is whether you're happy to give another company control over your battery system. For some that's a non-issue, but for those pursuing a high degree of energy independence it could be a deal-breaker.
And for the best bang for buck from solar energy, you don't need a battery – Victoria has a generous solar panel rebate available in addition to the national subsidy.
Footnotes
We'll be adding the Victorian programs not listed soon. ↩