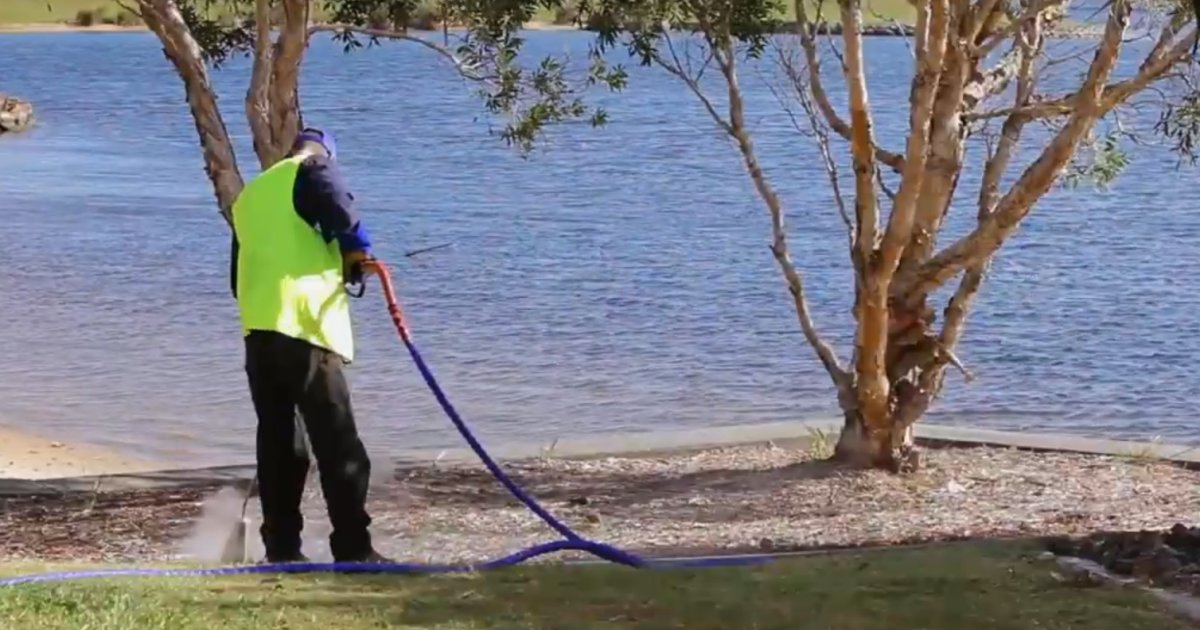 Queensland's Moreton Bay Regional Council is now using steam to whack weeds instead of herbicides, with a little help from solar power. Emphasis on the little.
Glyphosate has been widely used in Australia and overseas for weed control for decades, but its safety has been called into question. In June, the BBC reported a popular glyphosate-based product has been subject to a bunch of  lawsuits over its alleged carcinogenic effects.
Whether glyphosate is or isn't carcinogenic is a topic for another website, but Moreton Bay Mayor Peter Flannery wanted to be on the front foot in ensuring community safety. Council has now ceased the use of chemical herbicides in 60 parks across the region after purchasing a mobile Quik Steam system; which can be placed on the tray of a ute or plonked on a small trailer. The Quik Steam system applies pressurised steam that explodes weed cells, causing the weeds to wilt and die.
Solar Powered? Not Really.
It's an interesting approach, but what really grabbed my attention was this comment from the Mayor:
"Best of all, the Quik Steam system is solar-powered so it's a sustainable and environmentally friendly solution to tackling weeds."
Wow – solar powered!  The device operates under high pressure and has to heat water, so that involves a lot of energy. I was expecting to see a trailer covered in solar panels and a fairly chunky battery system. But it turns out it only has 2 x 20W solar panels and an 85AH battery.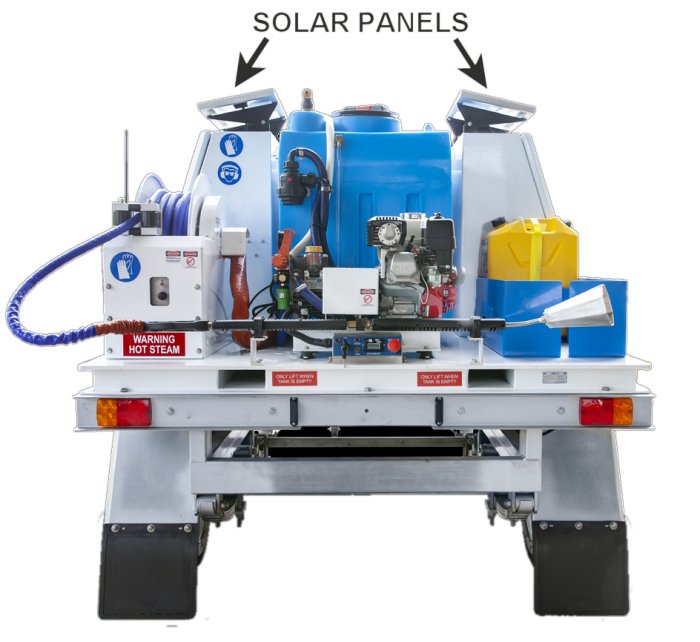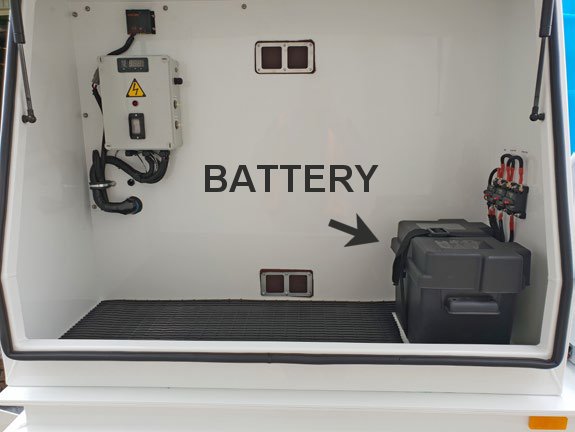 But what it also has that you can see hanging of the back – not mentioned in Council's news item – is a Honda GX200 6.5HP *petrol* engine; and there's also a 12 volt *diesel* steam boiler.
So, what are the solar panels and battery for?
According to the Quik Spray web site, the Honda engine drives an alternator to supply the steam unit with enough current to run the electrical load and keep the battery maintained. While the unit is not in use, the two solar panels simply maintain the battery in a "state of readiness".
Still, it's always good to see solar energy playing a role in tackling various challenges, even though it is very limited in this particular application. And whether the impact of using fossil fuels outweighs the alleged risks of glyphosate in this instance, I'll leave for others to debate.