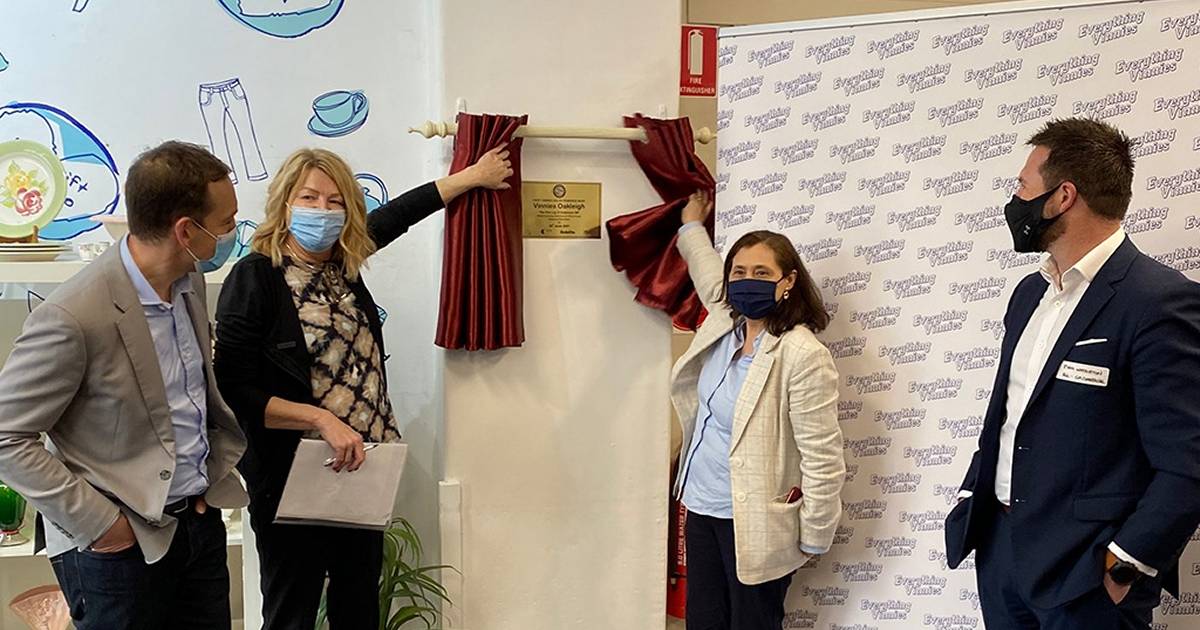 St Vincent de Paul Society Victoria will soon be making huge savings on its electricity bills through the installation of solar power systems.
AGL announced on Friday it will be installing 91 systems for the charity across the state – up to 1.6 MW of solar capacity in total capable of generating an estimated 1,992 megawatt-hours (MWh) of clean electricity annually.
"We estimate that these installations will save up to $1.26 million in energy costs – much needed funds that can be redirected back into the community," said AGL Chief Customer Officer, Christine Corbett.
Victorian Minister for Energy, Environment, and Climate Change  Lily D'Ambrosio was present at the announcement, which occurred at the first solar powered St Vincent De Paul shop in Victoria. The shop's location wasn't mentioned, but zooming in on the plaque indicates it's Vinnie's Oakleigh, which is located in Hughesdale in Melbourne's south-east.
"It's fabulous to see community organisations reducing their bills and slashing their emissions by installing solar panels," said Minister D'Ambrosio. "It all counts as we work towards halving our carbon emissions by 2030."
The size of the system wasn't noted either, but the Hughesdale building looks like it has a good rooftop for solar panels.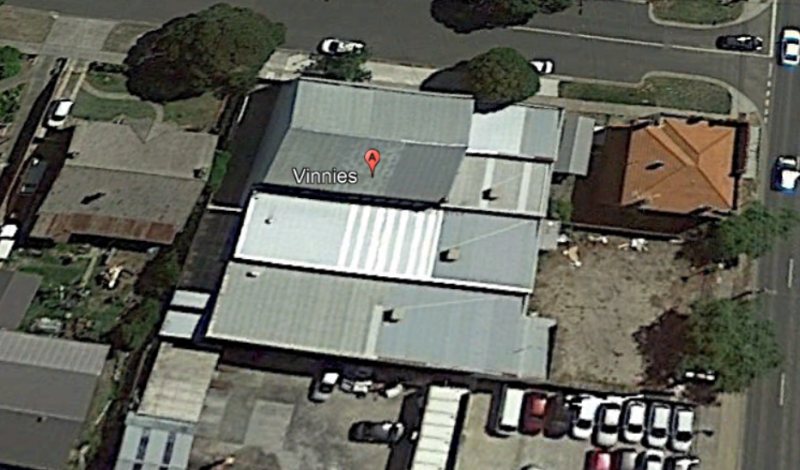 AGL expects all the installations to be completed by the end of next year.
About That AGL Vs. Greenpeace Thing
AGL will no doubt be looking forward to some positivity in the media given a recent Greenpeace campaign branding the company "Australia's Greatest Liability" – and what went on around it.
Last month, Greenpeace Australia Pacific launched a report, digital advertising campaign and the website AustraliasGreatestLiability.com, targeting the company over emissions. Greenpeace says 85% of the power AGL generates comes from coal and AGL is Australia's biggest domestic contributor to climate change.
The accusations aside, AGL was rather pissed with the group using AGL logos in its campaign. The company's law-talkin' folks whipped up an application for an urgent interim injunction, demanding Greenpeace remove them. The Federal Court denied the application. The case then returned to court and that attempt again (mostly) failed.
Commenting on the situation last week, Greenpeace Australia Pacific CEO David Ritter said:
"In my view, AGL's ill-fated lawsuit was just the latest in a long line of attempts by big polluters to stifle, intimidate and censor civil society."
Mr. Ritter said AGL attacking Greenpeace "might not have been the wisest decision" as the action drew more attention – locally and internationally – to the campaign.
"AGL needs to bring forward the closure of all of its coal burning power stations to no later than 2030, and to become a pure-play renewable energy company," he said. "Then AGL will truly be able to take pride from all those windmills and solar arrays on their website."
In 2015, AGL committed to not extend the life of its coal-fired power plants and the company has also committed to a 2050 net emissions zero target – a date that has become increasingly clear won't achieve the Paris agreement goal of limiting warming to well below 2 degrees Celsius.