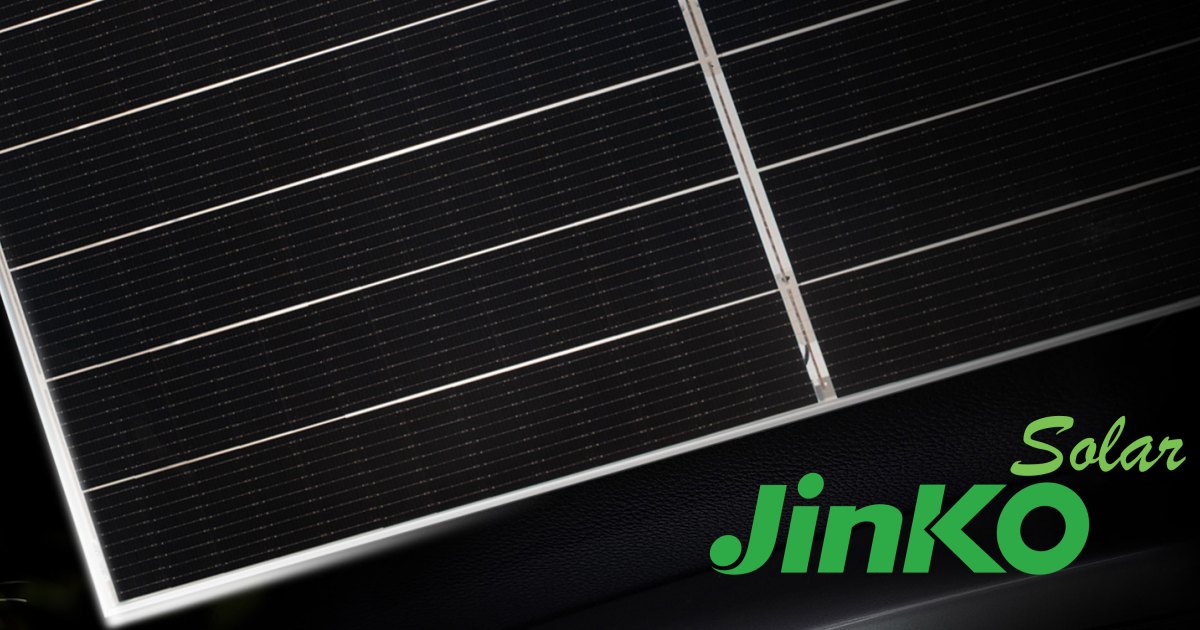 While polysilicon price pressure weighed on major solar panel manufacturer JinkoSolar in Q1, it still had a cracking quarter for shipments.
The company released its unaudited financial results for the first quarter ended March 31, 2021 on Friday that indicated quarterly shipments were 5,354 MW. This total was comprised of 4,562 MW for panels and 792 MW for cells and wafers. Solar module shipments were up 33.7% year over year.
JinkoSolar notes an ongoing rise in the cost of polysilicon has driven up the price of solar panels, which has affected the downstream demand in the short term. Just on the polysilicon price issue, the following graph from Bernreuter Research tells the story. However, after a huge increase, the situation appears to be stabilising and there's a glimmer of reduction: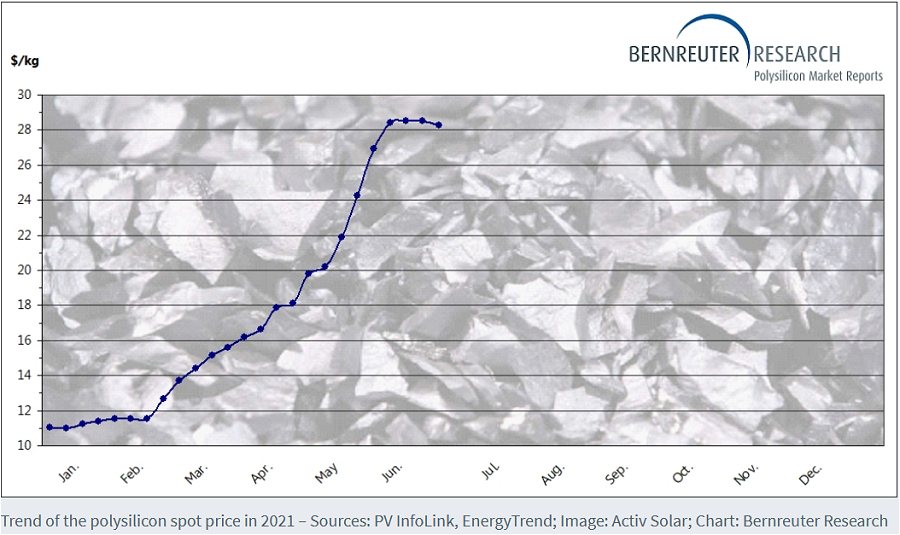 But if we've learned anything from the past 18 months, it's to expect the unexpected.
Around this time last year, polysilicon spot prices were below USD $7 per kilogram – so at this point polysilicon costs have more than quadrupled. This seems to have had little impact (so far) on pushing up system cost per watt at the consumer end. But aside from any lag, Australians are buying larger systems and that brings down cost-per-watt. The following graph is from the recently-launched SolarQuotes Australian Solar Price Index.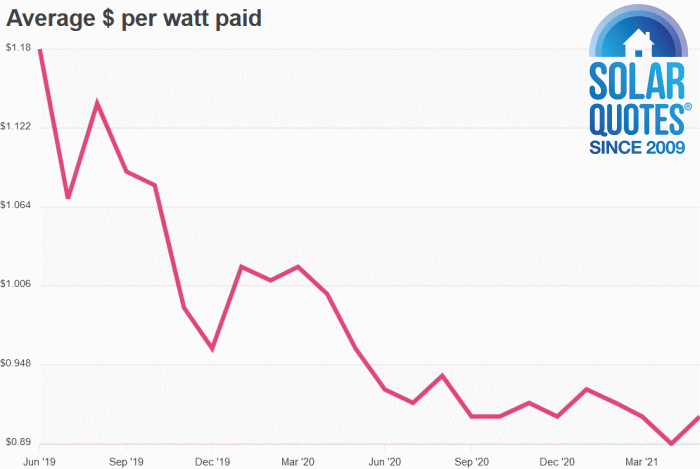 In terms of the cost of 6.6kW solar power systems in Australia: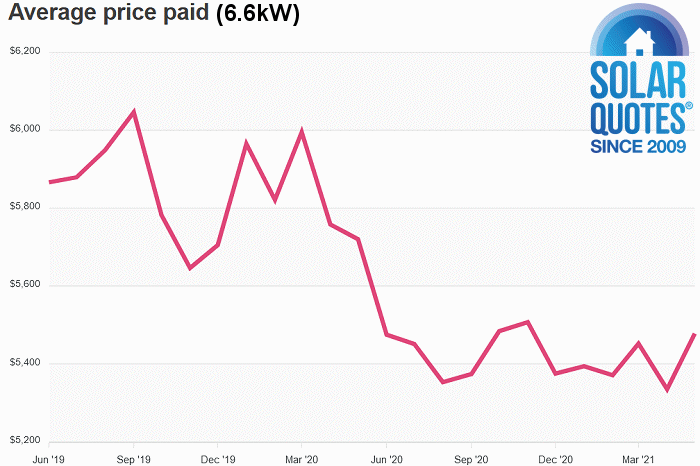 Commenting on the polysilicon situation, JinkoSolar's Chairman of the Board of Directors and Chief Executive Officer Xiande Li said:
"The lower demand has kept the prices from rising (assumed: further); as the prices of polysilicon stabilize, downstream demand is expected to resume in the second half of the year, with the present polysilicon supply chain sufficient to support 160GW of installations this year and 210GW of installations in 2022."
Mr. Li said the company was remaining "flexible and focused" on manufacturing process improvements to ease cost pressure.
Among the other business highlights for JinkoSolar, Mr. Li mentioned completion of construction of a high-efficiency laminated perovskite cell technology platform he says is expected to reach a cell conversion efficiency of over 30% "within the year".
Looking Ahead
As at the end of March this year, JinkoSolar's in-house annual mono wafer capacity was 22GW, solar cell production capacity was 11.5GW and it had 31GW of module production capacity. Given current challenges it expects to reach production capacities of 30 GW for wafers, 24 GW for cells and 33 GW1 for panels by the end of this year.
For the full year of 2021, the company estimates total shipments (panels, cells and wafers) to be in the range of 25 GW to 30 GW. In 2020 JinkoSolar shipped 18,771 MW for the full year – which was up 31.4% on 2019.
More from JinkoSolar's First Quarter 2021 Financial Results can be viewed here.
The company's panels continue to be very popular in Australia given their pricing point and performance. Jinko solar panel reviews here on SolarQuotes have generally been favourable, with an overall star-rating of 4.6 and a 6-month rating of 4.8 at the time of writing. Jinko panels are currently listed as an SQ-approved brand and the company achieved 2nd place in the SolarQuotes 2021 Installers Choice Awards in the best budget solar panels category.
Footnotes
Stated as 32GW elsewhere in the announcement. ↩