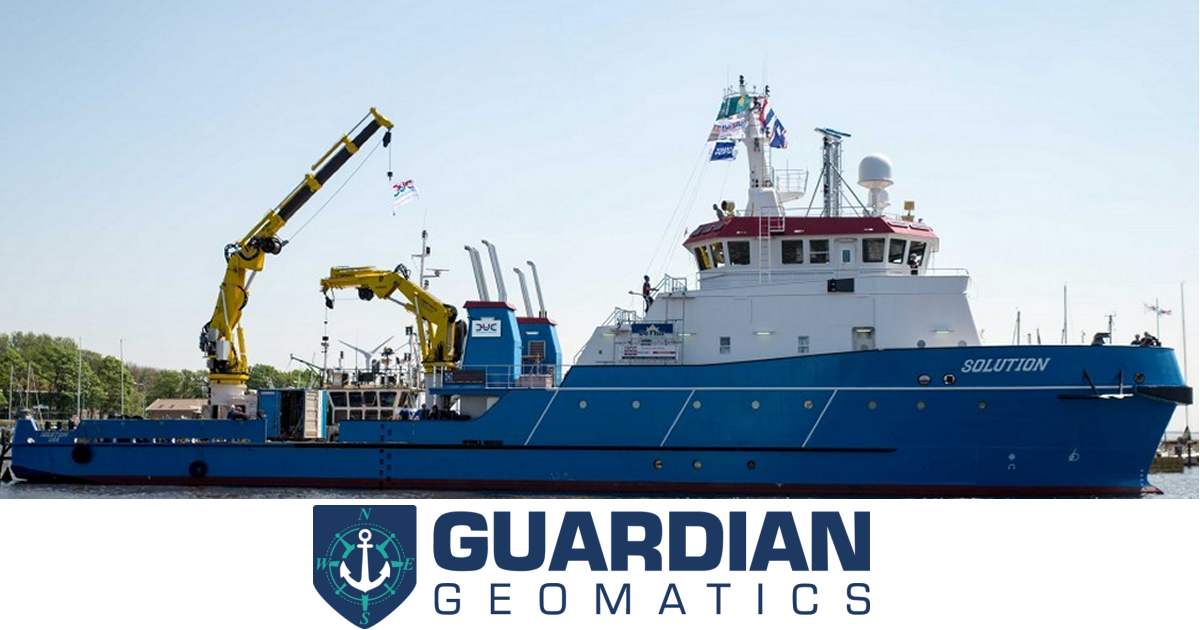 Guardian Geomatics announced last week it had been awarded a cable route survey contract by Sun Cable for a proposed major PV project that will see solar electricity generated in Australia exported to Singapore.
The proposed Sun Cable project comprises a 10GW solar farm plus battery storage to be built on 15,000 hectares near Tennant Creek in the Northern Territory. The facility will consist of millions of solar panels rolled out (well, unfolded) using Australian company 5B's Maverick system. Sun Cable will produce equivalent to approximately 20% of Singapore's electricity requirements – delivered from Australia via a 3,800km High Voltage Direct Current (HVDC) submarine cable. The project will generate electricity for local consumption as well.
Guardian Geomatics is an Australian owned and operated marine surveying company that provides services to the offshore oil, gas and renewable markets in Australia and Asia Pacific. The company seems pretty excited to have scored such a prestigious project.
"Guardian Geomatics are always on the lookout for opportunities to improve our footprint and sustainability – this project is a step in the right direction and something we are very proud of," said Guardian Geomatics Commercial Director, Steve Duffield.
I'm not sure how mapping a cable route will improve their own sustainability, but it's great they are stoked to be involved with something other than fossil fuels. While terms weren't mentioned, this contract should also be a nice little earner for the privately held firm.
Preparations for the marine surveying aspect of the Australia-ASEAN Power Link (AAPL) will commence this month, with the actual survey work starting later this year. At this point, sister company Guardian Offshore's vessel "Offshore Solution" (pictured above) will carry out the survey. The ship is a 54 metre DP2, Multi-Purpose Vessel built in the Netherlands in 2016.
On a related note, Richard published an article in March on why Sun Cable chose DC for exporting solar electricity to Singapore – it's well worth a read.
Sun Cable's Big Battery
In other recent news related to Sun Cable, the consortium behind the project has plans for 100MW/200MWh battery to be established at Middle Arm on the outskirts of Darwin. It would be constructed on a 10ha site over a period of 12 months and Sun Cable hopes to have it commissioned by 2021-2022.
"The Proposal is a standalone facility and is separate to the Proponent's Australia-Singapore Power Link Project that was awarded major project status by the Northern Territory (NT) Government in July 2019," states an NT EPA document.
However, the battery will later form part of the AAPL project. Further details on the battery storage project can be found on RenewEconomy.
With Singapore reliant on imported Liquefied Natural Gas (LNG) for 95% of its electricity; should Sun Cable go ahead it will be a winner for everyone involved – and the environment.