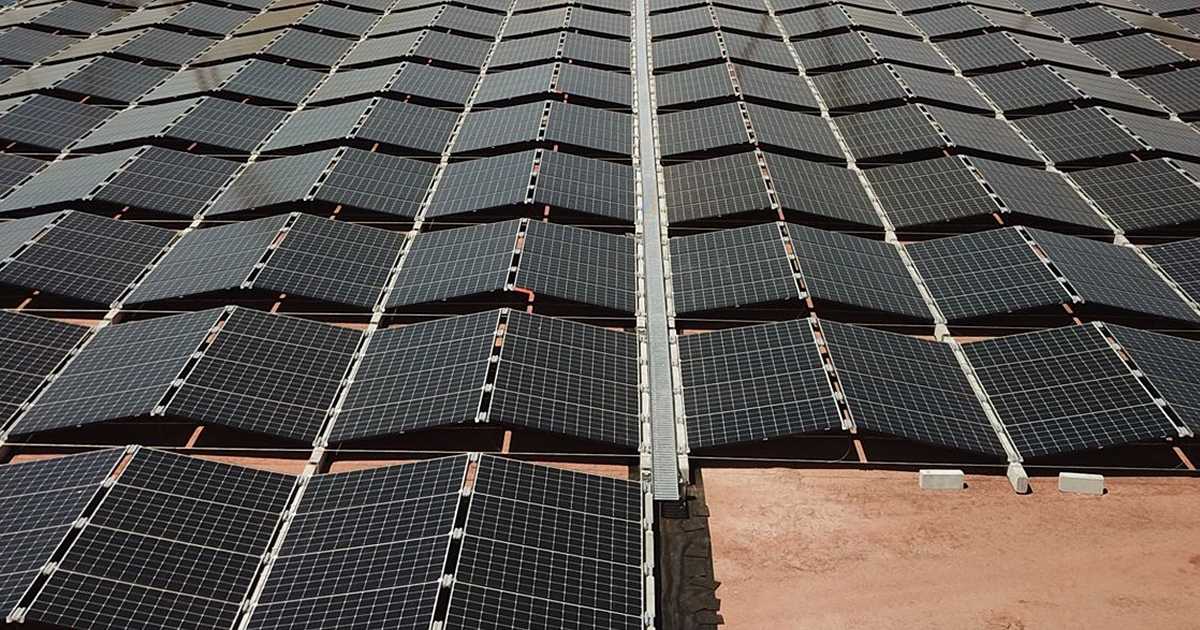 Australia's 5B confirmed yesterday its Maverick system has been selected as the preferred technology for Sun Cable's 10GW solar farm.
Sun Cable's proposed Australia-Singapore Power Link is a $20 billion project to be constructed at a site near Tennant Creek in the Northern Territory that will also incorporate a 20-30 GWh battery storage facility. The project, which gained Major Project Status last month, will export electricity to Singapore via a 3,750 kilometre undersea HVDC cable.
5B is the manufacturer of Maverick; a modular, pre-fabricated solar panel and racking solution including ballast shipped in "blocks" weighing 2.6 and 5.6 tonnes (15.2kWp and 34.2kWp).  Here's a look at how the 5B Maverick system works.
5B claims Maverick can cut time on-site by 50 to 90% compared to traditional solar farm construction. As for the brand of panels used in Maverick, 5B's web site mentions it has warranty coverage from JinkoSolar and Hanwha Q-Cells, but is also in the process of getting additional manufacturers on board.
One of 5B's recent Maverick projects was a 2.12MW solar farm at Santos' Port Bonython processing plant in South Australia. The company says the installation took 25 days with a team of 3.
"Big Field Maverick" For ASPL
For Sun Cable's project, 5B says it will use a variant called Big Field Maverick, or BFM, which has been designed for mega- and giga-scale solar energy projects. How BFM differs wasn't detailed.
Sun Cable appears very confident the company will deliver.
"The construction related logistical challenges are extensive," said Sun Cable CEO David Griffin. "5B's centrally pre-fabricated and rapidly deployed Maverick solution, provides the simplest and lowest risk means to manage a project of this scale, especially in the remote Australian Outback."
The Australia-Singapore Power Link is scheduled to start generating electricity from late 2027.
The BFM blocks for Sun Cable will make their way from Darwin and Adelaide via the Darwin-Adelaide railway line, with a train delivering the solar panels every few days to be more than a kilometre long. 5B expects the BFMs will be deployed at the cracking pace of more than 100 blocks, or 15MWp, per day. For a 10GW project that works out to around 667 days to fully deploy the panels at the site – but no doubt there will be some interruptions due to weather and other factors. Regardless, 5B says it will set a new "solar farm delivery land-speed record."
The project will certainly give 5B's tally of 10MW installed capacity to date a massive boost. On a much smaller scale, the firm is also a contender for a 4.9MW urban solar farm in the Perth suburb of South Fremantle.