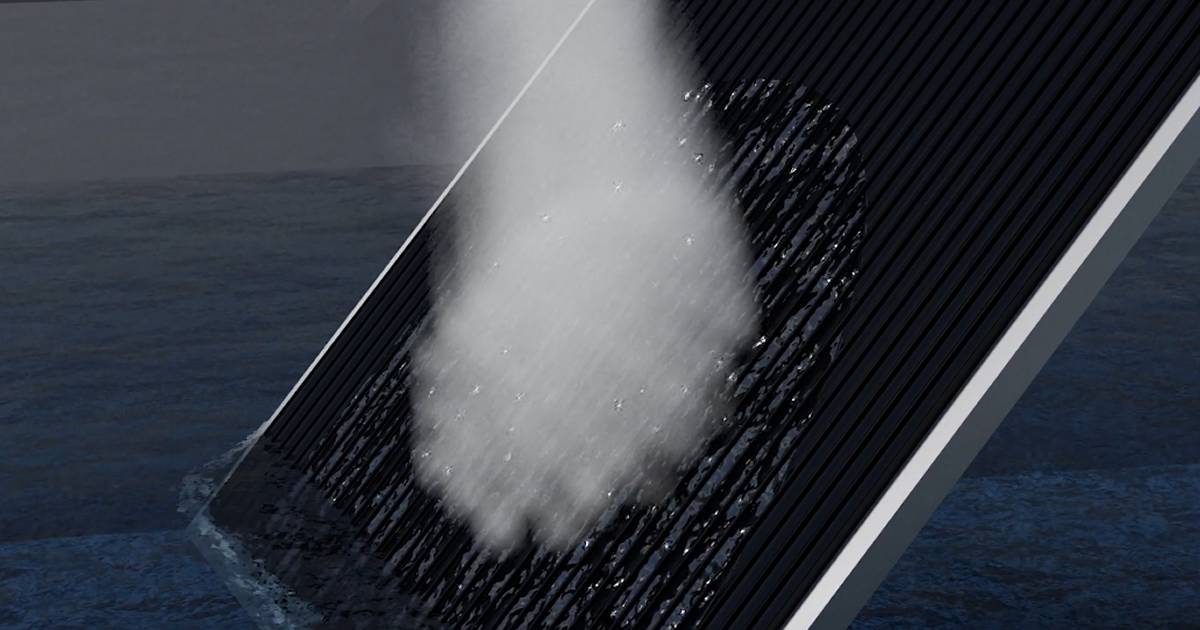 Backed by funding from the U.S Army Research Office, researchers at the University of Rochester have developed a super-wicking and super-light-absorbing material that can be used for accelerated water evaporation and purification.
The laser processing technology developed by the researchers turns aluminium black, making it highly absorptive, and etches it in a way enabling the sheet to wick water against gravity.
When placed in a water source at an angle facing the sun, a thin film of water is rapidly drawn up over the surface of the super-wicking and super-light-absorbing (SWSA) sheet, where it quickly evaporates and leaves behind contaminants.
The sheet would be pretty useless without a capture system for the evaporated water, but a report published in the journal Nature Sustainability shows a schematic of the team's water sanitation/desalination test setup.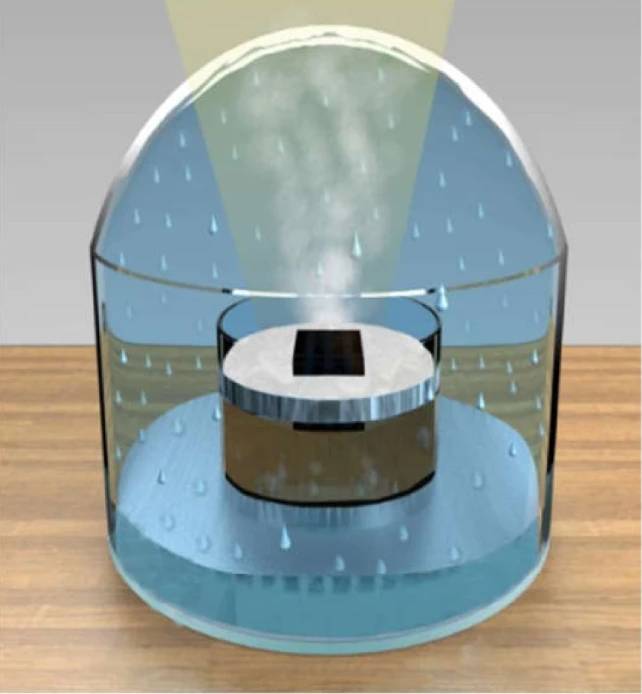 Harnessing solar energy for water purification isn't anything new. But Chunlei Guo, professor of optics at University of Rochester who is leading the project, says this material has distinct advantages over other purification technologies.
In some, a large volume of water is heated but only the top layer can evaporate, which is inefficient. Where wicking is used, the material is usually placed on top of the water and for the most part of the day won't be facing the sun directly, whereas the SWSA sheet angle and direction can be adjusted to maximise solar exposure. Wicking materials in other systems also become clogged with contaminants and require frequent replacement, but because an open grooved surface is used for the SWSA panel, it can be easily cleaned by spraying it.
Bifacial Approach Boosts Efficiency
Using a design comparable to bifacial photovoltaic solar panels that capture light from both sides of the module, the researchers demonstrated a 150% increase in efficiency compared with a single-sided SWSA.
Application For PV Solar Panels
The researchers believe the technology could be integrated with conventional solar panels that generate electricity, through the use of the SWSA material on the back of panels that could increase PV efficiency by cooling the module while simultaneously generating clean water.
There's obviously still a long way to go with this technology. The Army and Professor Guo are currently investigating transition opportunities to further develop it within Department of Defense laboratories and private industry.
Other solar water purification systems we've covered in the past that have actually made it to market include Zero Mass Water's Source system.