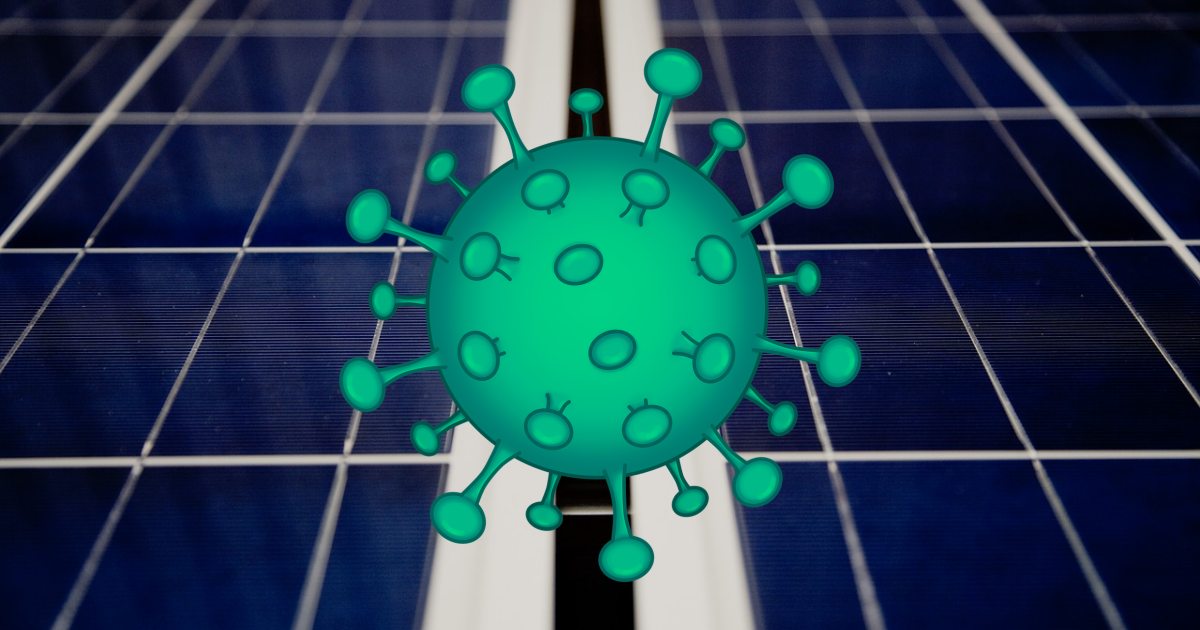 Like many other trades, solar installers in Sydney will need to down their tools for a couple of weeks at this point due to the COVID-19 situation.
On Saturday morning, NSW Premier Gladys Berejiklian announced there had been a further 111 cases of COVID, with dozens of the new cases infectious in the community for at least some of the time.
It was the news no-one wanted to hear, but many expected.
Given how sneaky the Delta variant is – and how devastating it can be – the Premier announced the following among other increased restrictions:
"Nonurgent repairs, any form of building, renovation, construction, maintenance including cleaners into the home or workers into homes will not be allowed for all of Greater Sydney until July 30."
.. and that of course includes solar installations. The exception to this was any installation currently in progress, but only to the point it can be made safe and secure – and then all work must stop.
These restrictions also extend to the Blue Mountains, Central Coast, Wollongong and Shellharbour.
What About Victoria?
Victoria entered a five-day lockdown after two COVID clusters started getting legs. It commenced Friday, ends (at this point) at midnight Tuesday and covers the entire state. I'm not totally clear what the current settings are in relation to solar power system installations specifically. Electricity is certainly an essential service, but installing panels may not be considered the same.
—–
Update 3.15pm: The Victorian Government's Conavirus site notes:
"Solar installations on occupied homes are not considered construction and must cease under current restrictions unless they are required to maintain or protect human health, safety, and wellbeing."
Premier Dan Andrews' comments today indicate the lockdown will not end tomorrow night.
—-
It was only in May when installations were interrupted by a "circuit-breaker" lockdown in Victoria. Thankfully that only lasted days rather than months as with the lockdown last year, and the industry was back to work on June 4.
A Good Time For Research
It's a blow to the sector and for customers in Sydney who were expecting to have their systems installed over the next couple of weeks. Here's hoping that's all it needs to be for everyone's sake, and Victoria's "short, sharp" lockdown proves to be just that.
As in previous lockdowns, the current situation certainly doesn't stop Sydney (and Victorian) residents and business owners learning about solar power, picking up valuable tips on buying solar – or even getting quotes in preparation. Much of all that can be done entirely online, with more in-depth discussions occurring over the phone or via video-conferencing.
For future owners of systems who need to wait before tradies are back on the tools, they can pick up some valuable tips relating to owning a system in order to make the most of their electricity bill-busting investment from the get-go.
COVID-Safe Solar Installations
It's not just the research phase of buying solar when there can be minimal or no face-to-face contact required. While COVID may still be lurking beyond this phase, having a system installed should be very safe if appropriate practices are observed – and it's very much in the interest of every solar business to do so.
After the sobering news lately, we could all probably do with an #EmergencyCute or two (as made popular by the ABC's COVID blog). So here you go, SolarQuotes style:
Related: Solar installers in Sydney