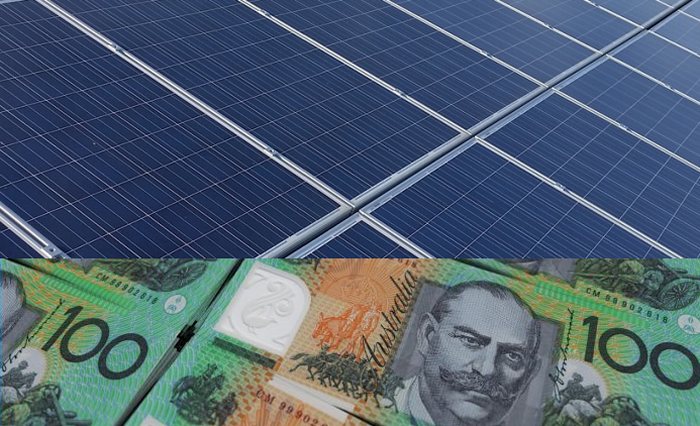 The results of the Tasmanian Government's review of the state's solar feed-in tariffs will be of particular interest to those still on the generous 1:1 premium Transitional FiT.
The Hodgman Liberal Government pledged to review the state's solar feed-in tariff during the last election. It said it wanted a "fair and equitable" system and any changes would be implemented by the beginning of next year. For a while it seemed nothing was happening on this front, but then in July the review finally commenced.
Four months on and the review has been completed and decisions made.
Standard Feed-In Tariff Changes. Or Lack Thereof
Currently, the standard feed in tariff for Tasmanians who installed solar power systems after August 2013 is 8.541 c/kWh.
From January 1, 2019 it will be …8.541 c/kWh – and will remain at this level until at least the end of June.
If an aim of the review was to create the right conditions and incentives to encourage further uptake of solar and to reward Tasmanians with solar panels already installed – as the Hodgman Government said it was – some might argue that this hasn't happened.
Regardless of the result, solar power can still be a very good investment decision for Tasmanians looking to slash their energy costs; particularly where the primary focus is on self-consumption.
Premium Transitional FiT Changes
Tasmanians who installed systems prior to the end of August 2013 receive a 1:1 rate until the end of this year. This legacy program is called the "premium Transitional FiT".
From January 1 next year, these households will receive the standard rate of 8.541 c/kWh plus an additional amount of 5 cents/kWh – so 13.541c/kWh in total. This will apply until 31 December 2019.
It's a big step down from the ~26 c/kWh these solar households are currently enjoying. Given the huge drop, it may be more attractive to some households to upgrade their systems after January 1, a move that disqualifies them from the premium Transitional FiT.
Minister for Energy Guy Barnett says the changes will see all solar customers on the same rate by January 2020, which will continue to be set by the Tasmanian Economic Regulator.
Time Varying Feed-In Tariff? Maybe Later.
The statement announcing the review results also states:
"..the Government will also ask the Tasmanian Economic Regulator to investigate the merits of a Time-of-Use Solar FiT in Tasmania and to report back by the end of 2019."
By "Time-of-Use", it's safe to assume what was meant is time-varying or time-dependent feed-in tariffs; whereby the rate changes depending on the time of day electricity is exported to the grid. Victoria and New South Wales have already introduced time-varying feed-in tariffs, but electricity retailers aren't obligated to offer them as yet.
Further reading: Solar Feed-In Tariffs In Tasmania.