Tesla has begun installing its Solar Roof product and the company seems to be making rapid progress on its South Australian battery project.
Tesla's Second Quarter 2017 Update, released yesterday, states the firm has been building pilot Solar Roof products at its Fremont facility and plans to start production at its Gigafactory 2 in Buffalo, New York before the end of 2017.
The solar roof installations are only being performed on the homes of employees currently – and Elon Musk's place of course.
"I've got it on my house. JB has it on his house," said Mr. Musk, according to a transcript of an update related conference call published on Seeking Alpha.
(JB refers to Jeffrey Brian "JB" Straubel, the Chief Technical Officer of Tesla Inc.)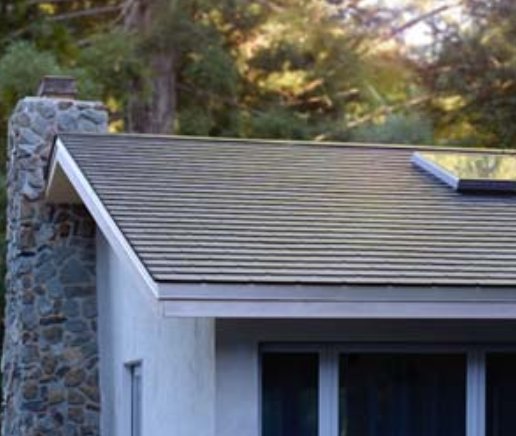 Tesla's Solar Roof is designed to complement a home's architecture and features an integrated Powerwall battery. If you're interested in learning more about the Tesla Solar Roof, check out this post from SQ blogger Ronald.
South Australia Battery Project
One of the highlights of Q2 for Tesla was a deal with the South Australian government for a 100MW/129MWh Powerpack 2 based battery system.
During the conference call, Mr. Musk appeared to reference progress on the project. From the transcript:
"And then, batteries – also making great progress on the battery front. 'I'm hoping to do something around the International Astronautical Congress, which is in Adelaide this year. Not promising anything, but we're aspirationally going to have a very substantial portion of the battery pack already done in about eight weeks, which is hard because we have all the shipping and logistics challenges of getting things across the Pacific."
There's a lot riding on this project going smoothly and working as described on the box – for both Tesla and the South Australian government. For Tesla, as well as its reputation being at stake, the project is free if not delivered in time. For the Weatherill Government, if the battery system doesn't perform as it should, the situation will provide a road train load of ammunition for the Opposition.
In other news from Q2, Tesla says the company rolled out 176 MW of solar energy generation systems during the period, a decline from the second quarter of last year. This was attributed to the company "focusing on more profitable projects that generate positive cash flow."
Tesla also deployed 97 MWh of energy storage systems during the quarter, including the 52 MWh Kauai, Hawaii, energy storage project; which was actually installed in Q1, but passed inspection in the second quarter.
Combined, Tesla's energy generation and storage revenue increased 34% over Q1 due to a seasonal increase in solar lease revenue resulting from higher energy production, a greater percentage of cash sales and increased deployment of battery systems.
Tesla's Second Quarter 2017 Update can be viewed here (PDF)