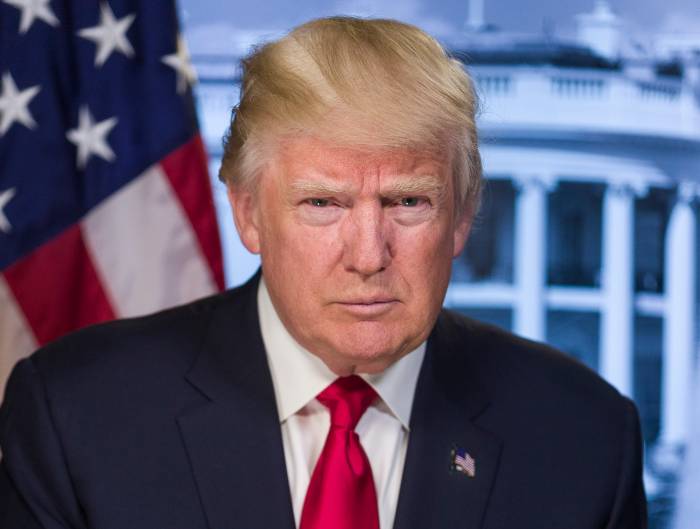 Earlier today, U.S. President Donald Trump gave the green light for punitive tariffs of as much as 30 percent to be whacked on imported solar cells and panels.
A fact sheet states the "safeguard tariffs" will kick off at 30% for the first year, then drop to 25% in the second, 20% in the third and reduce to 15% in the fourth year.
The document notes the first 2.5 gigawatts of imported solar cells will be exempt – whether this is per year wasn't clarified.
Apparently, the safeguard tariff will apply to all solar cells and panels,  regardless of their country of origin. However, Greentech Media says U.S. Trade Representative Robert Lighthizer has indicated he may be open to negotiations in some circumstances.
To say the Solar Energy Industries Association (SEIA) is unhappy with the announcement would be somewhat of an understatement.
"The decision effectively will cause the loss of roughly 23,000 American jobs this year, including many in manufacturing, and it will result in the delay or cancellation of billions of dollars in solar investments," said a release from the organisation.
It will also impact the many American households considering going solar, with prices of what were previously cheaper solar panels rising.
Trump's solar tax is the end result of a trade case launched in in April last year. Suniva (which also declared bankruptcy in April) filed a petition with the U.S. International Trade Commission (ITC) requesting tariffs be applied to imported solar cells and a minimum price set for solar panels made with cells manufactured outside the United States. SolarWorld signed on, becoming a co-petitioner in May.
In September, the ITC said it had determined the volume of cells being imported to be a "substantial cause of serious injury" to local manufacturers – of which there are few. Then in October, the ITC recommended (PDF) a tariff rate of up to 30% on cells and 35% on solar panels imported from some countries.
In December, SEIA launched a last-ditch effort to prevent punitive tariffs being applied in a meeting with U.S. President Donald Trump's top trade adviser. SEIA argued that given the impact on jobs – jobs that would not be replaced through local manufacturing – it was inconsistent with President Trump's "America First" agenda.
President and CEO of racking company PanelClaw said today was a bad day for the U.S.
"What's most disappointing is that the president sided with two foreign-owned companies and didn't listen to Americans from across the country and political spectrum who understood tariffs will cause great economic pain for so many families in the solar sector," said Costa Nicolaou.
While the announcement is a huge blow, SEIA says the tariffs are less than what Suniva and SolarWorld were gunning for.
  "Our industry will emerge from this. The case for solar energy is just too strong to be held down for long, but the severe near-term impacts of these tariffs are unfortunate and avoidable," said President and CEO Abigail Ross Hopper.
Bloomberg says this may not be over yet – countries impacted by the decision could haul the U.S. before the World Trade Organization. However, this would be a lengthy process.
Update: SQ blogger Ronald shares his thoughts on Trump's Solar Tariffs — Evil, But Not As Evil As They Could Be.