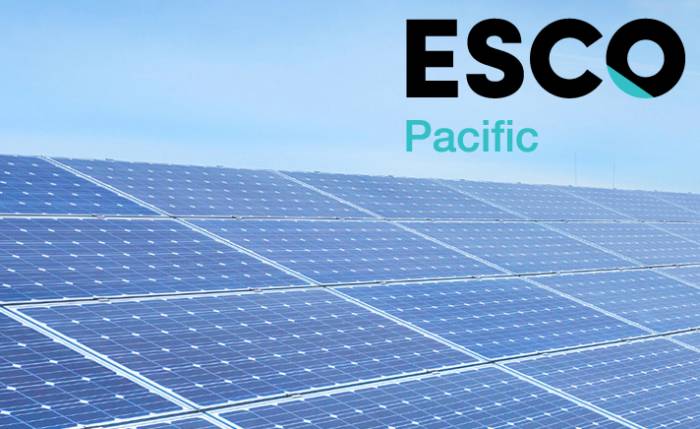 Commencement of construction of Esco Pacific's Childers And Susan River Solar Farms in Queensland isn't far off, and other Esco large-scale PV projects are progressing. 
Childers River Solar Farm
To be situated 60km south of the Bundaberg's CBD and 15km south-east from the township of Childers, the project web site states the facility will be up to 120MW (NewsMail reports it as being 75MW). Esco Pacific states the facility will consist of approximately 400,000 solar panels mounted on single axis trackers. Development approval for the project was granted by Bundaberg Regional Council in December 2016 and construction is expected to start in the next month or two.
Susan River Solar Farm
Approved by Fraser Coast Regional Council in December 2016, the $175-million Susan River Solar Farm will be up to 100MW capacity and built on a site approximately 17 kilometres from Hervey Bay. The Susan River project web site indicates the ~350,000 solar panels will be either be fixed or mounted on horizontal trackers. Construction of the facility is expected to start in the second quarter of this year and involves a build time of approximately 12 months.
Other Esco PV Projects
Also in the works is Ross River Solar Farm, which should be completed before the end of the year. Located 20 kilometres south of Townsville, the 148MW facility will generate enough clean electricity to power the equivalent of approximately 54,000 homes.
"It is clear that Australian merchant solar remains an attractive opportunity for experienced investors," said ESCO Pacific managing director and founder Steve Rademaker. "ESCO looks forward to continue bringing jobs and growth to regional Australia through its extensive pipeline of highly advanced projects currently under development."
The company has also secured planning approvals for three other solar farms – Munna Creek (QLD – 120MW), Rollingstone (QLD – 110MW) and Koberinga (QLD – up to 55MW).
Last month, we reported the company had proposed a 140MW solar farm that may include battery storage for a site near the town of Mulwala in New South Wales.
Also in New South Wales, ESCO's Finley Solar Farm is awaiting approval. To be located to the west of the township of Finley in the Berrigan Shire Council region, the facility will be up to 170 MW capacity. At that size, it will boast around half a million solar panels. As the project is classified a State Significant Development, the application is being assessed by the NSW Department of Planning.