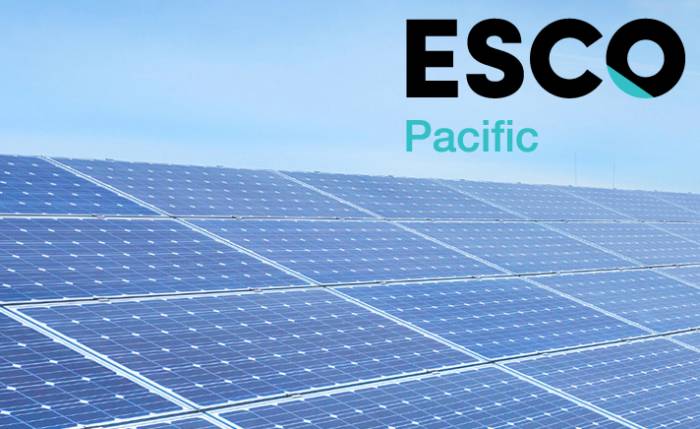 A 140MW solar farm that may include battery storage has been proposed for a site near the town of Mulwala in New South Wales.
Mulwala is located in the Federation Council local government area in the Riverina district. It's situated on Lake Mulwala, an artificial lake that was formed by the damming of the Murray River.
Mulwala Solar Farm would be constructed on 270 hectares on farmland approximately 2 kilometres north of the township. The entire site is generally on a five-year rotation of cropping and sheep grazing.
The facility would be comprised of up to 400,000 ground-mounted solar panels on tracking systems. The proposal will also include the potential for battery storage to be added.
According to (PDF) project proponent ESCO Pacific, the power station would export its electricity via a high-voltage cable to the nearby Mulwala Substation.
The capital investment value of the project is an estimated $130,000,000; making it a State Significant Development (SSD). Given its value, the NSW Department of Planning will determine the application.
ESCO Pacific, which is also developing the Ross River Solar Farm in Queensland, states up to 130 jobs will be created during the construction period, which would run over 9 months. Up to four full-time and eight-part time workers will be needed for ongoing operation and maintenance of the facility
".. the project is expected to result in significant benefits to the local community and State of NSW by generating economic activity, and contributing to the transition to cleaner electricity generation and increased energy security through a more diverse energy mix," says the scoping report supplied to Federation Council.
Mulwala Solar Farm is anticipated to have a service life of 40 years, after which the land would be rehabilitated and restored to its pre-existing condition – a much simpler task than cleaning up after coal.
Community consultation will be initiated at the "end of summer" and ESCO is seeking backing from Federation Council. The council has been requested to provide initial comment on the proposal at its meeting tomorrow.
It's envisioned project construction would not start before 2019.
Assuming it passes muster, it won't be the first significant solar installation in the Mulwala area, but it will certainly be the largest – and by quite a margin. Other large-ish installations include a 100kW capacity installation at the Mulwala Water Filtration Plant and a 50kW ground-mounted solar power system at the Mulwala Waste Water Treatment Plant.
ESCO says it has a pipeline of projects in New South Wales, Queensland and Victoria currently exceeding 1.25GW. The company has secured planning approvals for the Childers (QLD – 120MW), Rollingstone (QLD – 110MW), Koberinga (QLD – 55MW) and Susan River (QLD – 100MW) solar farms.