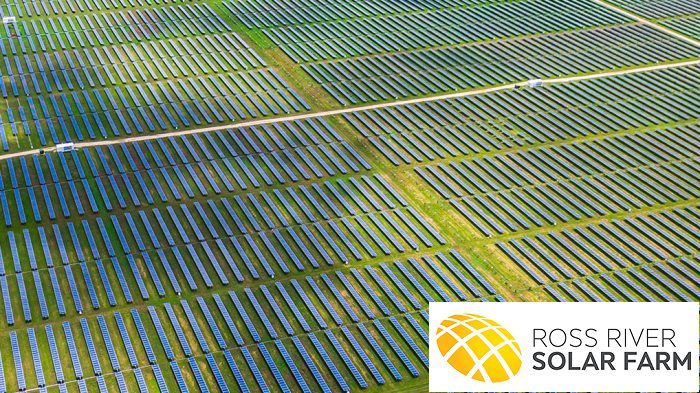 Initial preparation works are under way at the site of the 148-megawatt Ross River Solar Farm near Townsville in Queensland.
An update from ESCO Pacific says a new site road entry, installation of perimeter fencing and a site office and facilities for the plant's construction team are currently being built.
Ross River Solar Farm is expected to be completed within 12 months. During the peak construction phase, up to 250 workers will be required on-site and where possible, local workers will be utilised.
"Recruitment is happening now to ensure we have a pool of appropriately skilled local workers to work alongside our specialist project team and operations staff," said Project Director, Lyndon Frearson.
The company says it is placing the community at the forefront of the development.
"We're putting in place a number of strategies to prevent or reduce some of the less desirable consequences of major construction works like traffic delays, noise and dust," Mr Frearson said. "We're not taking shortcuts when it comes to resident engagement, this will be a priority to ensure those living closest to the site experience minimal impact."
All structures on the site will be a maximum of  3 metres high and vegetation buffers will be planted at either end of the 202-hectare site.
Located 20 kilometres north of Townsville, Ross River Solar Farm will be comprised of 417,600 solar panels installed on ground-mounted single axis tracking systems. The facility will generate enough clean electricity to power the equivalent of 54,000 homes, and has an expected service life of up to 40 years.
"Ross River Solar Farm is a significant investment that will help to reshape Australia's energy future. The project will also bring the City of Townsville one step closer to its goal of becoming a 'solar city'," states Esco Pacific.
Townsville Thinking Big On Solar  – And Storage
Solar power may also play an important role in securing water supplies for Townsville. In July, a Water Taskforce report recommended solar energy should be used to power its proposed water pumping project, with the systems connected to National Energy Market to sell any excess solar electricity generated.
Part of Townsville's solar city credentials could also include a leading role in energy storage.
In April, we reported Townsville City Council had signed an agreement with a consortium led by Boston Energy and Innovation to look into the potential of constructing a major battery manufacturing facility in the region, capable of producing a million home solar batteries annually.
In June, Council approved a planning report that recommended it offer a portion of land at Woodstock for the proposed facility in exchange for equity in the project.
Boston Energy and Innovation states the 15GWh manufacturing facility would create up to 1,000 direct jobs in the plant, an additional 1,000 new jobs in direct support businesses and up to 5,000 new jobs in downstream original equipment manufacturing (OEM).