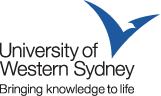 Here at SolarQuotes HQ we like to keep you updated on solar power technology. From the latest in PV development, to who's big in solar farms, to breakthroughs in solar panels, we try to keep you, the reader, right on the money in terms of the latest solar energy moving and shaking. In keeping with this tradition we thought we'd pop our head in to see how development on the University of Western Sydney's solar car challenge was shaping up.
At UWS the team, including design and engineering students, academics and enthusiastic volunteers, aim to build a solar car to compete in the October 2013 Solar Challenge race from Darwin to Adelaide. The car is 4.5 metres long and 1.6 metres wide with a body constructed out of carbon fibre to "ensure a lightweight chassis and shell in part to improve the efficiency of the electric motor", according to the UWS website.
Though sponsored by Gizmodo Australia, budget is definitely an issue though the team hope to utilise the "underdog" energy to help them succeed against their more heavily-funded rivals in the Solar Challenge 2013. This success is certainly on the cards if the UWS team's solar car lives up to the expectations.
Here's team leader Jay Manley quoted in a June 14 Gizmodo article.
"The average power is one kilowatt. The theoretical max speed of the car is 120 to 130kph, but we won't drive that fast; it's an energy management race,"

"We're aiming for an average speed of around 100kph for the roughly 3000km distance."
More importantly races like the Solar Challenge point the way to the future in renewable transportation. The solar car of today — such as the UWS solar vehicle — may well form the basis of the renewable energy car of tomorrow. The radical solar power technology of now may well be what you drive in a decade's time as fossil fuel becomes increasingly scarce and expensive.
Get behind the UWS project by joining their Facebook Page or Twitter feed or find out more by checking in at their website. If you have any mechanical or engineering expertise that you'd like to donate, contact the team.