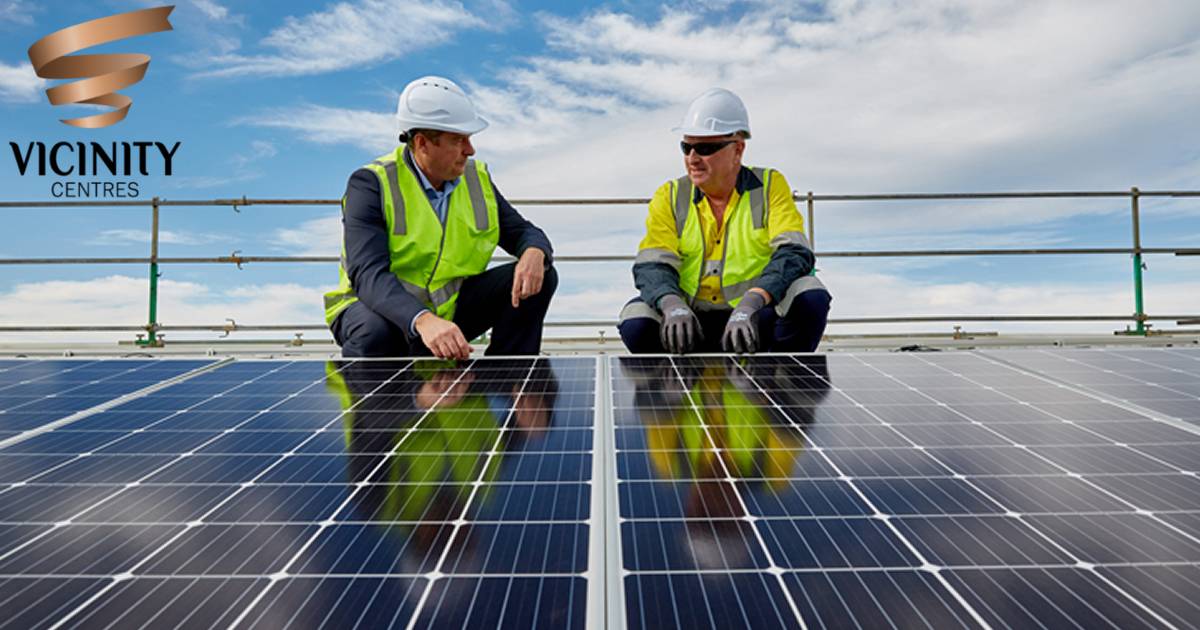 Vicinity Centres' Chadstone Shopping Centre in Victoria will have thousands of solar panels installed next year, which will also provide shade for shoppers' vehicles.
Housing more than 500 stores, Chadstone Shopping Centre in Melbourne's south-east is the biggest shopping centre in Australia. The Centre attracts tens of thousands of shoppers and browsers each day, and that requires a lot of parking.
The Centre already has more than 10,000 parking spaces and it will soon get another 850. In February next year, the first stage of Chadstone's parking projects will add two new levels on top of the existing David Jones car park. This will include more than 400 solar shaded parking bays.
Vicinity Centres Chief Development Officer Carolyn Viney says the solar aspect of the project will consist of a 1.6MW system. 1.6MW of solar in Chadstone can be expected to generate around 2,133,000 kilowatt-hours of clean electricity a year (2.133 gigawatt-hours).
This stage is expected to be completed by Spring next year and will be followed by another parking upgrade that will bring the total of new car spaces to more than 1,400.
Vicinity A Solar Energy Powerhouse
Chadstone will become the 21st centre in Vicinity's portfolio to install on-site renewables. The company has invested $73 million in solar for its properties across the country, and by the end of the last financial year had 25.2MW of PV capacity in place – all of that installed since 2018. In the last financial year, systems were installed at Castle Plaza (SA), Elizabeth City Centre (SA), Altona Gate (VIC), Victoria Gardens (VIC), DFO Homebush (NSW), Ellenbrook Central (WA) and Livingston Marketplace (WA).
Vicinity's biggest solar installation is at Elizabeth City Centre in Adelaide's north, which boasts a total of 5.9MW capacity. The company has also been tinkering with energy storage at Castle Plaza (Edwardstown, SA), which features a 2.24MW PV installation and a 548 kWh Sungrow Samsung battery system – Australia's largest battery installation at a shopping centre.
Among Vicinity's other interesting PV projects is a trial of ClearVue solar glass at Warwick Grove Shopping Centre in Western Australia.
Vicinity has previously stated the collective capacity of the systems installed under its solar initiative when complete (31.8MW) is expected to generate 48.5 gigawatt-hours of electricity annually.
Vicinity has set a net-zero carbon target for 2030 for common areas in its wholly-owned retail assets. In its Annual Report 2020, the company states it achieved a 12% reduction in energy intensity and 17% reduction in carbon intensity from the previous year.
Vicinity's efforts were recognised with an Australian Business Award for Sustainability in 2019 and in January this year it was included in CDP's 2019 Climate A List1. Last year, there were more than 8,000 companies analysed and only 182 made the A-List.
Solar panels have become an increasingly common sight atop shopping centres and their car parks across Australia. Given the plummeting cost of commercial solar, a decision to install panels isn't just about reducing emissions but also saving big bucks on energy bills; with simple payback often achieved in just a few years.
Footnotes
CDP's Climate A List will be updated to show 2020 scores in the next couple of days ↩